Luca's Jacob Tremblay Reveals How Room Co-Star Brie Larson Influenced Him - Exclusive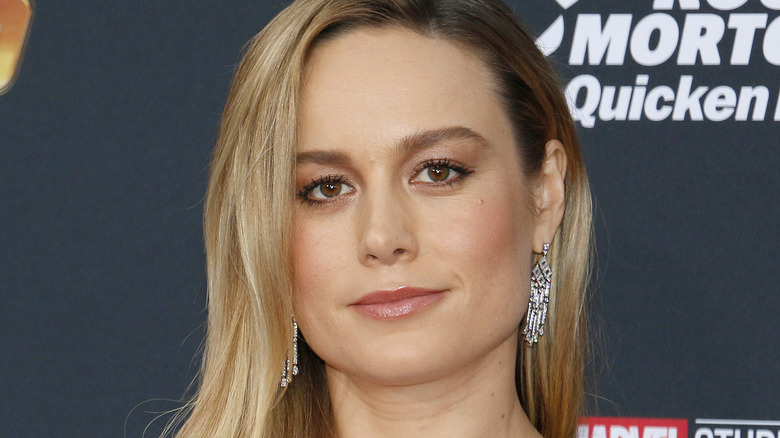 Shutterstock
14-year-old Jacob Tremblay got his big Hollywood break in the 2005 film "Room," when he was just eight. He starred alongside Brie Larson ("Captain Marvel," "Scott Pilgrim vs. the World") as a child named Jack, who is born in captivity to a mother held against her will. Together, they escape the situation and Jack experiences the real world for the first time as his mother re-integrates back into her old life.
"Room" was nominated for Best Picture at the Academy Awards, and Larson won the Oscar for Best Actress, among other accolades. Since then, Tremblay has since gone on to star in such films as "The Book of Henry," "The Predator," and Disney Pixar's most recent release, "Luca," which is available now on Disney+.
In a recent interview with Looper, Tremblay discussed the biggest thing he learned from Larson on the set of "Room," that has helped guide his young career so far.
Brie Larson taught Jacob Tremblay that it's okay to cry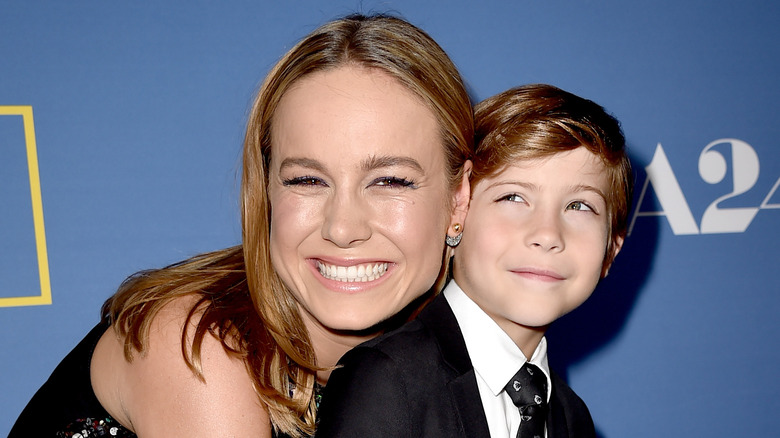 Kevin Winter/Getty Images
Like Tremblay, Larson got her start in acting when she was just a child, having appeared as a regular on the 2001 sitcom "Raising Dad" when in her tweens. She went on to star in the "21 Jump Street" reboot, the TV series "United States of Tara," and eventually landed the coveted role of Captain Marvel in 2019.
Meanwhile, while Tremblay had previously worked on a few films before appearing in "Room," including voicing Blue Winslow in "The Smurfs 2," it was his first true starring role — and Larson took him under her wing. "I mean, I learned stuff from Brie that I use on everything I do," says Tremblay. "She was my first real co-star, and she was such a great co-star too. We became really good friends."
Although very young when he starred alongside Larson in "Room," Tremblay clearly remembers a specific moment that changed how he looked at acting forever. 
"I remember I was so young that I thought it wasn't cool to cry in a movie," says Tremblay. "But I saw her doing her crying scene and that kind of motivated me, and I was like, 'Okay, this is pretty cool. She did it, so I think I can.' I think that's really helped my career and, yeah, had a big impact, for sure."
In addition to voicing the lead in "Luca," Tremblay is set to lend his voice to the upcoming live-action remake of Disney's "The Little Mermaid" and the modernized animated version of Charlie Chaplin's 1921 film "The Kid." He's also attached to a reboot of cult superhero black comedy "The Toxic Avenger." Meanwhile, Larson will soon appear in "The Marvels," set for release in 2022.
"Luca" is currently available on Disney+.