Why Marvel Fans Should Be Excited About Owen Wilson In Loki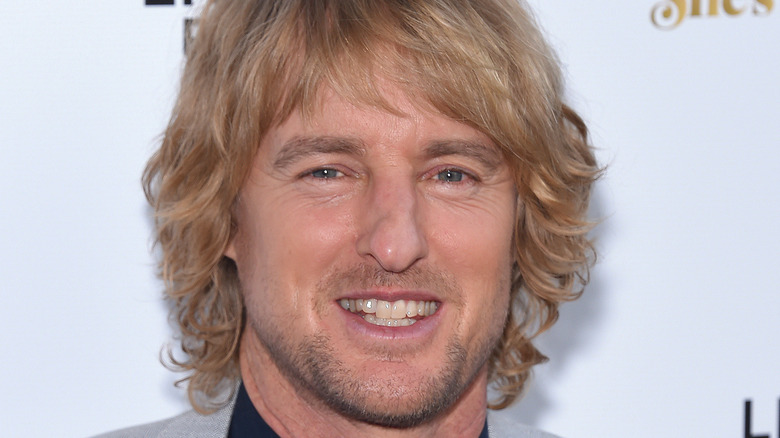 Shutterstock
The Marvel Cinematic Universe's foray into the world of television on Disney+ has thus far gone very well. Fans adored "WandaVision" (despite a few pesky unanswered questions) and "The Falcon and The Winter Soldier," proving that the MCU can be just as compelling on the small screen. The streaming service has been the perfect home for the more esoteric adventures of supporting heroes ready to graduate to top billing, and Marvel fans have enthusiastically gobbled up these stories.  
Now, with "Loki" set to premiere on June 9, audiences will be able to further follow the pursuits of the fan-favorite god of mischief. On the new series, Loki (Tom Hiddleston) has been brought into custody by the Time Variance Authority (TVA) after stealing the Tesseract in the "Avengers: Endgame" time heist. The TVA, very displeased with Loki's time manipulation, offers him redemption if he helps the agency stop a greater threat to the universe's timeline.
This will be the first time we see the TVA in the MCU, and fans are certainly eager to get acquainted with the shadowy new agency. Owen Wilson makes his MCU debut as Mobius M. Mobius, the TVA agent who will be working closely with Loki. According to Hiddleston, Wilson fits in seamlessly with the rest of the MCU cast.
Tom Hiddleston has nothing but high praise for his new co-star
In the summer 2021 issue of D23 magazine, Tom Hiddleston praises his new Marvel co-star Owen Wilson, saying he has "a natural intelligence and a natural curiosity about the world" (via The Direct). Hiddleston elaborates, "Mobius can be light and bright, fun and curious, but he can also be intense. I loved that Owen wanted to change his look as well — helping to create the world of the TVA and his history within it."
Audiences best know Wilson from his comedic roles, in popular films such as "Wedding Crashers," "Zoolander," and "Meet the Parents." According to Hiddleston, "Loki" viewers will be seeing a whole new side of the actor. He says, "I think audiences have never seen Owen like this. What Owen has done in bringing Mobius to life is brilliant: He's intelligent, compassionate, fun and original ... I've loved working with him. He's such a broad man of such a range of tastes and talents. We connected really early on. And then together, I hope we've created something really interesting."
If we weren't excited enough for "Loki" before, we certainly are now.