The Big Mistake AHS: Double Feature Fans Think Harry Made In Episode 3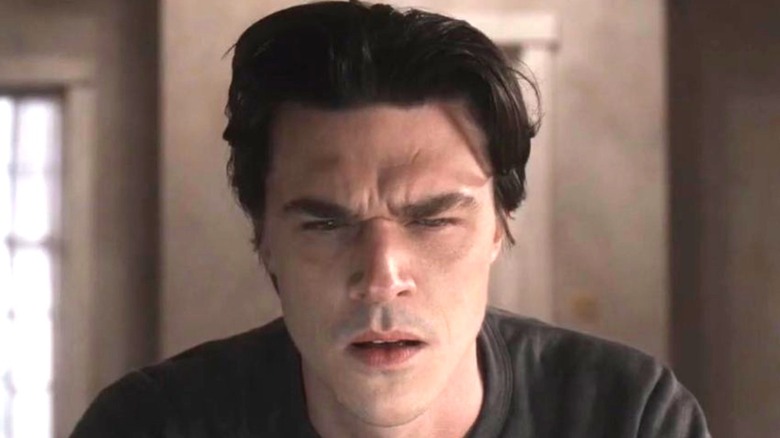 FX
The "Red Tide" story of "American Horror Story: Double Feature" wasn't afraid to spill even more blood for its third episode, "Thirst." Episode 3 primarily explored Harry's (Finn Wittrock) actions after his daughter Alma (Ryan Kiera Armstrong) started taking the Muse pill. Harry's actions following his daughter's use of the vampiric-inducing pills are worth looking into. At first, Harry makes a deal with his daughter that he'll quit taking the pills, but that agreement quickly crumbles when he faces a bout of writer's block. Alma even catches him in the act of taking another pill and demands one as well since the promise is broken. So Harry makes a new deal that he'll go out and kill some victims and supply her with blood so she can keep her hands clean. The episode finds him on the hunt through Craigslist, which results in him becoming kidnapped by drug abusers who also make snuff films.
The evil couple may have had Harry restrained and their camera shooting, but Harry breaks free, murders the two, and supplies his daughter with blood. So the incident is wrapped up, right? Well, fans on the "American Horror Story" subreddit pointed out that Harry may have made one huge mistake with his murder of the snuff filmmakers. No pun intended, but it could come back to bite him later in the season.
We didn't see Harry delete the footage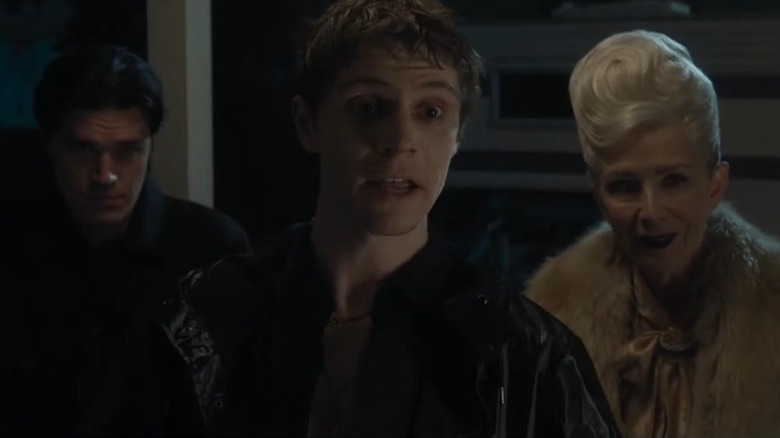 FX
When Harry took out the filmmakers, their camera was still rolling. And with that in mind, u/nav-tm asked one crucial question: "Did he delete the footage?" The episode never showed Harry doing so, as the camera caught all of their gruesome deaths at his hands. And as u/BeautifulRelief wrote, we'd have to believe that even while restrained briefly, Harry had to know that the camera was rolling the entire time. "Thirst" hasn't exactly shown him making the best decisions, and forgetting about the footage in a haste to get blood for himself and his daughter would seem in line at this point. u/hellobaaa expressed that Harry's overall handling of his daughter's Muse situation has been "messy," to say the least.
We'll have to see if this is revisited as the season continues, but there's still another big issue even if Harry did delete his footage. The writer fed the blood of drug junkies to his 9-year-old daughter. That's not only another nomination for the questionable parenting award, but as alluded to "Red Tide's" first two episodes, it is potentially fatal to Alma as well.