The Sex And The City Character You Forgot NCIS's David McCallum Played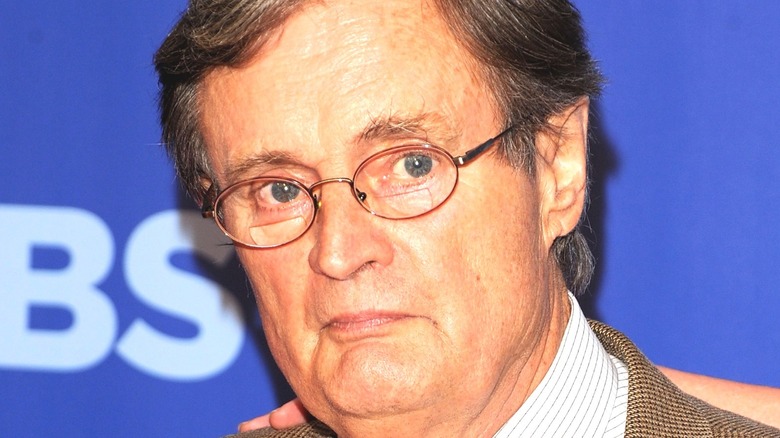 Andrew H. Walker/Getty Images
Celebrated for its portrayals of friendship, fabulous outfits, and brutally honest discussions about dating, HBO's "Sex and the City" ran for six seasons from the late 1990s to the early 2000s. It remains one of the most well-known shows of its era, and while many moments from the acclaimed series no longer hold up as well as fans would probably like, some things — like dating advice and Manolo Blahniks — never go out of style.
Over the years, "Sex and the City" featured a number of memorable special guests, including Bradley Cooper, Lucy Liu, and David Duchovny (via EW). Former President Donald Trump also appeared in an episode of the show, and David McCallum, known for his performance as the eccentric Dr. Donald "Ducky" Mallard on "NCIS," had a minor role in the HBO series as well.
Before he portrayed the beloved medical examiner on "NCIS," McCallum also, notably, starred in the 1960s TV drama "The Man from U.N.C.L.E." In that show, his character, the mysterious Illya Kuryakin, garnered a devoted female fanbase — turning the actor into an instant sex symbol (via L.A. Times). It's undeniably fitting then that he'd later go on to appear in "Sex and the City," a series all about the steamy NYC dating scene.
Before he was Ducky, he was Duncan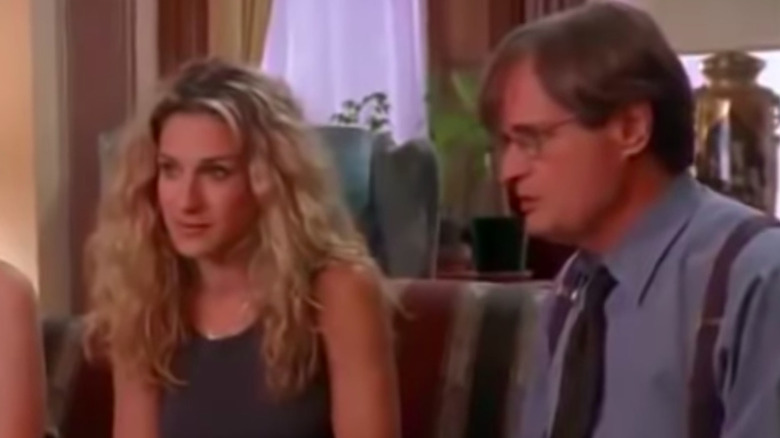 HBO
David McCallum stars in a Season 2 episode of "Sex and the City" titled "Shortcomings." The episode follows the fabulous foursome as Carrie (Sarah Jessica Parker) dates a fellow writer with a tight-knit family, Miranda (Cynthia Nixon) dates a divorced father, and Samantha (Kim Cattrall) sleeps with Charlotte's (Kristin Davis) brother, which causes a fight with her prudish friend.
While McCallum's character, Duncan, isn't one of the episode's love interests, he does win Carrie over with his charm when his son brings her to the family home. "Mr. Self-Involved didn't tell us he was dating an icon," his character exclaims as the family gushes over Carrie's column. He even invites her to speak at an academic event and later reiterates just how "iconic" she is.
"I like him, but the thing I like best about him is his family," Carrie later tells her friends about Duncan's son, who happens to be the only member of his family who isn't open about sex. That fact, combined with his poor timing in the bedroom, threatens to end their fling, even in spite of Carrie's affection for his family.
McCallum has a minor role in the episode, but he's as charming as ever as Duncan.