The Real Reason Why Kim Cattrall Won't Return For The Sex And The City Reboot Series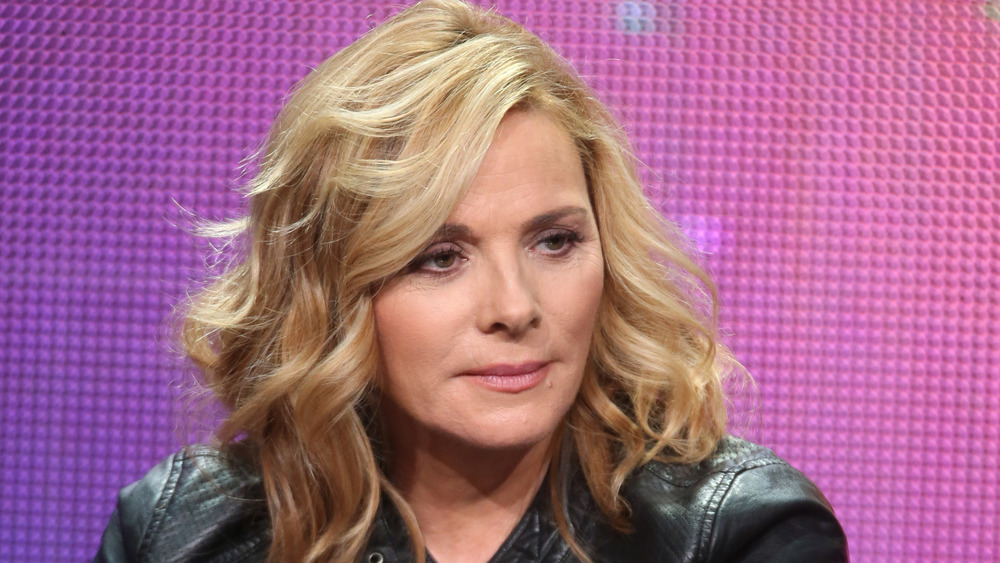 Frederick M. Brown/Getty Images
It's always great when fans get to revisit some of their favorite television characters. And Sex and the City viewers who have been waiting over a decade to catch up with Carrie, Samantha, Miranda, and Charlotte are getting their wish... almost.
Series stars Sarah Jessica Parker, Cynthia Nixon, and Kristin Davis all recently posted to their social media accounts to confirm they would be reviving their Sex and the City roles for a ten-episode follow-up series on HBO Max called And Just Like That. Nixon has been busy working on Ryan Murphy's Netflix series Ratched, and this marks another popular revival for Parker, who is also set to star in a Hocus Pocus sequel. But another star is clearly missing.
HBO Max revealed in a statement (via E! News) that the revival would "follow Carrie, Miranda and Charlotte as they navigate the journey from the complicated reality of life and friendship in their 30s to the even more complicated reality of life and friendship in their 50s." Notice that Samantha is never mentioned.
Kim Cattrall, who earned five Emmy nominations for playing Samantha Jones on the show, will not be appearing in the reboot. An alleged feud with her co-star appears to be the reason why.
In a 2017 interview with Piers Morgan (via BBC), Cattrall revealed a "toxic relationship" existed between her and her co-stars. "We've never been friends," Cattrall said. "We've been colleagues, and in some ways it's a very healthy place to be, because then you have a clear line between your professional life and relationship and your personal."
She went on to say that she thought Parker "could have been nicer" and that she didn't "know what her issue was." Sources for People magazine, meanwhile, alleged Cattrall was "a demanding diva," even though she says she "never asked for any money, I never asked for any projects, to be thought of as some kind of diva is absolutely ridiculous." 
After appearing on the show, which lasted from 1998 to 2004, and in two feature films in 2008 and 2010, Cattrall made it clear she would not appear in any follow-up projects. She told Morgan (via The Daily Mail) that her answer to doing third film was "simply, 'thank you but no, I'm good.'"
Sarah Jessica Parker comments on Kim Cattrall's absence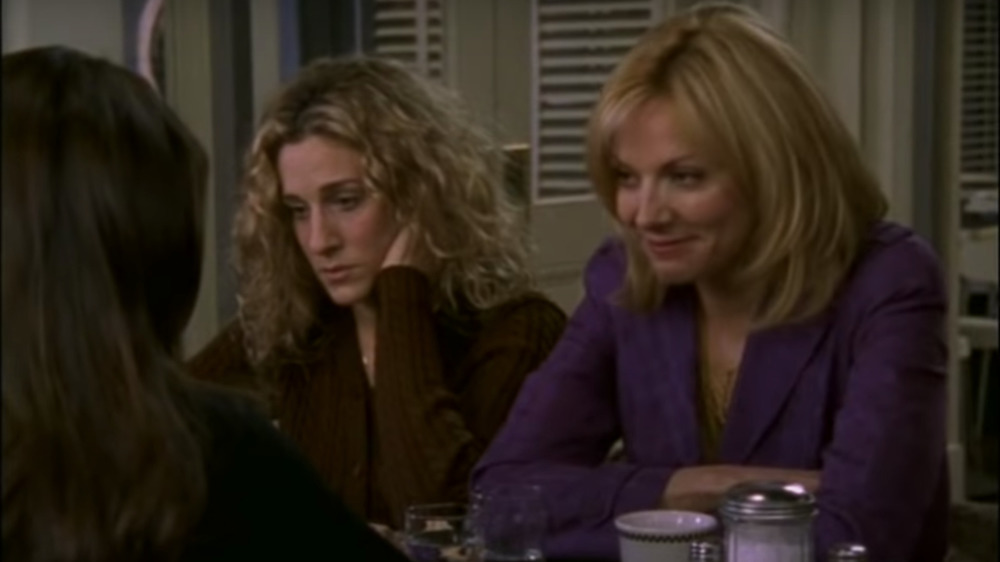 HBO
After Cattrall said she and Parker had never been friends, Parker told Andy Cohen she was "heartbroken" and it was "upsetting" because it wasn't the way she recalled their experience working together. And after the news broke that Cattrall would not be appearing on the reboot, Parker responded to a fan on Instagram who wrote: "Happy to see you back but will miss Kim/Samantha." Parker replied, "We will too. We loved her so. X"
And fans love her, too. Many viewers consider Samantha to be one of the show's best characters. One redditor praised the character, writing, "I know she's mostly remembered for her sexual freedom but what I loved most about Samantha was her confidence." And The Atlantic wrote that "amid the male-centric trajectories of the show's primary characters, Samantha stands out for her resolute dedication to her own needs above all."
And though Cattrall will not be returning to the series, she's aware of how beloved her character has become. She told Morgan, "It's a great part! I played it past the finish line and then some, and I loved it. And another actress should play it. Maybe they could make it an African American Samantha Jones! Or a Hispanic Samantha Jones!"