Fans Get More Bad News About The Sex And The City Reboot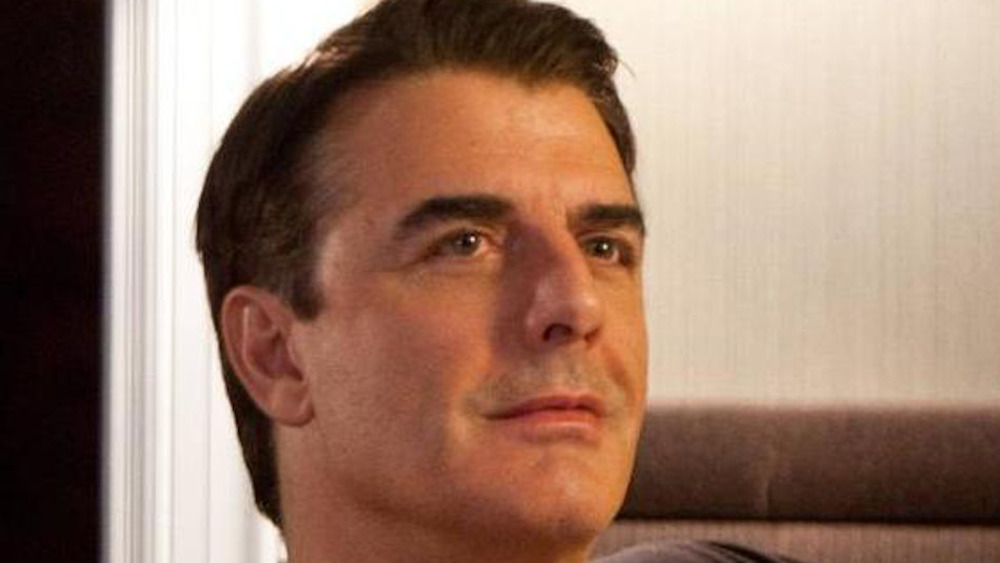 HBO
Two more original cast members from HBO's beloved series Sex and the City will be absent from the reboot.
According to an exclusive report by Page Six, Chris Noth and Steve Eigenberg, who portrayed John "Mr. Big" Preston and Steve Brady throughout the series, are currently not set to return for HBO Max's SATC reboot, titled And Just Like That. While the outlet seemed to confirm that Noth, in particular, definitely won't be back, it did say Eisenberg is currently "in negotiations" to reprise his role. Sarah Jessica Parker, Cynthia Nixon, and Kristin Davis, who play Carrie Bradshaw, Miranda Hobbes, and Charlotte York-Goldenblatt, are set to star.
Throughout the series, Noth played the mysterious, emotionally withdrawn Mr. Big, whose dramatic on-again, off-again relationship consumed most of Carrie's romantic life in New York City. Noth also appeared in both of the Sex and the City movies; in the first, released in 2008, he and Carrie are finally set to marry, but he leaves her at the altar, causing an understandably enormous rift before they reconcile and tie the knot. In the 2010 sequel Sex and the City 2, Big and Carrie are happily married, though Carrie worries the union is growing stale. Meanwhile, Steve is Miranda's longtime boyfriend and eventual husband, and the two have a son, Brady Hobbes — and though their relationship faces a huge obstacle in the first film, they come out stronger on the other side.
The Sex and the City reboot is already missing one of its leading ladies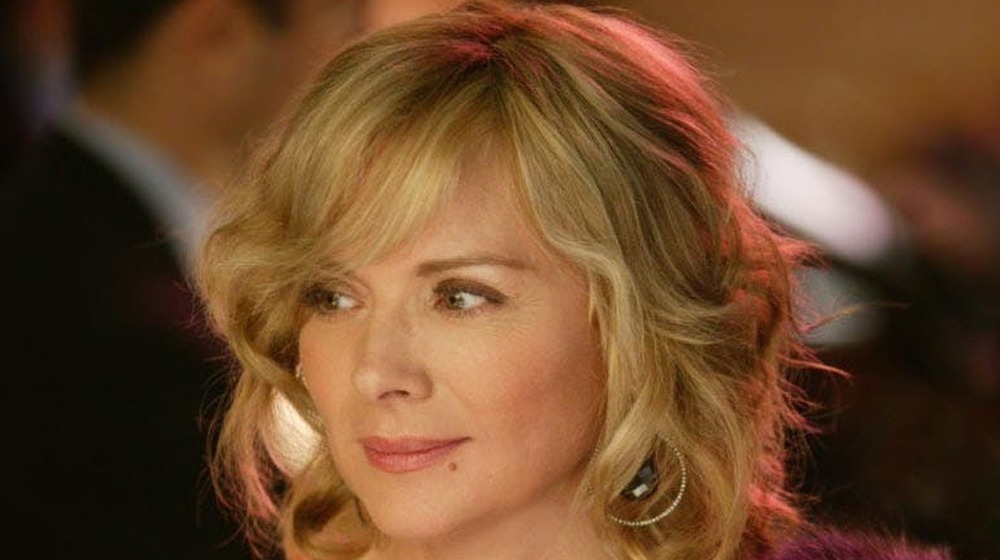 HBO
Mr. Big — and possibly Steve — won't be the only major SATC star missing from And Just Like That. When HBO announced the project, there was one huge caveat: Kim Cattrall, who was one of the series' four leading ladies throughout its entire run, will not appear in And Just Like That.
There's no word yet on how Mr. Big — who, after all, is Carrie's husband of many years — will be written off of the show, but TV Line has already revealed how the reboot will explain Samantha's absence. According to HBO executive Casey Bloys, the core four women have grown apart by the time And Just Like That begins.
"Just as in real life, people come into your life, people leave," Bloys told TV Line. "Friendships fade, and new friendships start. So I think it is all very indicative of the real stages, the actual stages of life... They're trying to tell an honest story about being a woman in her 50s in New York. So it should all feel somewhat organic, and the friends that you have when you're 30, you may not have when you're 50."
This is a pretty devastating explanation, but over the years, Cattrall has been extraordinarily blunt about her unwillingness to return to the world of SATC, likely due to her feud with co-star Parker. In any case, Samantha won't be back... and fans will have to deal with her absence as well as Big's.
As of this writing, there's no release date just yet for And Just Like That, but it will certainly be interesting to see how the series grapples with the loss of two of its stars.