The Surprising Job Frank Fritz Had Before American Pickers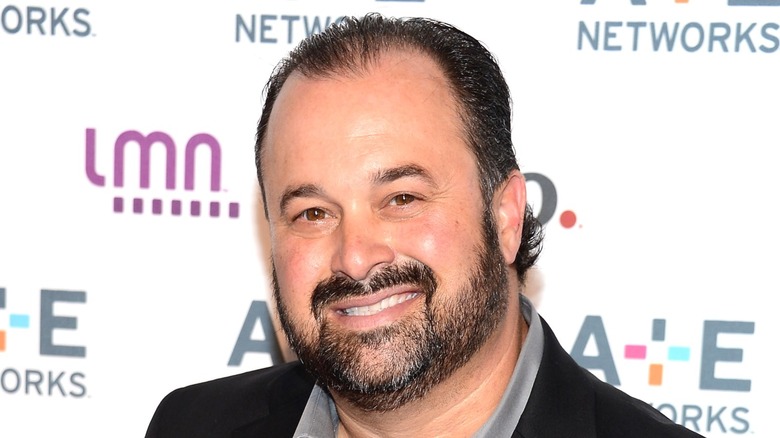 Dimitrios Kambouris/Getty Images
"American Pickers" is recognized as a television juggernaut these days, and the minds behind the program have worked tirelessly to make it happen. Since 2010, the History original has pulled back the curtain on some of the United States' lost treasures that have found their way into people's garages, private collections, and dust-accumulating storage units. Of course, not everything showcased on the program makes it to one of the two Antique Archaeology locations, but that's only because the hosts of "American Pickers" — Mike Wolfe and Frank Fritz — know exactly what to look for and what to pay.
For 22 seasons, Wolfe and Fritz have made some incredible discoveries, ranging from classic cars to pieces of "Star Wars" history, with their co-host Danielle Colby helping out wherever she can as well. However, despite becoming one of the faces of "American Pickers," Frank Fritz is no longer a part of the tenured series, officially being let go by the network in the summer of 2021. As of this writing, there has been no official word from History concerning who may replace him, if anyone at all, nor has anyone commented on his potential return should the higher-ups change their minds.
With that, Frank Fritz now has the chance to embark on a new professional journey, but where will he go following his "Pickers" run? No one knows, but regardless of what he chooses to do, it's important to remember that he's so much more than an antiquing extraordinaire. For proof, look no further than the job he had previously that surprisingly led to him becoming a TV icon.
Frank Fritz once made a living as a fire inspector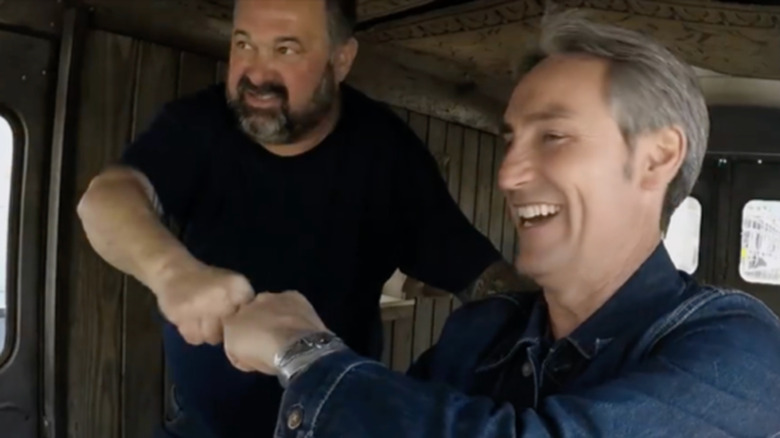 History
Long before History and "American Pickers" came around, Frank Fritz lived a simpler, significantly less televised life at his home in Iowa. There he worked as a fire inspector: a position that entails assessing fire hazards, implementing fire prevention measures, and ensuring that buildings are up to code for the safety of everyone in the community. According to Outsider, Fritz started himself down this career path shortly after his high school graduation in 1982 and stuck with it for roughly 25 years, maintaining his collecting habits all the while.
Speaking of, at the time, Fritz was an avid collector of firehouse and firefighter-related trinkets. It began as nothing more than a simple hobby but grew into something more in short order. Upon selling a piece for $475, making an impressive profit from the $15 he paid for it, Fritz realized that he could make a living off of this kind of business. This prompted him to open Frank Fritz Finds in 2002, before getting Antique Archaeology going with his childhood friend, Mike Wolfe — serving as the catalyst for their eventual rise to fame as the American Pickers.
Frank Fritz came from humble beginnings, turning his favorite pastime into a full-on career. Even though he's no longer on "American Pickers," this former fire inspector will always be a major part of its TV legacy.