Danielle Colby From American Pickers Has Way More Tattoos Than You Realize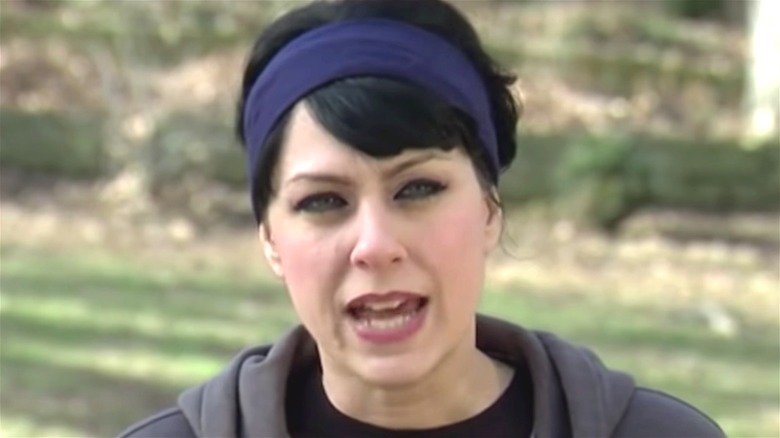 History
For over a decade, History's "American Pickers" has taken audiences on antiquing adventures from the comfort of their living rooms. From sea to shining sea, hosts Mike Wolfe and Frank Fritz have scoured the United States for the trinkets and treasures of yesteryear, meeting folks from all walks of life in the process. Although, this winning formula has undergone some changes in recent months, with Fritz being ousted from the program and his long-secret feud with Wolfe coming to light. Nevertheless, the show must go on, and go on it shall into its 22nd season.
As of this writing, there has been no word concerning Frank Fritz's replacement on "American Pickers," but we do know that Mike Wolfe is set to continue his tenure. The same goes for Danielle Colby, who has appeared far less frequently than the guys but is still a vital member of the "Pickers" team. After all, she's typically the one steering them in the right direction during their road trips and is depicted as the one running the main Antique Archaeology store where they bring their finds. She's even known to engage in picks herself whenever needed.
However, away from the "Pickers" world, Danielle Colby has never shied away from sharing her personal hobbies with the world. One of the most prominent of the bunch is her affinity for tattoos, which has resulted in a staggering amount of ink adorning her body.
Danielle Colby's body is covered in meaningful tattoos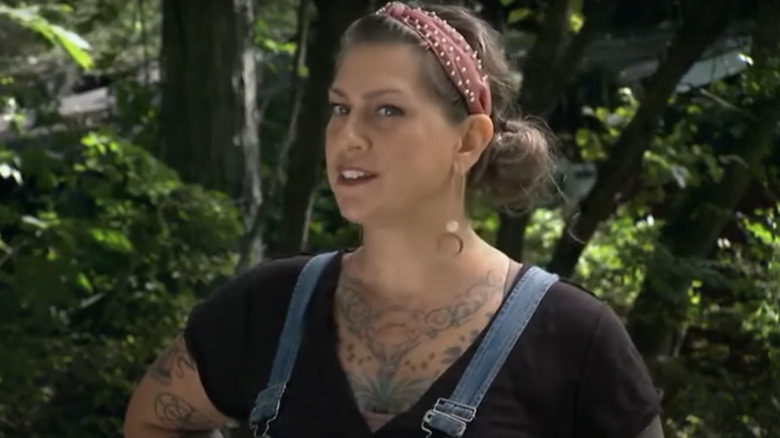 History
On most episodes of "American Pickers," though they're rarely the focus, at least a handful of Danielle Colby's tattoos are visible. As a result, it's no big secret that most of the space on her arms, shoulders, and chest are inked up with various patterns and important imagery, but these are only the tip of the iceberg. As Distractify notes, her stomach, back, and even hands are also covered in body art that she has accumulated over the years. She refers to it as "tattoo collecting" — a hobby that has come to mean a lot to her.
"I'm not afraid of people judging the work I have on my body. It's a storyline for myself," Colby told Freshly Inked in 2019 (via Outsider). She explains that she didn't initially take tattoo collecting seriously, but has since grown to appreciate it as something more than a simple hobby. This has led her to not only come up with unique designs for herself but also allow those working on her latest pieces to take creative license as they see fit — noting that she's most comfortable being tattooed when she's close with the artist responsible.
For some, tattoos are just another form of self-expression, but not for Danielle Colby. In her mind, they represent an experience, a time in her life, and the work of a talented artist who's dedicated to their craft. We can likely expect even more stellar designs to join her already impressive assortment of tattoos in the coming years.