The Original Star Wars Artifact The American Pickers Uncovered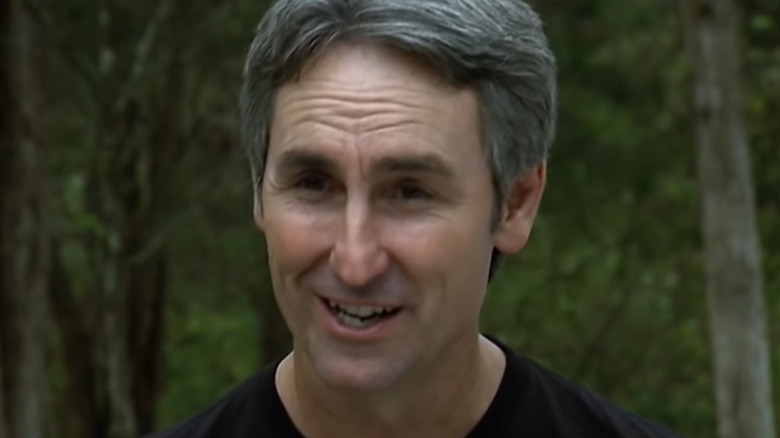 History/YouTube
All across the United States, there are individuals whose homes have been taken over by mountains of stuff. Whether it's a decades-old stash in the garage or an overflowing basement filled with generations of trinkets, it's not uncommon for collectors to become overwhelmed over time. Thankfully, that's where the folks on "American Pickers" come in, having spent the better part of a decade traveling all over the country to help clear out as much unwanted clutter as possible — turning around and filling out the inventories of their Antique Archaeology stores with their latest buys.
For 22 seasons now, the "Pickers" crew have uncovered a variety of incredible artifacts, though they tend to stay within a certain range. Automobiles from the mid-20th century, gas pumps that haven't been used since the 1960s, rusted road signs, and more tend to be their foray. After all, these pieces of Americana are what the team is most familiar with, and they typically fetch a decent bit of money on the aftermarket. Although now and again, the team will discover something outside of their wheelhouse that's clearly a big-ticket find.
Case in point, co-hosts-turned-rivals Mike Wolfe and Frank Fritz once got ahold of a one-of-a-kind "Star Wars" artifact that would make for an incredible centerpiece of a collection. Here's what it was.
An important piece of Star Wars history, the American Pickers found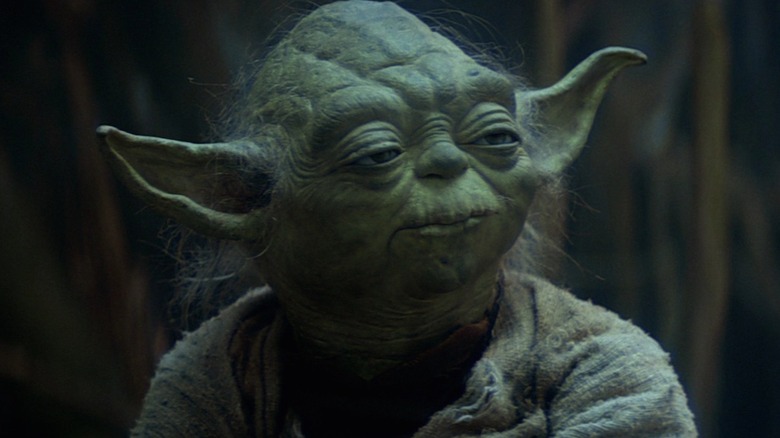 Lucasfilm/Disney
As one of the most recognizable franchises in the world, it's no surprise that "Star Wars" memorabilia can go for big bucks. This holds particularly true for stuff that has been out of production for decades, as their age and scarcity tend to drive up their value by a staggering amount. However, in this instance, the "American Pickers" team didn't stumble upon just any old piece of pricey "Star Wars" merchandise, but rather remarkably rare pieces of art: prototypes of authentic scale Yoda sculptures.
Season 16, Episode 8, titled "The Empire Picks Back," saw Mike Wolfe and Frank Fritz take a gander at a handful of sculptor Mario Chiodo's replica Yoda puppets. As he tells them over the phone, they're designed to look just like the one used in "The Empire Strikes Back" – which has severely degraded over the past 40 plus years — and at least one of them is an actual artist proof and not a factory version. Given only 10 of these hand-painted prototypes exist, Chiodo appraised them at anywhere from $5,000 to $8,000 — leading the pickers to snag one for $6,250.
There are few more iconic "Star Wars" characters than Yoda, and Mario Chiodo did an impressive job replicating the Jedi Master. The "American Pickers" crew scored big that day, and their purchase will surely endure as one of the most special and unique of their careers.