Johnny Cage's Voice Actor Has Endorsed This Wrestler To Take On The Role In Mortal Kombat 2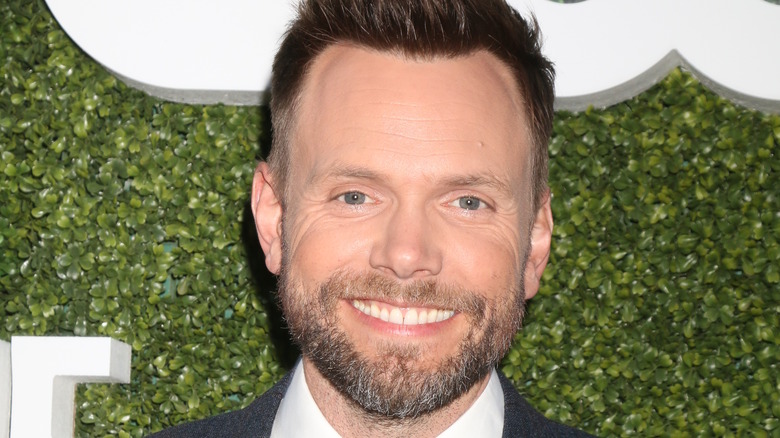 Kathy Hutchins/Shutterstock
Ever since he made his debut in the very first "Mortal Kombat" video game, the cocky yet undeniably talented movie star/martial artist Johnny Cage has been a fan-favorite character. He isn't just a talented fighter with a roster of killer moves, he also brings a much-needed dose of humor to the violent proceedings. That is especially true in the recently released animated film "Mortal Kombat Legends: Battle of the Realms" where the character is voiced by Joel McHale.
McHale — the former host of "The Soup" and star of "Community" — also played Johnny Cage in the first installment of the "Mortal Kombat Legends" series, subtitled "Scorpion's Revenge." The actor nails the mix of class clown goofiness and dogged determination required to make Johnny Cage work. So, when he gives his opinion on who should take on the role for the presumably upcoming sequel to 2021's live-action "Mortal Kombat," it's worth taking into consideration.
During an interview with ComingSoon.net, McHale was asked what he thinks about WWE wrestler and reality TV star The Miz playing the part. McHale didn't mince words: "Tremendous. I think he's perfect. I'm not kidding."
Here's what else McHale had to say about The Miz and why the wrestler's name is being bandied about for the role.
Joel McHale thinks The Miz would be "perfect" as Johnny Cage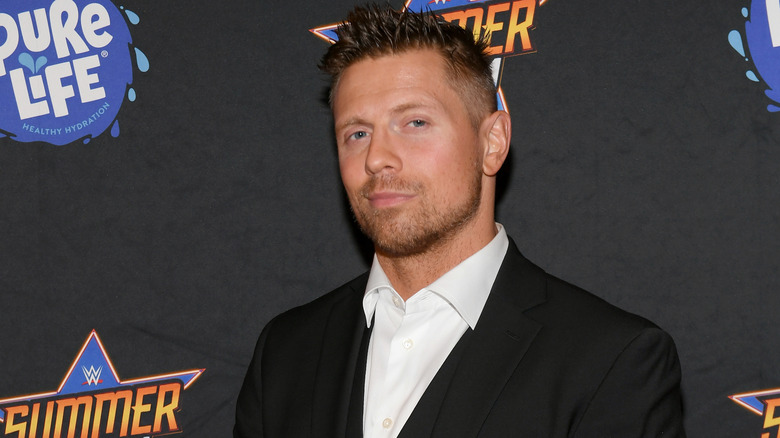 Bryan Steffy/Getty Images
Johnny Cage was perhaps the most notable omission from the roster of characters in 2021's "Mortal Kombat." However, the film's ending all but promised that should there be a sequel, the movie star would finally make his debut. At the time of writing, the sequel has been heavily speculated as happening (via We Got This Covered), but not confirmed, and anything related to who's slated to play Johnny Cage remains firmly in the realm of speculation and fan campaigns.
One name that has been in the mix as far as that conversation goes is The Miz, who has been campaigning for the role on social media. He has some support for his case, including from "Mortal Kombat" co-creator Ed Boon. And it now looks like he has a glowing endorsement from McHale.
"He looks the part and I've interacted with him a few times and he's really nice," McHale told ComingSoon.net. He went on to add, "I've seen him in a couple of different things and I was like, 'Oh, that guy can do it.' Not that I'm casting the thing, but yeah, I think he'd be perfect."
We'll see how far the McHale endorsement goes when we find out more about the possible "Mortal Kombat" live-action sequel.