Who Mortal Kombat Fans Want To Play Johnny Cage In A Possible Sequel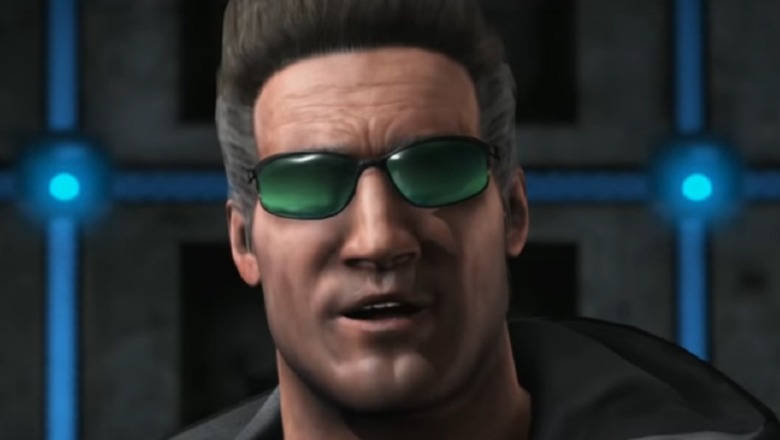 NetherRealm Studios
The 2021 live-action "Mortal Kombat" adaptation managed to include an impressive roster of characters from the bloody and beloved video game series. There were perennial fan favorites like Scorpion (Hiroyuki Sanada) and Sub-Zero (Joe Taslim) and niche kombatants such as Nitara (Mel Jarnson) and Reiko (Nathan Jones). There was one very notable character missing from the tournament sign-up sheet, though.  
Johnny Cage has been a mainstay of the game series since he made his debut in the very first installment, 1992's "Mortal Kombat," where he became known for his frat guy attitude and love of punching people in the groin. He has the distinction of being the only character from that original game to not appear in the 2021 film.
However, as anyone who watched all the way to the very end can attest to, should "Mortal Kombat" get a sequel, the movie star will no doubt be making an appearance. The film ends with a huge Johnny Cage sized Easter egg that teases the arrival of the character in the story. That just leaves one question: who is going to play Johnny Cage?
At the time of writing, there hasn't been any official word on who might be up for the role (or if there will be a sequel at all). But of course, fans already have their picks lined up. One prominent actor seems to be the resounding favorite among those participating in fantasy casting discussions on social media. However, he might have a little competition from a WWE star who threw his hat in the ring for the role.
Ryan Reynolds is the top choice to play Johnny Cage for many Mortal Kombat fans...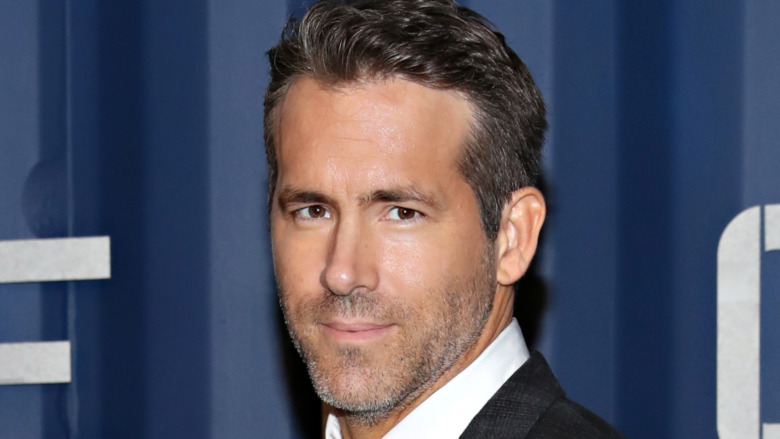 Cindy Ord/Getty Images
The actor who is currently generating the most buzz among those pontificating about who should play Johnny Cage is "Deadpool" star Ryan Reynolds. In fact, for some fans, he's not just their top choice to take on the role, he's their only choice. As Twitter user @ghostmoth712 put it, "Here's something I should mention if/when they make a Mortal Kombat sequel: I can't imagine anyone other than Ryan Reynolds as Johnny Cage."
In many ways, Reynolds would be an ideal choice for the character. He already has experience starring in a video game adaptation thanks to "Detective Pikachu" and the "Deadpool" movies saw him taking on a part whose vibe is not unlike that of Johnny Cage. We know he can do action and comedy, which are both integral to bringing the resident "Mortal Kombat" class clown to life. Those are just a few reasons why, as @bergin_samuel puts it, "Ryan Reynolds as Johnny Cage would be epic."
There hasn't been any actor-specific Johnny Cage casting news as of yet but based on rumors swirling about the possible "Mortal Kombat" sequel, those who have Reynolds as their top pick could feasibly get their wish. We Got This Covered reported that there are whispers that the folks behind the burgeoning movie franchise want to snag an A-list actor to play Johnny Cage. While no names were mentioned in conjunction with that rumor, Reynolds would certainly fit the bill. That would be a relief to fans like @Natedawg205, who tweeted, "If Ryan Reynolds isn't Johnny Cage I'm gonna be [salty]."
While Reynolds has emerged as one of the most popular options for the role, he's not the only one in the discussion. The name of another prominent entertainer has been bandied about by both fans and one of the co-creators of "Mortal Kombat" itself.
...but he has some competition from WWE champion The Miz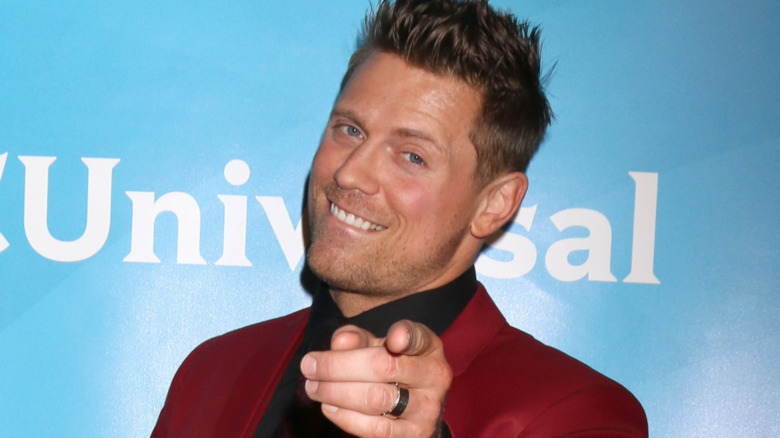 Shutterstock
Mike "The Miz" Mizanin may not have as many acting credits to his name as Reynolds, but there's a healthy contingent of "Mortal Kombat" fans who think he would be a perfect choice to bring Johnny Cage to life. The professional wrestler first rose to prominence as a cast member on "The Real World: Back to New York" and has since gone on to become a WWE champion and the star of several films in the "Marine" franchise.
After the release of "Mortal Kombat," The Miz tweeted, "No Johnny Cage? I AM the special effects. Let me do the casting for you. Say cheese."
Fans of the wrestler jumped on the idea. User @Mhernandez287 tweeted, "So...just gonna throw this out there but I would like to see The Miz as Johnny Cage in the #MortalKombat sequel." Meanwhile, @Bosslogic said definitively, "Top of my top choices for Johnny Cage is [The Miz]. The guy is literally him, no edit needed."
This particular bit of fantasy casting also caught the eye of none other than "Mortal Kombat" co-creator Ed Boon. He quote tweeted The Miz to say, "Guy makes a compelling case," and even threw in a thumbs-up emoji for good measure.
Without any official word on the matter, there's no telling who could be in the running to play Johnny Cage at this point in the game. However, considering how much discussion there's already been, whoever does eventually land the part will have some big expectations to live up to.