First Look At Henry Cavill On The Mission: Impossible 6 Set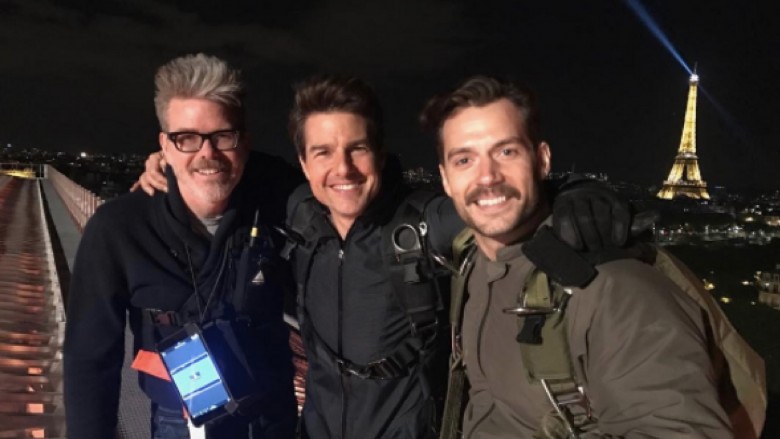 Instagram
Very important news everyone: Superman has a moustache in Mission: Impossible 6.
Director Christopher McQuarrie released a photo of Henry Cavill on his Instagram, showing the Man of Steel star alongside Tom Cruise.
Cavill's involvement with the flick was announced last month via an exchange between he and McQuarrie on Instagram, so it's only fitting that that is the medium that McQuarrie would take to to share the first picture of the star on set. While we still don't know where Cavill's character fits into the story, producer David Ellison revealed to Collider that the character will be a pretty big deal."We could not be more excited about the character Henry Cavill is going to play," he said.
McQuarrie also teased that Cavill will get in on the some pretty intense action, saying that the requirements for the role include enjoying "extreme heights, high speeds, motor vehicles of all varieties (especially aircraft), practical stunts, firearms, and sporadic exposition."
Rebecca Ferguson, Vanessa Kirby, Simon Pegg, Sean Harris, and Alec Baldwin fill out the cast for the rest of the movie. Past franchise performer Jeremy Renner won't return due to scheduling conflicts with Avengers: Infinity War and the untitled fourth Avengers film. Plot details are mainly unknown at this time, but the film is said to delve further into Ethan Hunt's backstory.
The movie is due out on July 27, 2018. In the meantime, find out why it will actually be better than you think.