Tom Cruise Trained A Year For One Mission: Impossible 6 Stunt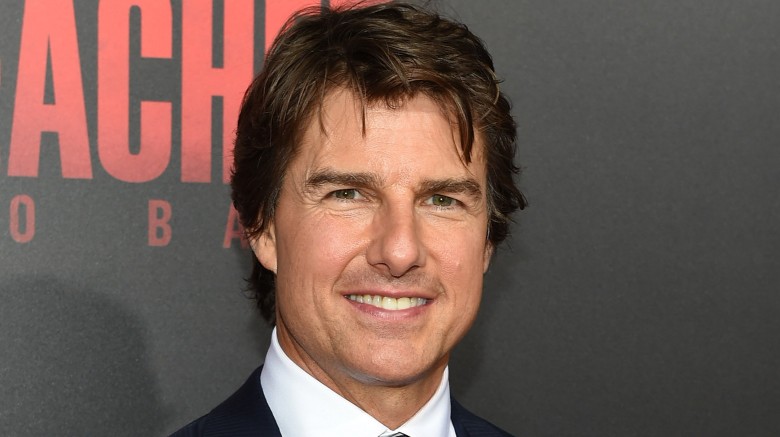 Getty Images
What will Tom Cruise hang from this time?
After dangling from the Burj Khalifa (the tallest building in the world) in Mission: Impossible – Ghost Protocol, then dangling from the side of a plane in mid-air in Mission: Impossible – Rogue Nation, Cruise is reportedly gearing up for his biggest stunt yet in the next installment of the franchise.
Mission: Impossible 6 producer David Ellison spoke about the upcoming sequel to Collider, and he revealed that his star has been training for one stunt in particular since the release of Rogue Nation.
"What Tom is doing in this movie I believe will top anything that's come before," Ellison said. "It is absolutely unbelievable—he's been training for a year. It is going to be, I believe, the most impressive and unbelievable thing that Tom Cruise has done in a movie, and he has been working on it since right after Rogue Nation came out. It's gonna be mind-blowing."
He went on to explain why Cruise puts himself in danger for the Mission: Impossible series. "It all comes from the best place," Ellison said. "It is all about entertaining an audience. Tom's entire mantra for hanging on the side of the Burj Khalifa or the A380 or literally holding your breath for six minutes underwater to do the Taurus sequence is, in a world of massive [visual] effects, he said the audience can tell when it's you on a green screen or when you're actually doing it live. And the tension, because the stunt is real, actually puts the audience where Ethan Hunt is where they are in the movie. He said that's why he does it; it's all about entertaining an audience and it makes the movie better."
That's Tom Cruise for you. He's doing it all for us, you guys.
Filming begins on April 10 and will take the cast and crew to Paris, London, and New Zealand. Ellison also said that really happy to have Henry Cavill aboard for the movie. "We could not be more excited about the character Henry Cavill's going to play."
Mission: Impossible 6 is expected to arrive July 27, 2018. While we wait, check out some daring action scenes you'd never guess were real.