Jeremy Renner Won't Return For Mission: Impossible 6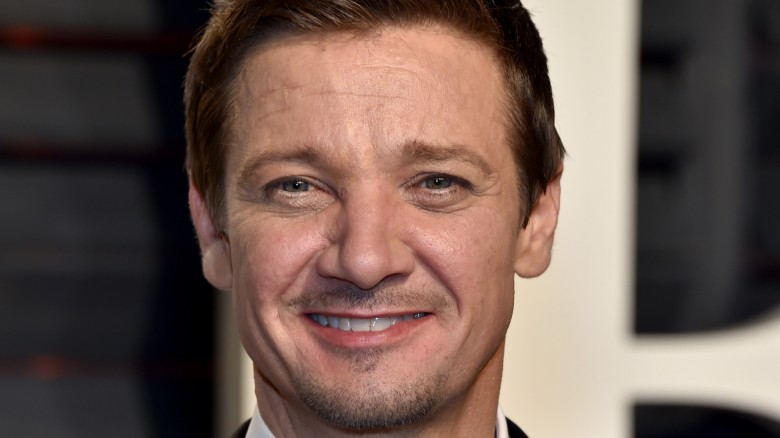 Getty Images
You can count Jeremy Renner out of any action sequences, death-defying stunts, and suave moments slipping past unsuspecting enemies in Mission: Impossible 6.
Renner, who acted alongside series star Tom Cruise in Mission: Impossible – Ghost Protocol in 2011 and the 2015 follow-up Rogue Nation, won't reprise his role as William Brandt in the upcoming installment. The news broke with Showbiz 411, in a report that cites scheduling conflicts as the reason for Renner's absence.
Instead of popping up in the next from director Christopher McQuarrie, the actor will appear as the arrow-shooting Hawkeye in Avengers: Infinity War, which will be released May 4, 2018. Mission: Impossible 6 is slated to hit theaters on July 27, 2018.
In the past, Renner has discussed the difficulties he had diving into the Mission: Impossible franchise, mostly due to its ambiguities. "Was it the best scenario for me? The best at what I'm good at?" said Renner. "F***, no. Not having any information about what the heck is going on doesn't empower any artists to be at the best of their ability."
However, Renner did clear the air that a packed schedule puts a damper on his time on set. When filming Rogue Nation in London, Renner was 11 hours away from his daughter, Ava. In a 2015 interview with Playboy, Renner stated, "That was what caused any cantankerousness, agitation or negative feelings I had about the whole moviemaking experience." Looks like he's trying to avoid any unpleasantries moving forward, starting with Mission: Impossible 6.
Though Renner isn't going to circle around to the silver screen in the latest action-spy film, fans can still expect to see some seriously incredible stunts in Mission: Impossible 6. Reportedly, Tom Cruise trained for an entire year to perfect a single stunt, one that could be his biggest and best yet. The film's producer, David Ellison, expressed both his confidence and his amazement at Cruise's commitment.
"What Tom is doing in this movie I believe will top anything that's come before," Ellison said. "It is absolutely unbelievable—he's been training for a year. It is going to be, I believe, the most impressive and unbelievable thing that Tom Cruise has done in a movie, and he has been working on it since right after Rogue Nation came out. It's gonna be mind-blowing."
While we wait to see Cruise inevitably hang off the side of a tall building and Renner battle the bad guys in the MCU, check out some of the most daring action scenes you wouldn't believe were real.