The Underrated Ruby Rose Action Thriller Gripping Netflix Subscribers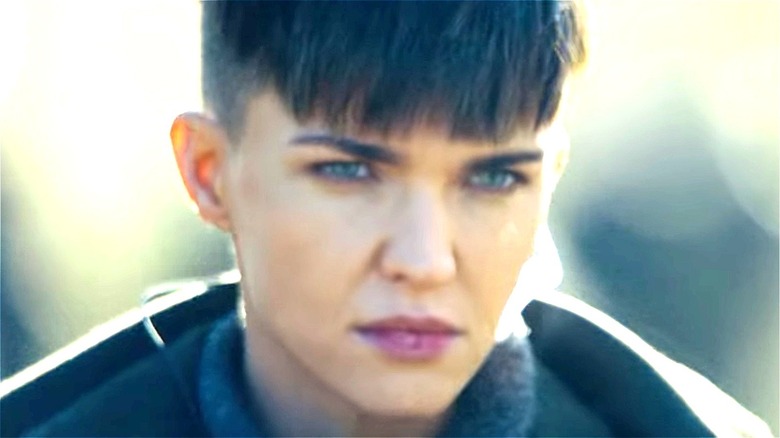 Netflix
Sometimes you just need to watch a good action flick to transport yourself to another world, full of danger and excitement — from the comfort of your couch. Perhaps the underrated Andy Samberg action-comedy "Hot Rod" is just what you need to unwind after a stressful day. Or maybe you're in the mood for something more intense, like the hidden gem action thriller "The Night Comes for Us." No matter what your preferred subgenre of action movie, you're bound to find something entertaining on one of the many streaming services available these days.
A strong contender for the perfect movie night headliner is the little-known action thriller "SAS: Rise of the Black Swan," also known as "SAS: Red Notice," which is currently trending on Netflix. Based on the Andy McNab novel by the same name, the action-packed film has an all-star cast including Ruby Rose of "Orange is the New Black" fame, Sam Heughan, Andy Serkis, and Hannah John-Kamen, and is a thrilling ride all the way through.
SAS: Rise of the Black Swan is a classic action scenario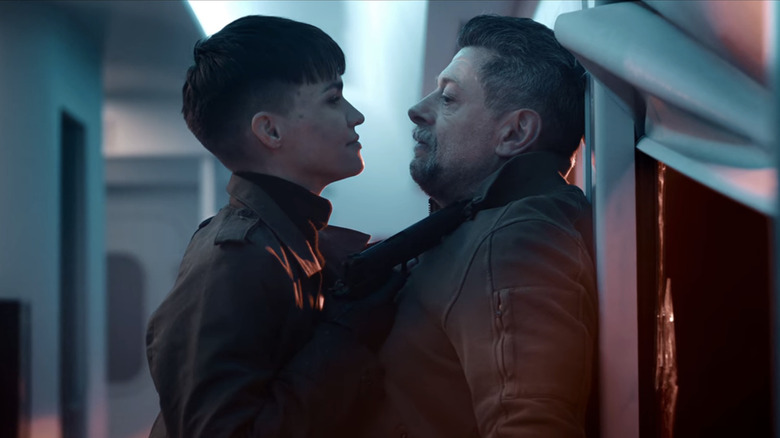 Netflix
"SAS: Rise of the Black Swan" centers on a special forces operative named Tom Buckingham (played by Heughan) who sets off with his girlfriend Dr. Sophie Hart (John-Kamen) on a romantic train ride to Paris, where he intends to propose. During their journey, a group of violent armed mercenaries called the Black Swans — led by Grace Lewis (Rose) — take control of the train and hold all of the passengers hostage. Tom manages to escape from the train, and then starts his new mission: to save Sophie and the rest of the passengers on board.
"SAS: Rise of the Black Swan" is receiving generally positive reviews, with Peter Gray of The AU Review dubbing it "occasionally messy and never subtle, but aesthetically it's deliriously pleasurable and far better than it has any right to be." If you're in the mood for a heart-pounding action movie with a touch of government conspiracy, a hint of romance, and butt-kicking galore, give "SAS: Rise of the Black Swan" a watch.