The Action Thriller Hidden Gem You Can Catch On Netflix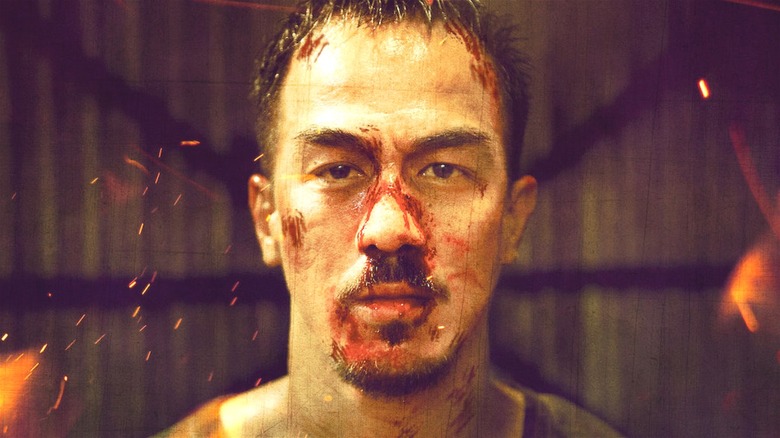 Netflix
Serious action movie fans know that one of the countries exporting the most exciting action cinema, these days, is Indonesia. The archipelago has produced some extraordinarily hardcore action movies over the past decade, particularly the "Raid" movies directed by Welsh filmmaker Gareth Evans. "The Raid" introduced the broader world to the Indonesian martial art of penchak silat and the charismatic movie stars and martial artists Joe Taslim and Iko Uwais, who have become in-demand action stars with credits like "Mile 22" and the upcoming "Snake Eyes" for Uwais, as well as "Mortal Kombat" and "Warrior" for Taslim.
They reunited for the 2018 martial arts crime thriller "The Night Comes For Us," which premiered on Netflix in 2018 and is still available to stream on the service. The film was written and directed by Indonesian action and horror maestro Timo Tjahjanto, who deployed what feels like 2000 gallons of fake blood for the unbelievably violent movie. 
"The Night Comes For Us" is a relentless onslaught of extremely messed-up, bone-crunching, throat-slitting, face-destroying fight scenes. In his review, IndieWire's David Ehrlich compared it to a two-hour version of the grueling and thrilling hallway fight scene in the infamous South Korean thriller "Oldboy." If that sounds like something you'd be into, you have to check out "The Night Comes for Us."
The Night Comes for Us is an incredibly intense action thriller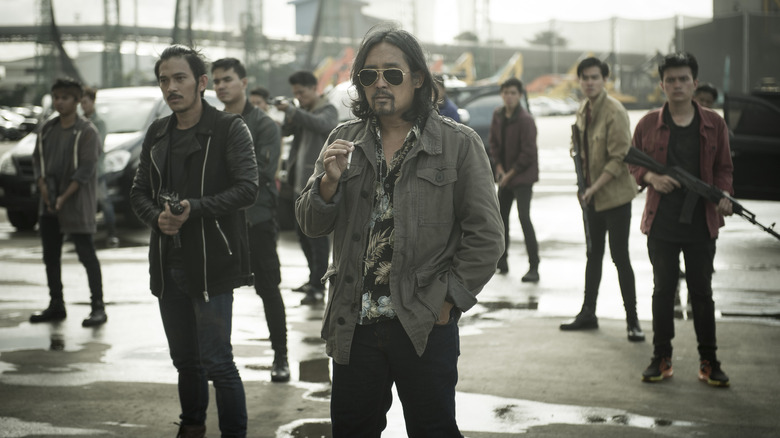 Eriekn Juragan/Netflix
The film tells the story of Ito (Taslim), a triad enforcer. He's a member of an elite team called the Six Seas, the triad's most fearsome killers who are deputized to kill whoever they need or even want to. After massacring a village of people because one of them stole drugs from the triad, Ito can't bring himself to kill a little girl named Reina (Asha Kenyeri Bermudez). Instead, he turns his gun on the other gang members and saves her.
With Ito going rogue and trying to leave his life of crime, the other Six Seas call in Arian (Uwais), another Triad enforcer, to help stop him. Arian is Ito's former best friend who wants to take his place in the six seas. So Ito has to fight his way through hundreds of triad soldiers trying to kill him before he can escape. Before he leaves his life of violence, he's going to have to kill a lot of people. It's a simple plot that mostly just serves as a setup for the film's copious fight scenes.
"The Night Comes for Us" was well-received by critics, with a 91% "Fresh" rating on review aggregator Rotten Tomatoes, though they all warn that the film is not for viewers with weak stomachs.
The film hasn't gotten as much attention as other big, bloody Netflix action movies like "6 Underground" or "Army of the Dead," because of two factors: one, it's in Indonesian, and a lot of people still have an aversion to reading subtitles, and two, it's so extreme that only hardcore action movie connoisseurs will truly appreciate it. If that's you, check it out on Netflix.