How AHS: Double Feature Fans Really Feel About Macaulay Culkin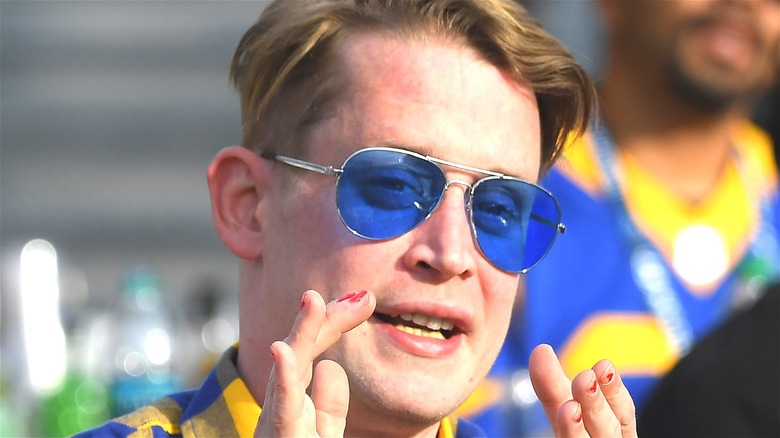 Jayne Kamin-Oncea/Getty Images
While "American Horror Story" is known for its recurring cast, the FX show has shaken things up in recent years by welcoming new faces to the franchise. The latest season, "Double Feature," is a mix of long-time fan-favorites like Evan Peters and Sarah Paulson and newcomers like Kaia Gerber and Nico Greetham.
One of the new additions is Macaulay Culkin, best known for his iconic role as Kevin McCallister in the "Home Alone" franchise. The former child star was initially hesitant to join the cast, but producer Ryan Murphy won him over by revealing that his character would have a "crazy erotic" sex scene with a veteran "American Horror Story" star.
Culkin's "Double Feature" character Mickey is a witty, fame-hungry prostitute living in the vampire-infested oceanside tourist town. He heavily flirts with bar dwellers and allows the fanged locals to try his blood, but also embraces the deranged Tuberculosis Karen (Sarah Paulson).
Fans on the show's subreddit previously revealed that they were excited to see what the "Home Alone" vet would bring to the show. Here's how they think he's doing so far.
A new kind of Party Monster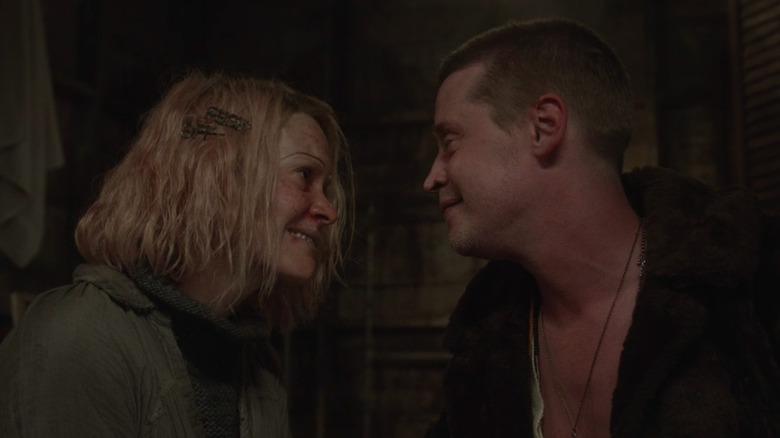 FX
A Reddit thread created by u/CLO_MODE asked fans what they thought of Culkin, with the OP saying they were "really enjoying his character." The post received dozens of comments agreeing, with just one fan saying they're "not sold yet."
However, nearly everyone agreed that Culkin is "one of the best actors introduced in the last seasons," and praised his return to acting. 
User jeepphdps called his scene with Paulson "the most powerful scene of the season so far," while others were impressed that he "held his own" with her.
The top comments on the thread drew comparisons to Culkin's role in "Party Monster," a biographical drama about Michael Alig, the infamous Club Kid who threw outlandish parties and dismembered a frenemy in his bathtub. "Total party monster vibes," said u/paper_schemes. "I think he's a great fit for the series and would love to see more of him!"
"There's something about what he brings to the table that's so new and fresh and intriguing but he also blends in with the OG cast so well that it feels like a natural fit," gushed u/divine_matter. "He spices it up but also feels like a cast member that's been on the show for years."
Much more Culkin to come over the next several weeks, so stay tuned.