Is Provincetown From AHS: Double Feature A Real Place?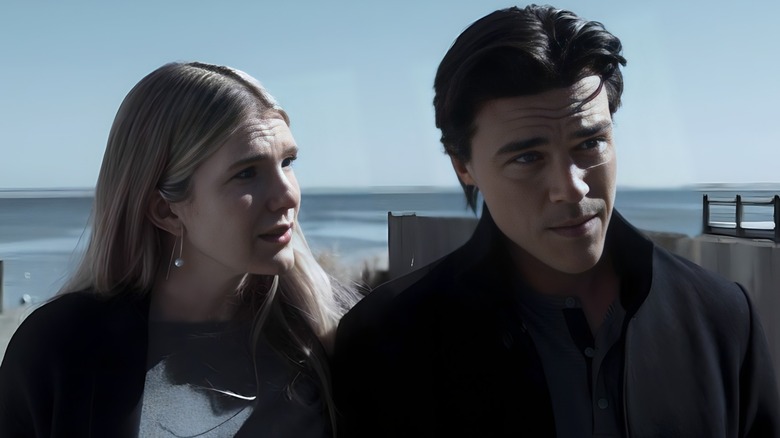 FX
"American Horror Story" is the deliciously horrifying anthology series from the mind of Ryan Murphy. Each season tackles a different storyline with different characters played by many members of the same ensemble cast. While there is some bleed-over of plot across certain seasons, many of them function as standalone miniseries taking place in the same fictional universe. The newest season, "Double Feature," is no exception. 
"Double Feature" starts its first two episodes with writer Harry Gardner (Finn Wittrock) taking his wife Doris (Lily Rabe) and daughter Alma (Ryan Kiera Armstrong) on an extended vacation to the quaint and cozy town of Provincetown, Massachusetts. He's there looking for inspiration to write a TV pilot and rekindle his seemingly stalled-out career. But the scenic beach scenes and beautiful architecture featured in the show have many fans wondering: is Provincetown a real place? And if so, is it anything like how it's portrayed on "AHS"?
Yes, Provincetown is real - and it's spectacularly spooky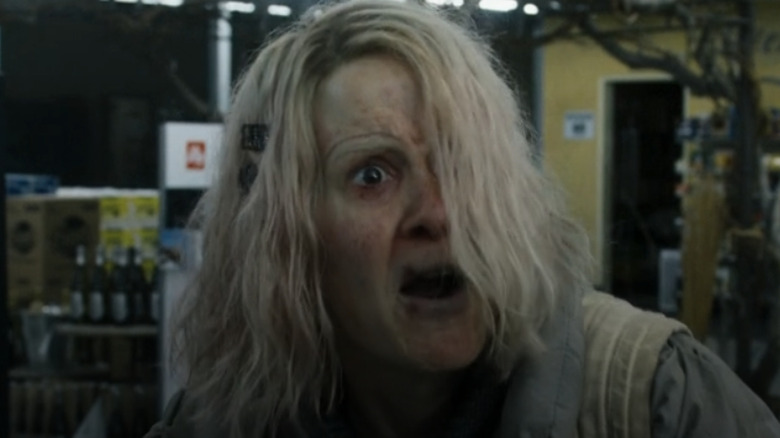 FX
According to Boston.com, not only is Provincetown a real place, but the first few episodes of "American Horror Story" Season 10 were all filmed in the actual town itself. Finding such a perfect place to film these episodes wasn't by accident, though. Ryan Murphy actually owns a home there and felt inspired by its haunting spring atmosphere. Funnily enough, Harry's search for inspiration in Provincetown is a bit of art imitating life, given how inspiring the town has been for the "AHS" showrunner.  
But the foggy weather and uneasy atmosphere that makes the action so unnerving isn't the only spooky element happening in Provincetown. The area itself also has an unnerving past. It's full of unsolved mysteries, none the least of which is the "Lady of the Dunes," a dead woman who washed up on shore in 1974; her history and tragic end still have to be discovered. Provincetown is also home to serial killer Tony Costa, who killed at least four but possibly as many as eight women back in the late 1960s. 
As much as "AHS" fans love the Los Angeles "Murder House," it seems like Provincetown was destined to be an ideal location for filming episodes of this amazing show. Here's hoping fans get to see it more often in future episodes and seasons.