The Scene That Made Macaulay Culkin Join The AHS Season 10 Cast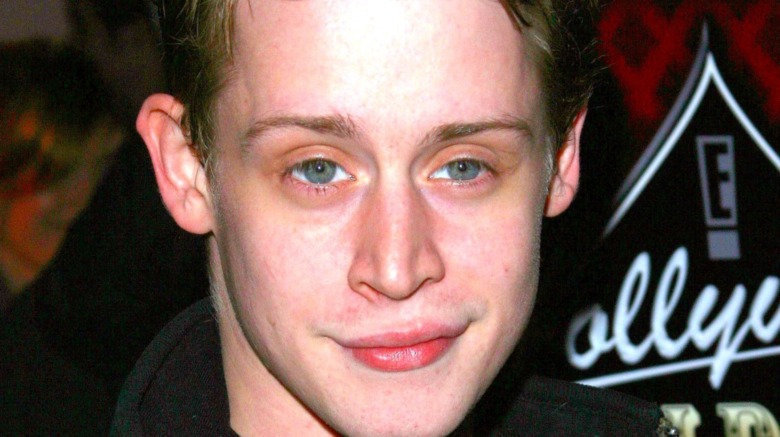 If you've been watching FX's groundbreaking horror series "American Horror Story," you know the star power that's been brought to the cast over the years, as legends of the screen like Jessica Lange, Angela Bassett, and Neil Patrick Harris (per IMDb) have been featured prominently in different ways through the various seasons. You may have also been excited to hear when Deadline reported that showrunner Ryan Murphy announced that child star Macaulay Culkin would be joining the cast for the 10th season of "AHS."
While Culkin shot to fame after a slew of wildly successful films – he's perhaps best known for his role as spunky kid Kevin McCallister from the "Home Alone" series – he's been pretty selective about what projects he takes on as an adult, so fans were thrilled to learn he has signed on to appear in the next season of the scary show.
Wondering what exactly lured him into Ryan Murphy's television world? We've got the scoop on the scene that made Macaulay Culkin join the "AHS" Season 10 cast.
Macaulay Culkin joined the AHS Season 10 cast to shoot a particular scene with a specific actress
We already mentioned how some big time stars have shown up in at least one season of "American Horror Story," so you shouldn't be surprised to learn that it was a chance to work with one of these veterans of the screen that convinced Macaulay Culkin to join the "AHS" Season 10 cast.
According to Murphy, the actress Culkin jumped at the chance to work with is the great Kathy Bates, who has an impressive resume that includes iconic performances in films like "Dolores Claiborne" and "Misery" (per IMDb). In a May 2020 interview with E-News, creator Murphy spilled that it was a scene depicting "crazy, erotic sex with Kathy Bates" that sealed the deal for Culkin. Murphy told the outlet, "I'm excited for him to play that part. I'm excited for him to be in my world because I think ... I'm gonna want to do a lot of things with him if he wants to work, because I think he's fascinating and interesting, and I think he has a soul. There's both a lightness and a darkness with Macaulay Culkin that I'm attracted to."
Ryan Murphy dished on how he got Macaulay Culkin to join the AHS Season 10 cast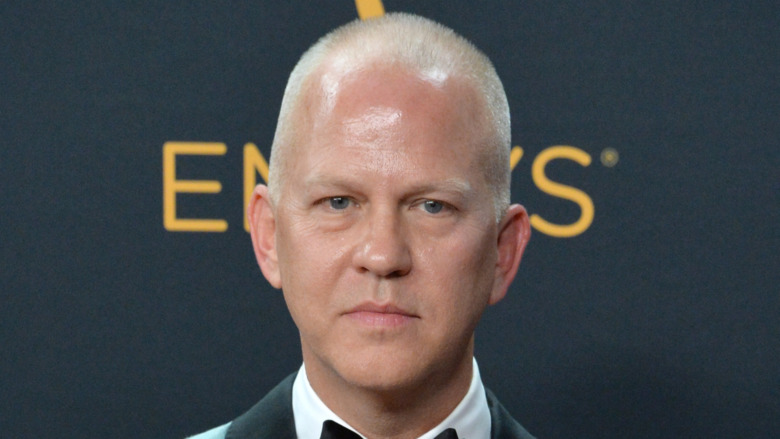 Shutterstock
While promoting his limited Netflix series "Hollywood," Murphy spoke to E-News about how he enticed Macaulay Culkin into joining the cast of "AHS" Season 10.
Murphy told the outlet, "So, I have this very, very great insane part. And I asked to speak to him on the phone and he said OK. [When] I cast, I never let people read things, usually. I said, 'OK, here's the pitch.' And I told them the character and I told him he has crazy, erotic sex with Kathy Bates and does other things. And he paused and he goes, 'This sounds like the role I was born to play.' So, he signed up right then and there."
Well, that settles it, we're counting down the days until Season 10 of "AHS" hits the small screen so we can see if this crazy scene lives up to all the hype.