The Scott Pilgrim Vs. The World Scene You Didn't Know Involved Quentin Tarantino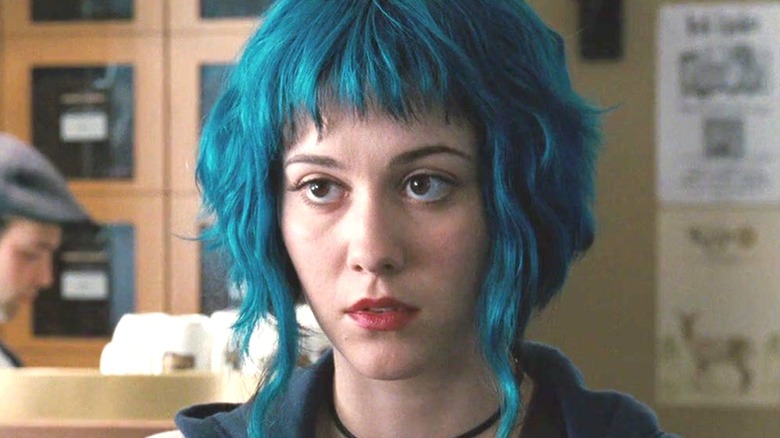 Universal Pictures
Upon its release almost 12 years ago, Edgar Wright's fantastical comic book-superhero-video game movie mash-up "Scott Pilgrim vs. the World" was a legit box-office bomb. These days, Wright's gonzo adaptation of Bryan Lee O'Malley's beloved graphic novel series has become a full-blown cult sensation boasting a small, but intensely devoted fanbase dedicated to convincing haters that "Scott Pilgrim vs. the World" is an 8-bit inspired masterpiece worthy of adoration by one and all.
The jury is still out as to whether the movie-loving masses will ever catch up to the genius of Wright's third feature film (after "Shaun of the Dead" and "Hot Fuzz"). But wherever you fall on the "Scott Pilgrim vs. the World" fan spectrum, pretty much everyone can agree the film: 1) is a hyper-stylized sight to behold, 2) boasts an obscenely talented cast of soon-to-be stars, and 3) fronts a kick-ass indie rock soundtrack. Indeed, style, stars, and songs are all front and center in the film's opening frames, which lead into one of the most memorable opening credits sequences in modern cinema. Turns out, that opening credits sequence was not part of Wright's original plan for "Scott Pilgrim vs. The World."   
Edgar Wright conjured Scott Pilgrim's stunning opening credits sequence on Tarantino's advice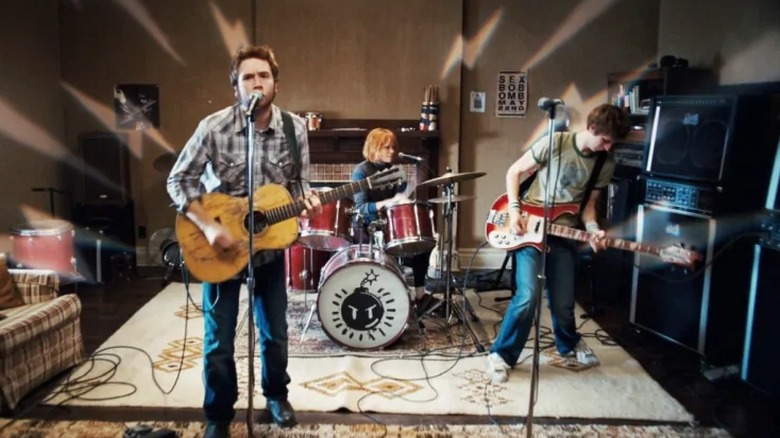 Universal Pictures
Wright discussed the sequence in a candid 2011 interview with Art of the Title, revealing that "the bulk of the title sequence came late in the game." He added that "Scott Pilgrim vs. the World" always opened "with the studio credits and the title always occurred over the long tracking shot in the living room with the band playing. But originally all the credits were at the end over black."
The director further offered that the eye-popping opening credits fans have come to know and love came about on the advice of a very famous friend, Quentin Tarantino. "We test screened it once in this [original] version," he said. "But then a couple of people had a note about the movie, one of them being Quentin Tarantino. He felt we needed a title sequence at the start to let people settle in and hint more about what we were about to see." Wright wisely heeded Tarantino's advice, turning to his old pals at London's Shynola art collective to make the opening credits magic happen.
Shynola creative director Richard Kenworthy detailed how the sequence came about in the same Art of the Title interview, offering what ultimately worked was "a lively, colorful, in-your-face scratch film" that served both as "visual representation of their [fictional band Sex Bob-Omb's] slightly amateurish, raw, garage-y sound," and a vibrant depiction of "how the song was playing in Knives' [Ellen Wong's Knives Chau's] head." Almost miraculously, Kenworthy and company achieved just that with the sequence. And in doing so, they perfectly set the table for the lo-fi-loving, video-gamey chaos to come.