What The Cast Of Scott Pilgrim Vs. The World Looks Like Today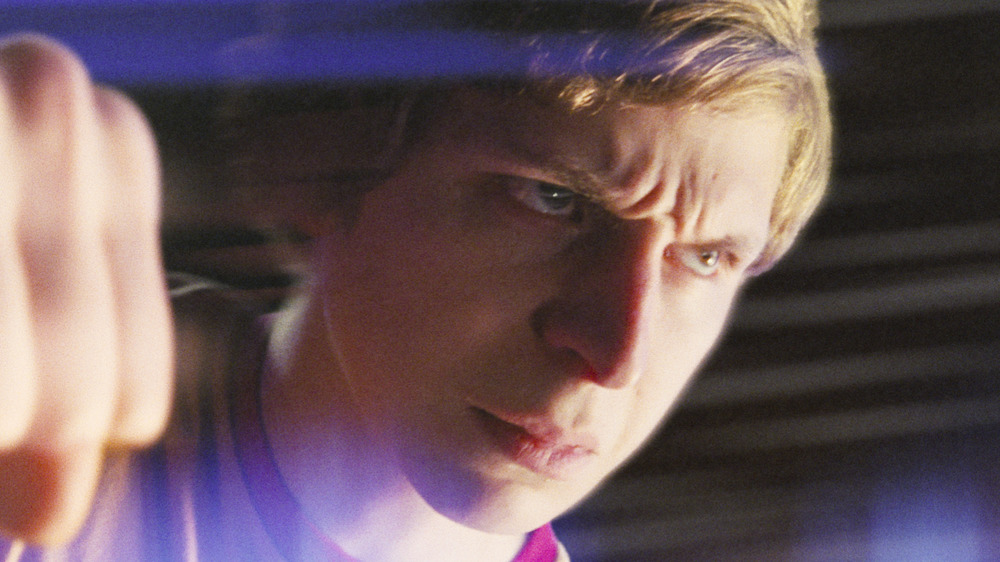 In 2010, writer-director Edgar Wright made some serious waves among discerning film fans when he released the future cult favorite Scott Pilgrim vs. the World, which adapts a story from Brian Lee O'Malley's series of graphic novels. As the film begins, we meet Scott (Michael Cera), a young man living in Toronto who spends his days playing with his band the Sex Bob-ombs and his afternoons dating high schooler Knives Chau (Ellen Wong). Scott's existence is turned upside down, however, when he meets the mysterious, beautiful Ramona Flowers (Mary Elizabeth Winstead)... and embarks on a quest to win her affection that includes a series of video game level boss-style fights against her past boyfriends.
In the process of bringing O'Malley's stories to life for the screen, Wright and his creative team assembled a knockout cast that included a ton of actors right on the cusp of major stardom, from comedy pinch hitters to prestigious television stars and even a couple of future Avengers. Here's what the cast of Scott Pilgrim vs. the World looks like today, and what they've been up to since they starred in the film.
Michael Cera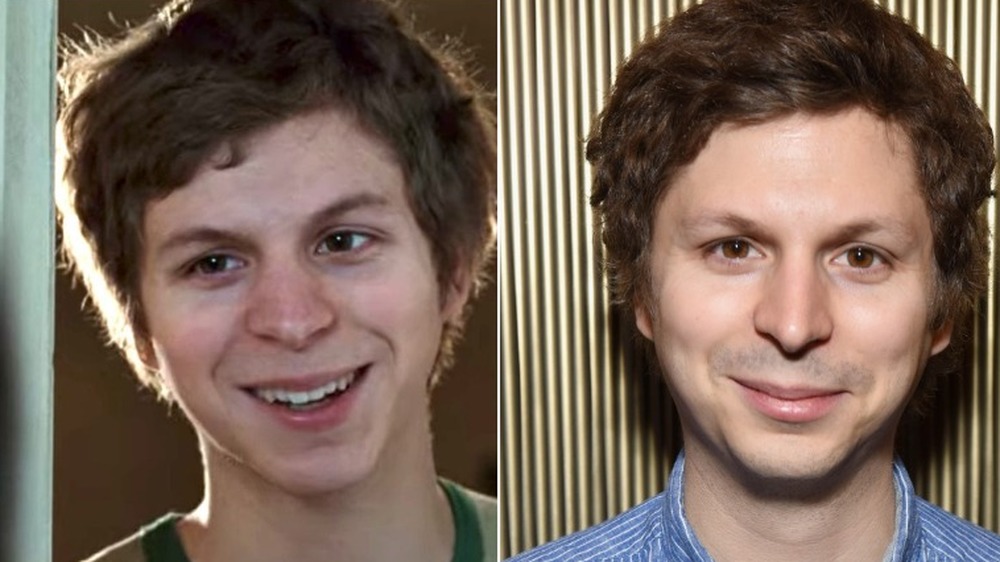 Jenny Anderson/Getty Images
In the end, no other actor could have played the mumbly, self-effacing, insecure Scott Pilgrim as perfectly as Michael Cera. At this point, Cera had already made a name for himself in popular comedies like Superbad and cult television favorites like Arrested Development. However, Scott Pilgrim also gave Cera a chance to flex his action hero chops during the action sequences when he fights Ramona's evil exes.
Since Scott Pilgrim, Cera has continued working steadily, appearing in comedies such as 2013's This Is The End and dramas including 2017's Molly's Game and 2018's Gloria Bell. Cera has also dabbled in voice work, lending his vocal stylings to the 2021 animated film Cryptozoo and taking on the role of Richard "Dick" Grayson — also known as Robin — in 2017's The Lego Batman Movie. On the small screen, Cera has also been seen in shows like 2015's Wet Hot American Summer: First Day of Camp, the 2017 Twin Peaks revival — and of course, the Netflix-produced continuation of Arrested Development, where he reprised his role as George Michael Bluth.
Mary Elizabeth Winstead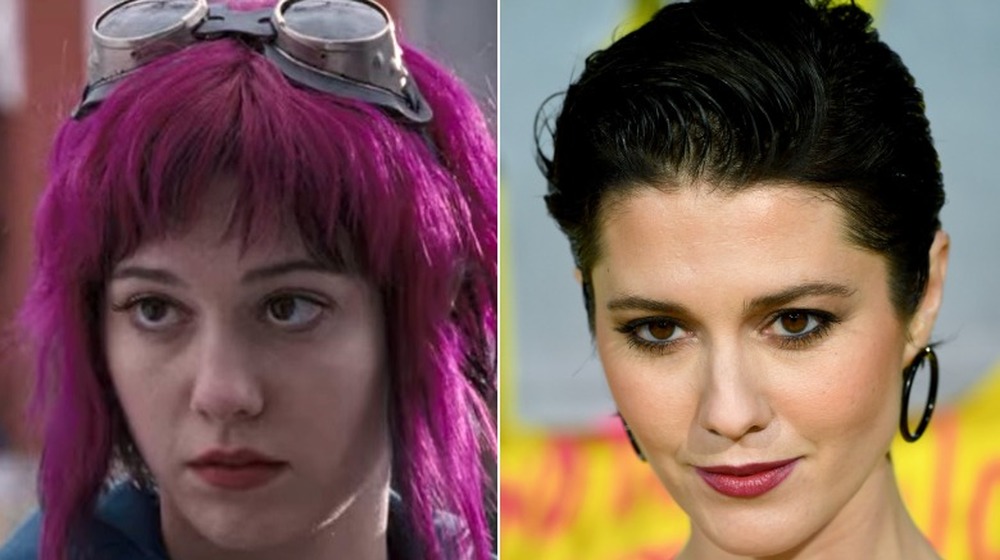 Dave J Hogan/Getty Images
The role of the intimidatingly beautiful, smart, and unflappably cool Ramona Flowers could have been harder to relate to with the wrong actor in the role, but luckily, Mary Elizabeth Winstead was more than up to the task when Edgar Wright tasked her with the part. Ultimately, despite the colorful absurdity of the plot (not to mention Scott's rather shoddy treatment of Knives), viewers can't help but understand why Scott decides he has to risk his life fighting multiple evil exes in order to win Ramona's heart. Are these two a couple for the ages? Probably not, but you'll probably end up rooting for them anyway.
Since appearing in Scott Pilgrim, Winstead has kept busy; after landing roles in a string of films that included 2013's The Spectacular Now and 2016's Swiss Army Man, she subsequently returned to her horror roots, taking roles in 2012's Abraham Lincoln: Vampire Hunter and 2016's 10 Cloverfield Lane. In more recent years, Winstead has appeared in a season of FX's anthology series Fargo and films like 2018's All About Nina and 2019's Gemini Man. Circling back to superhero action, Winstead also delivered a supporting turn as Huntress in 2020's DC hit Birds of Prey.
Kieran Culkin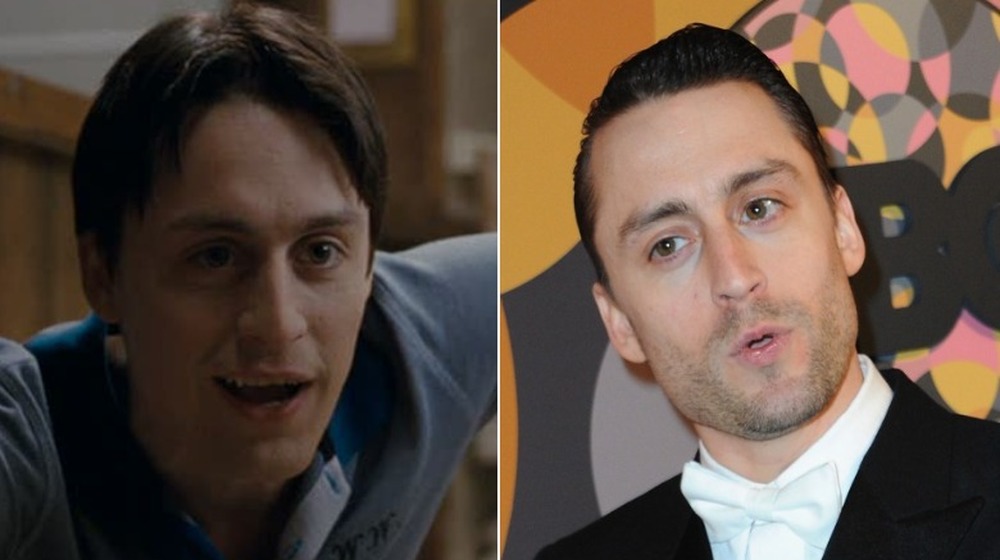 Albert L. Ortega/Getty Images
Scott Pilgrim vs. the World is packed to the brim with funny characters, but as Scott's dry, quick-witted roommate Wallace, Kieran Culkin may just deliver the funniest performance in the entire film. Wallace, who spends the film making conquests out of several handsome men and just generally supporting Scott, always has the perfect thing to say at just the right time, and it's impossible not to laugh at Culkin's interpretation of the character.
Culkin, who got his start as a child actor in movies like Father of the Bride, has appeared in everything from the 1999 teen comedy She's All That to his award-nominated turn in 2002's Igby Goes Down and intense dramas like 2011's Margaret. However, HBO subscribers and prestige television fans definitely know Culkin best for his supporting role as the cocky, often odious Roman Roy on Succession, the Shakespearean pitch-black comedy about a wealthy family and its children all jockeying for their father's seat of power at the head of the family mega-conglomerate. Culkin earned his first Emmy nod for the series in 2019 and a second one in 2020, proving that his delightful performance as Roman is no flash in the pan.
Chris Evans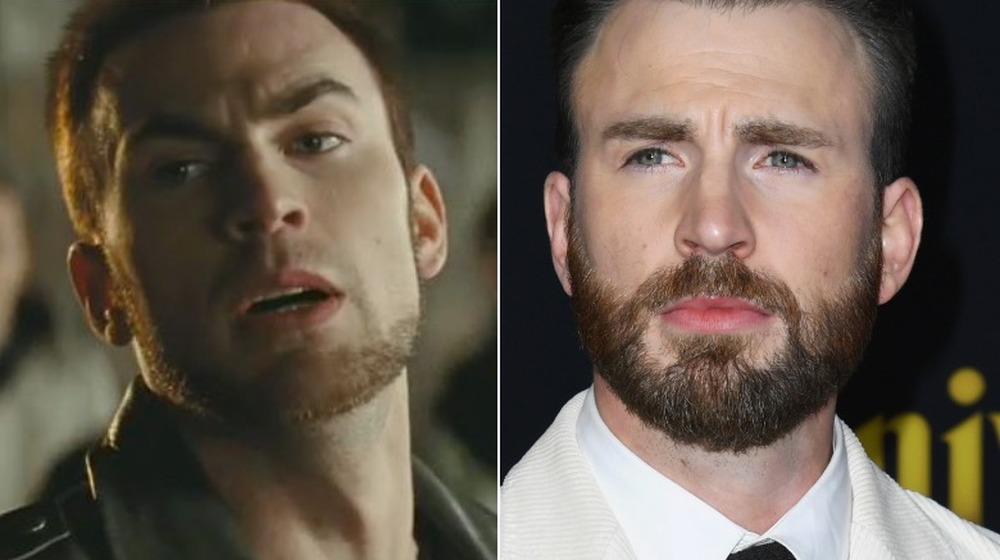 Jon Kopaloff/Getty Images
As Scott continues his courtship of Ramona, he's surprised to discover that he must defeat her former boyfriends in order to earn the privilege of dating her... and one of those exes is an actual movie star. When Scott and Ramona cross paths with her second ex, Lucas Lee (Chris Evans), he's in the midst of filming his newest blockbuster film, but he still takes the time to fight Scott for Ramona's affections.
By the point Evans signed on to play Lucas Lee in Scott Pilgrim vs. the World, the actor was already a movie star in real life, but his biggest role was yet to come. After his first comic book adaptation, 2007's Fantastic Four, launched a franchise that petered out after a single poorly reviewed sequel, Evans took on another role from Marvel's comics that would eventually come to define a truly blockbuster chapter in his career: Steve Rogers, the desperate-to-serve soldier who is transformed into the formidably strong Captain America. Evans debuted in the role just one year after Scott Pilgrim, starring in 2011's Captain America: The First Avenger and reprised it for two more Captain America films and several Avengers crossover movies before hanging up his shield for good in 2019's Avengers: Endgame. Beyond the Marvel Cinematic Universe, Evans has also picked up roles in smaller films like 2017's Gifted and critically beloved hits like 2019's Knives Out, showing off his wide range as an actor.
Anna Kendrick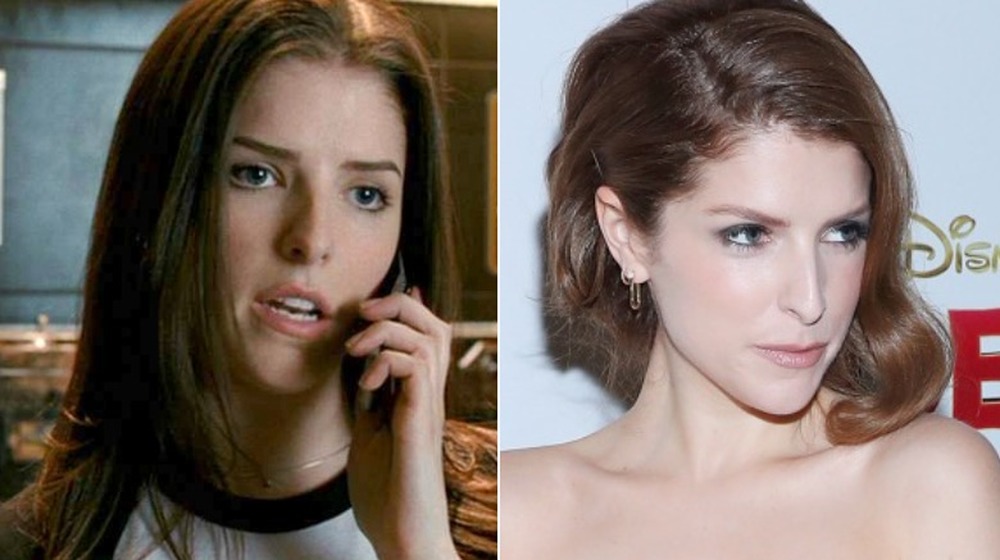 Bennett Raglin/Getty Images
As Scott's sister Stacey, Anna Kendrick doesn't have the biggest role in Scott Pilgrim vs. the World, but it's a delight to see her every time she pops up onscreen, whether she's scolding Scott over his inappropriately aged girlfriend or losing yet another boyfriend to Wallace's charms. Stacey serves as one of a few female characters that seem to make up a Greek chorus that yells at Scott more or less nonstop, but thanks to Kendrick's natural charm, she makes Stacey a fully realized character in a very short amount of screen time.
Kendrick got even busier in the years after Scott Pilgrim — by that point, she already had an Academy Award nomination for 2009's Up in the Air, and she followed her early successes with critically acclaimed hits like 2011's 50/50, 2012's Pitch Perfect (which spawned two sequels in 2015 and 2017), 2014's Into the Woods, and 2018's A Simple Favor. The actor has also lent her voice to 2016's Trolls and its sequel, 2020's Trolls World Tour, and in 2016, she became a published author when she released a memoir, the cheekily titled Scrappy Little Nobody.
Brie Larson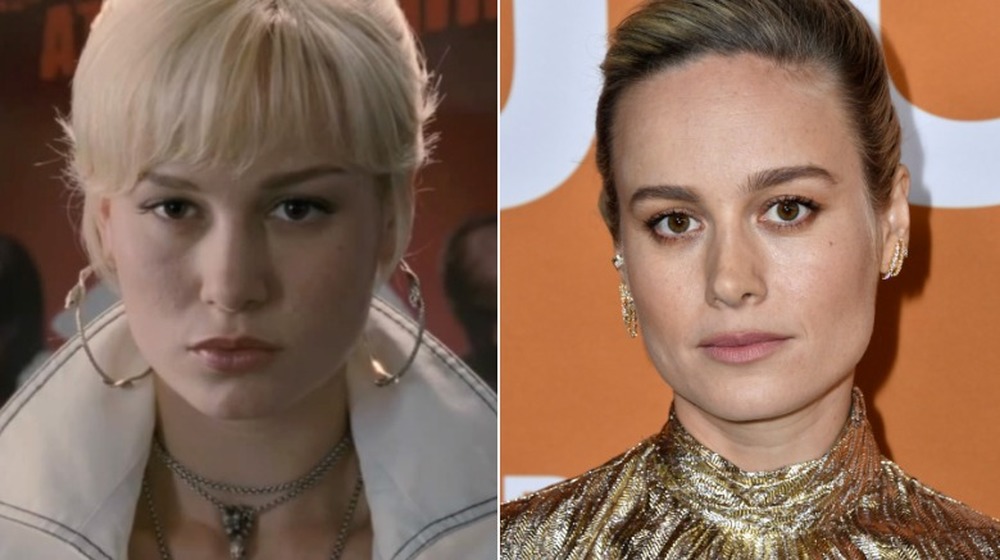 Frazer Harrison/Getty Images
Long before the film begins, Scott has his heart broken by his own "evil ex," who also plays in a band — albeit one that's much more successful than Sex Bob-omb. As the lead singer of the Clash at Demonhead, Natalie "Envy" Adams has (Brie Larson), according to Scott, "sold out" and signed with a huge label, and by the time the film's narrative gets started, Envy is an enormous star already. However, when she and Scott reunite and it turns out that her bassist/boyfriend is yet another ex of Ramona's, the situation gets even stickier.
After appearing in indies like 2013's The Spectacular Now (alongside Mary Elizabeth Winstead) and big blockbuster comedies like 2015's Trainwreck, Larson achieved a huge career milestone when she won an Oscar — as well as several other major awards — for her leading performance as a kidnapping victim with a young son in the gripping 2015 drama Room. In the aftermath of her Oscar win, Larson started picking up blockbuster roles in films like 2017's Kong: Skull Island, and in 2019, she made her debut in the Marvel Cinematic Universe as Carol Danvers, also known as Captain Marvel, in a standalone film. Beyond acting, Larson has also stepped behind the camera; in 2017, she made her directorial debut, Unicorn Store, featuring her friend and Captain Marvel co-star Samuel L. Jackson.
Alison Pill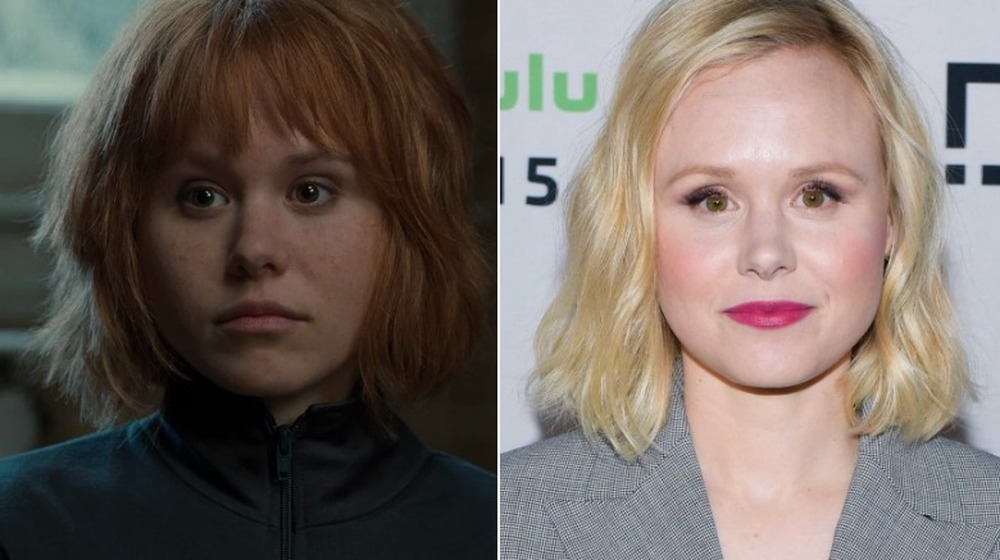 Matt Winkelmeyer/Getty Images
There's only one female member in the Sex Bob-omb lineup, but Kim (Alison Pill) definitely has enough attitude and talent to balance the band's scales. As Sex Bob-omb's drummer, Kim is clearly still pretty bitter about a nebulous but obviously bad breakup between her and Scott, and though she can't help herself from making snide comments about Scott more or less constantly, she still supports him and the band overall.
One year after Scott Pilgrim, Alison Pill appeared in Woody Allen's time-traveling comedy Midnight in Paris, portraying writer — and wife of F. Scott — Zelda Fitzgerald, and reunited with the director in 2012's To Rome with Love. In between roles in films like 2013's Snowpiercer, Pill also took on a starring role in HBO's Aaron Sorkin drama The Newsroom as network associate producer Maggie Jordan, staying with the show throughout its run from 2012 to 2014. In recent years, Pill has shown up in projects like American Horror Story: Cult in 2017 and Oscar nominee Vice in 2018, as well as on CBS' Star Trek: Picard, which began its run in 2020.
Aubrey Plaza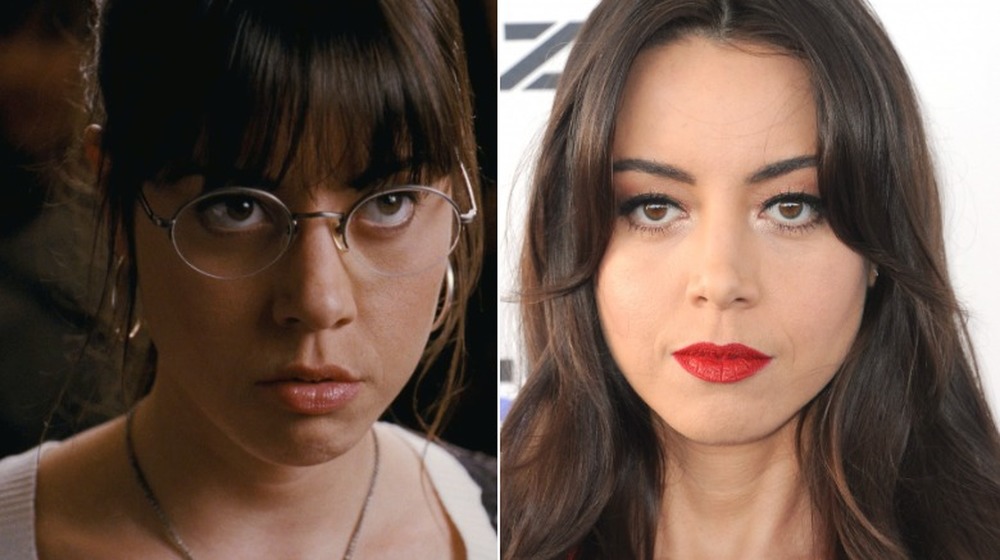 Albert L. Ortega/Getty Images
As the sardonic, foul-mouthed Julie, who constantly pops up where Scott least expects to see her, Aubrey Plaza is a perfect addition to Scott Pilgrim, lending her biting wit to the movie. Julie is no fan of Scott's, to be sure, but she has connections with everyone in Toronto, which means Plaza gets to pop up several times... with a black bar typically obscuring her profane insults.
Before she appeared in Scott Pilgrim, Plaza was already a part of the ensemble cast of Parks and Recreation, a new series that debuted on NBC in 2009 that was originally intended as a spinoff of The Office. Plaza played the sharp-tongued and morbid April Ludgate — later April Ludgate-Dwyer — until the series ended in 2015, at which point she joined FX's Legion from 2017 to 2019. In between her television roles, Plaza found time for movies as well, including 2014's Life After Beth, 2015's Dirty Grandpa, 2016's Mike and Dave Need Wedding Dates, and The Little Hours and Ingrid Goes West in 2017. In 2020, she appeared in two high-profile indies, Happiest Season and Black Bear.
Brandon Routh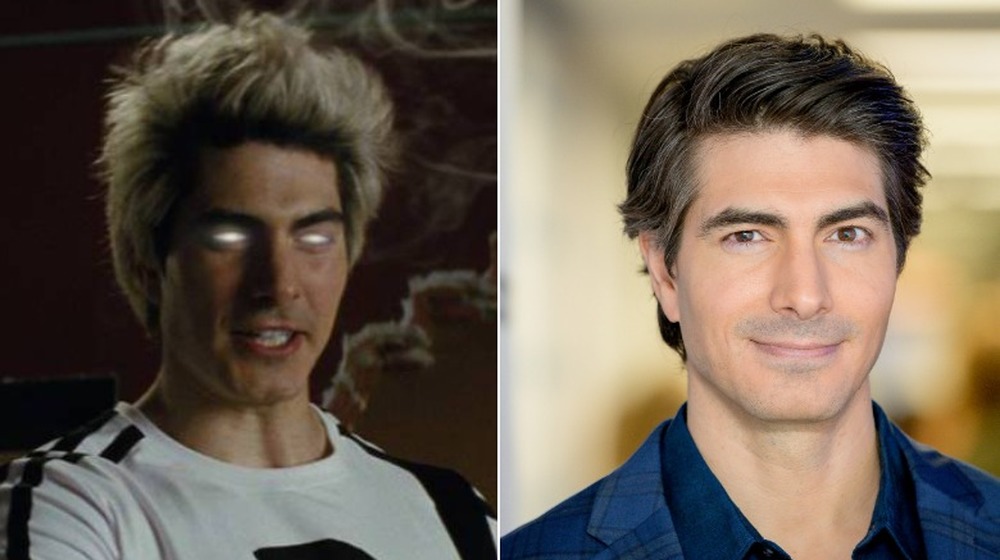 Roy Rochlin/Getty Images
As one of Ramona's evil exes as well as Envy's new boyfriend and bassist, Todd Ingram (Brandon Routh) impacts Scott Pilgrim vs. the World's story in multiple ways, but there's one part of his identity that's more important than anything else: he's a vegan. Thanks to his refusal to partake in the meat or product of anything "with a face," Todd has pretty intense powers; as Envy puts it, "being vegan just makes you better than most people."
Todd's false cloak of veganism is eventually removed, but the casting of Routh, known for playing one of the most famous superheroes of all time, is likely no accident. By the time he appeared as Todd, Routh had already played Superman in 2006's Superman Returns, though he was replaced by Henry Cavill in the 2013 franchise reboot Man of Steel. Since Scott Pilgrim, Routh has appeared in projects like the television series Chuck and returned to his superhero roots on the CW's The Arrow as Ray "The Atom" Palmer. He also appeared on Legends of Tomorrow as the Atom and reprised his role as Superman on the CW in the Arrowverse crossover Crisis on Infinite Earths from 2019 to 2020.
Jason Schwartzman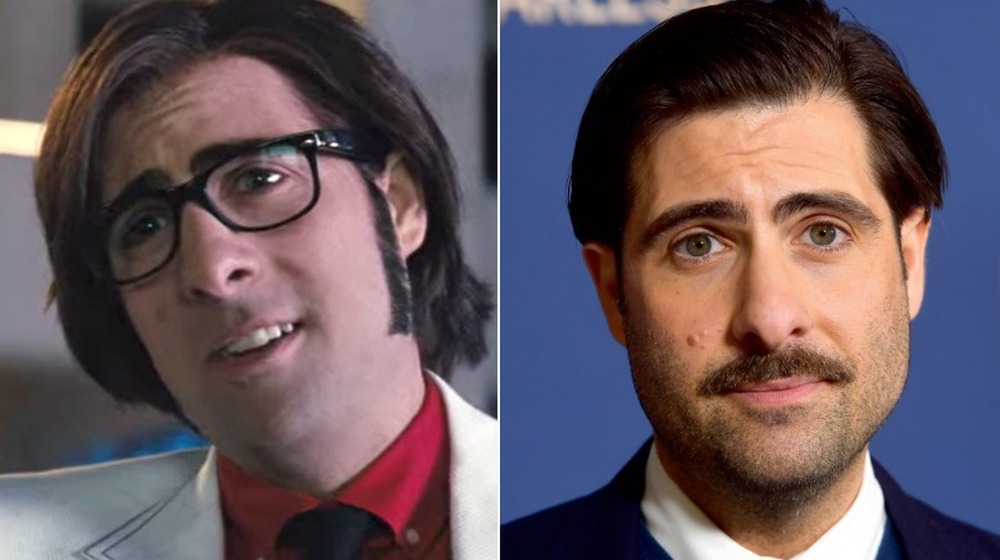 Matt Winkelmeyer/Getty Images
Scott handily defeats most of Ramona's evil exes, but her final ex, powerful music executive Gideon (Jason Schwartzman), is a little bit harder to crack. As soon as Ramona sees Gideon again, she falls under his spell — which, as it turns out, is thanks to a literal microchip Gideon implanted in her neck — and though Scott thinks he's lost her forever, he wages one final boss fight against Gideon to win her freedom.
Schwartzman was already starring in HBO's detective comedy Bored to Death by the time he appeared in Scott Pilgrim vs. the World, but viewers probably know him best from his consistent collaborations with director Wes Anderson. Over the years, Schwartzman has shown up in a series of Anderson films, including 2012's Moonrise Kingdom, 2014's The Grand Budapest Hotel, 2018's Isle of Dogs (in a voice role), and 2021's The French Dispatch. However, he's also found time for non-Anderson projects, including the 2013 biopic Saving Mr. Banks, the 2014 drama Big Eyes, the 2018 Netflix comedy Wine Country, and 2019's Between Two Ferns film, in which he appeared as himself.
Mae Whitman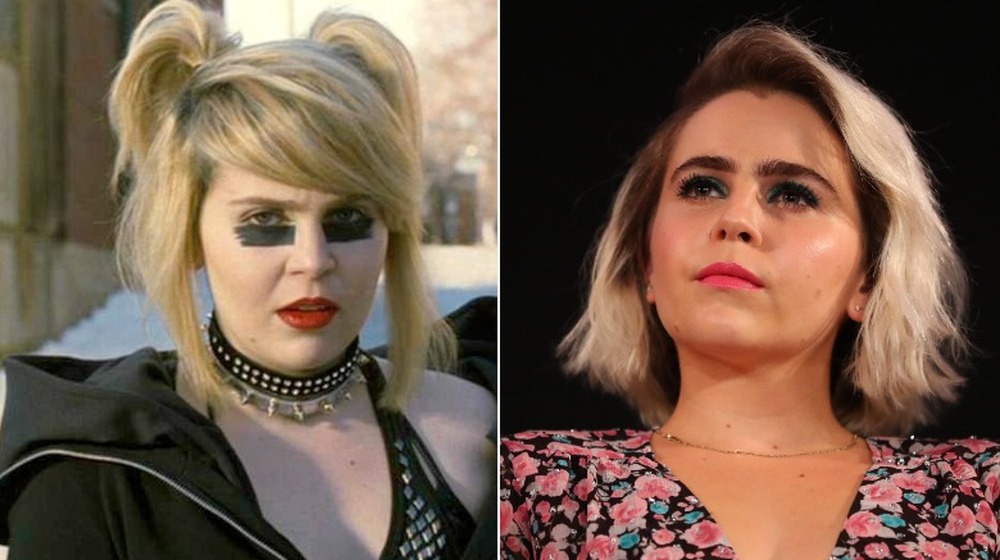 Jb Lacroix/Getty Images
Throughout his battles with the first few exes, Scott keeps calling them Ramona's "evil ex-boyfriends," and never seems to take notice when Ramona corrects him by saying "exes." However, he soon figures out why; one of her exes, Roxanne "Roxy" Richter (Mae Whitman) definitely isn't a boyfriend at all, but definitely has a bone to pick with Scott regardless.
Scott Pilgrim vs. the World marks the second project that found Cera and Whitman sharing the screen — earlier, they starred together as George Michael Bluth and his unremarkable girlfriend Ann Veal on Arrested Development, roles that continued throughout the original series as well as its belated Netflix revival. Though Whitman has appeared in movies like 2012's The Perks of Being a Wallflower and 2015's The DUFF, most of her work has been on television; aside from one-off roles in hit shows like Grey's Anatomy, Masters of Sex, and Room 104, she's also one of the stars of NBC's crime comedy Good Girls alongside Retta and Christina Hendricks.
Johnny Simmons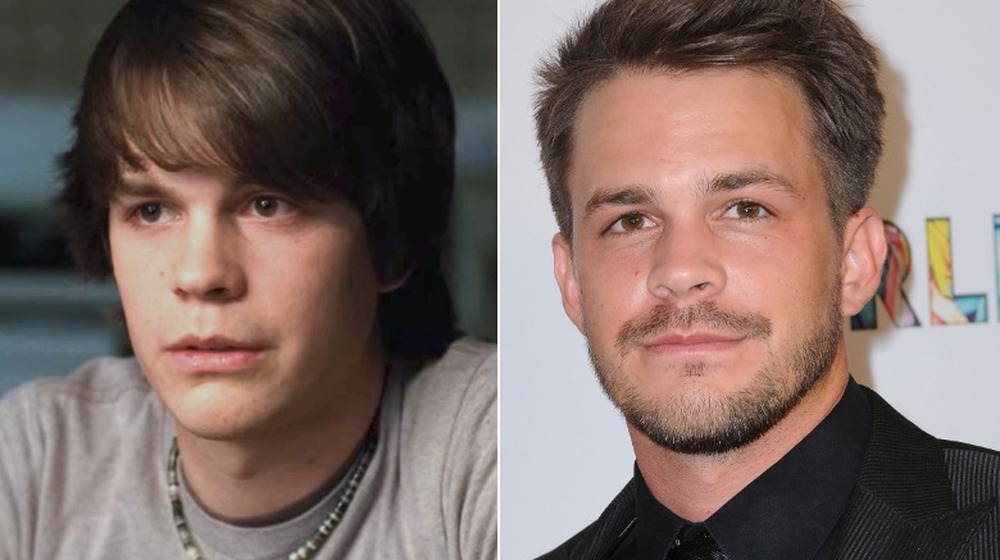 Barry King/Getty Images
At the start of Scott Pilgrim vs. the World, Scott is utterly devoted to his role as the bassist of Sex Bob-omb, but as he gets more involved with Ramona and his battles against her exes, he ends up shirking his responsibilities. Enter "Young Neil" (Johnny Simmons), the meek and soft-spoken roadie who follows the band around; a bassist himself, Neil knows all of Scott's parts, and ends up filling in for him more or less permanently.
Simmons had already popped up in Diablo Cody's horror comedy Jennifer's Body alongside Megan Fox and Amanda Seyfried by the time he appeared in Scott Pilgrim, and in 2012, he joined co-star Mae Whitman in The Perks of Being a Wallflower. In recent years, Simmons has acted in movies like 2012's 21 Jump Street, 2013's The To Do List (led by Simmons' Scott Pilgrim co-star Aubrey Plaza), and 2016's The Late Bloomer. He's also appeared on shows like The Good Wife and in a regular role on Netflix's short-lived series Girlboss.
Bill Hader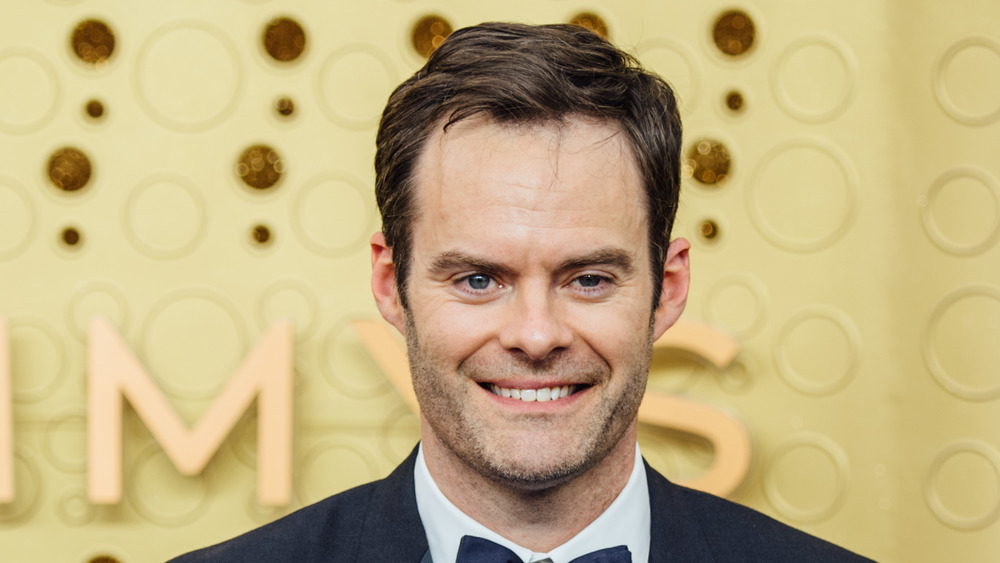 Emma Mcintyre/Getty Images
Bill Hader might not physically appear in Scott Pilgrim vs. the World, but if you listen carefully during a scene between Scott and Ramona, you can clearly hear his distinctive voice. When Scott gets self-conscious about his "shaggy" hair, he notes that he got his last haircut just a few hours before his bad breakup with Envy; as he reminisces on their split, Hader's voice contradicts him, clarifying that Scott was brutally dumped, no matter what he tells Ramona.
Hader was already a staple of Saturday Night Live when he provided this cheeky voiceover, albeit toward the end of his tenure; he left the show in 2013 to pursue a diverse array of film and television projects. Though Hader is best known for his comedic roles in movies like 2013's The To Do List and 2015's Trainwreck and Inside Out, the actor has taken on more dramatic roles in recent years. In 2019, he starred as an adult Richie Tozier in It: Chapter Two, and beginning in 2018, he's played the title role on HBO's Barry as an assassin turned actor, which has earned him multiple Emmy Awards.
Mark Webber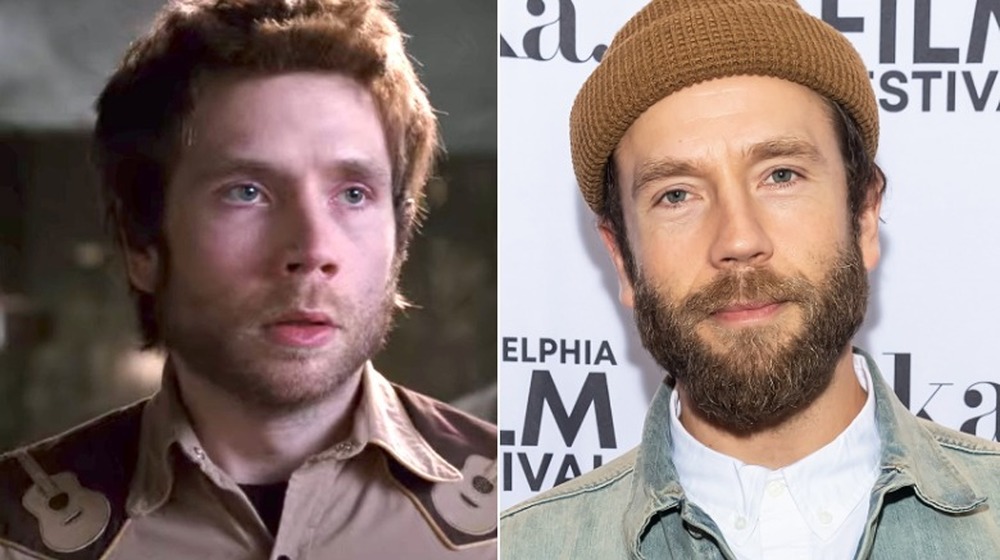 Gilbert Carrasquillo/Getty Images
Every band needs a good-looking, guitar-playing frontman, and in Sex Bob-omb, that frontman is Stephen Stills (Mark Webber). Desperate for a record deal, Stephen will do just about anything to launch the band to stardom, including betray Scott to sign with Gideon.
As for Webber, he had already appeared in movies like 2005's Broken Flowers alongside Bill Murray by the time he joined the cast of Scott Pilgrim, and after his turn as Stephen, he showed up in romantic comedies like 2012's Save the Date and For a Good Time, Call..., and 2014's Laggies and Happy Christmas. Webber has also pulled double duty on some of his own films as a writer and actor, directing and starring in 2014's The Ever After (which also stars Rosario Dawson and Melissa Leo) and 2017's Flesh and Blood (which features Orange Is the New Black and Handmaid's Tale star Madeline Brewer).
Ellen Wong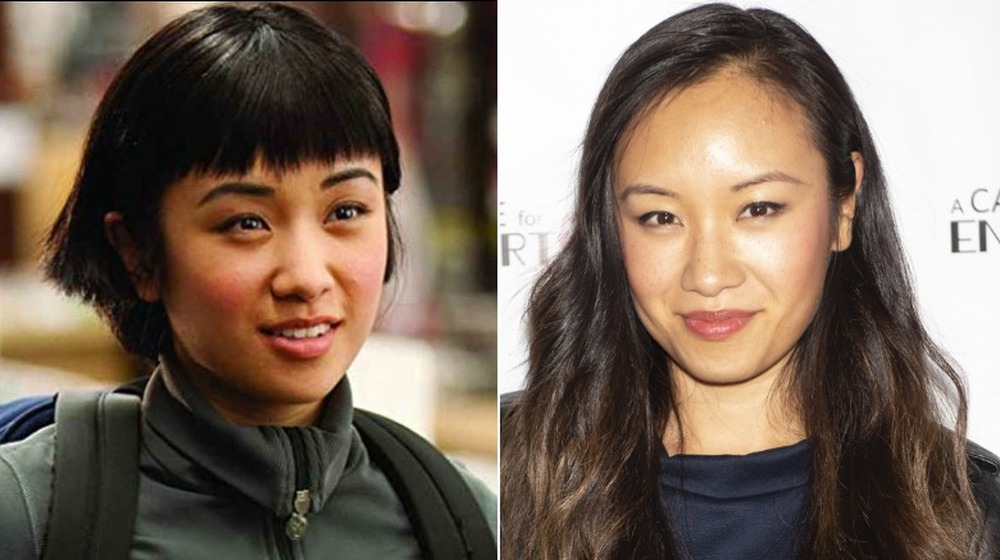 Michael Bezjian/Getty Images
At the beginning of Scott Pilgrim vs. the World, Scott's friends berate him for dating a much younger girl — specifically, a high school student named Knives Chau (Ellen Wong), who idolizes Scott and can't believe her luck in dating an older man. Knives is absolutely obsessed with Scott, but as he starts to fall for Ramona, he pushes Knives aside, hurting both women in the process and inspiring a desire for revenge in Knives.
Wong's wide-eyed demeanor and her previous martial arts training helped her land the role of Knives, and after Scott Pilgrim, she continued working steadily on the small screen. Wong has appeared in several hit television shows, including The Carrie Diaries, the CW's prequel to Sex and the City, and Dark Matter, and eventually made her way to Netflix on their original series GLOW, playing the role of Jenny Chey. More recently, she appeared in the 2018 miniseries Condor as well as the Lifetime original Christmas film The Christmas Setup in 2020.
Nelson Franklin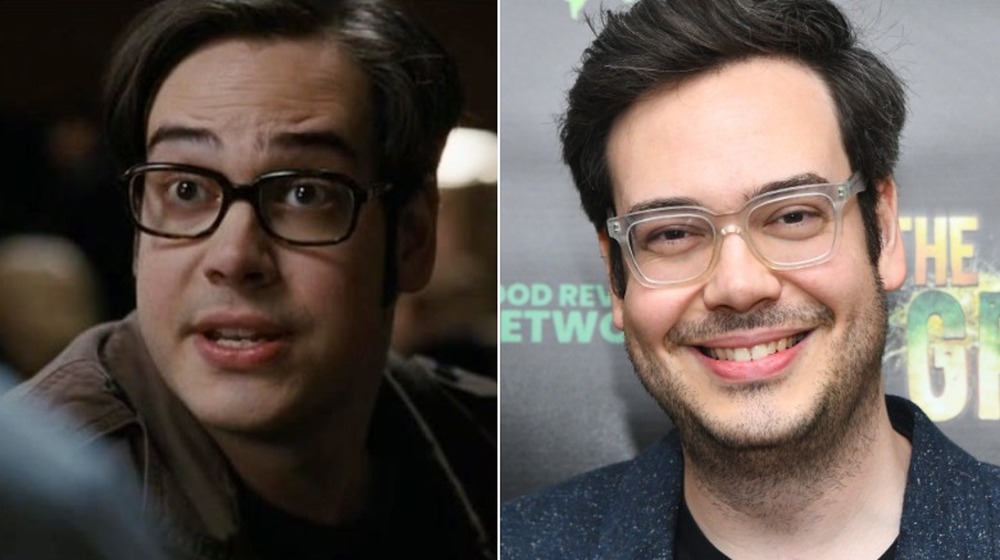 Araya Doheny/Getty Images
Scott Pilgrim vs. the World is full of hilarious supporting players, few of whom are quite as funny as Michael Comeau (Nelson Franklin), who, as both Scott and the film itself note, "knows everyone." Comeau is absolutely everywhere, from the party where Scott first meets Ramona to Gideon's club during Scott and Gideon's final battle, and no matter where he is, he can be heard in the background making some sort of obnoxious comment.
Comeau is the perfect role for Franklin, who tends to pop up in television and film projects as a utilitarian comedic actor. On the big screen, Franklin has shown up in everything from 2009's I Love You, Man to the 2012 Academy Award winner Argo and 2019's Captain Marvel, the last of which is led by Scott Pilgrim's own Brie Larson. Franklin has also appeared in recurring roles on some of the best comedies of the last several years, including The Office, Veep, New Girl, and black-ish, and was a part of the main cast on shows such as The Millers and Abby's.
Satya Bhabha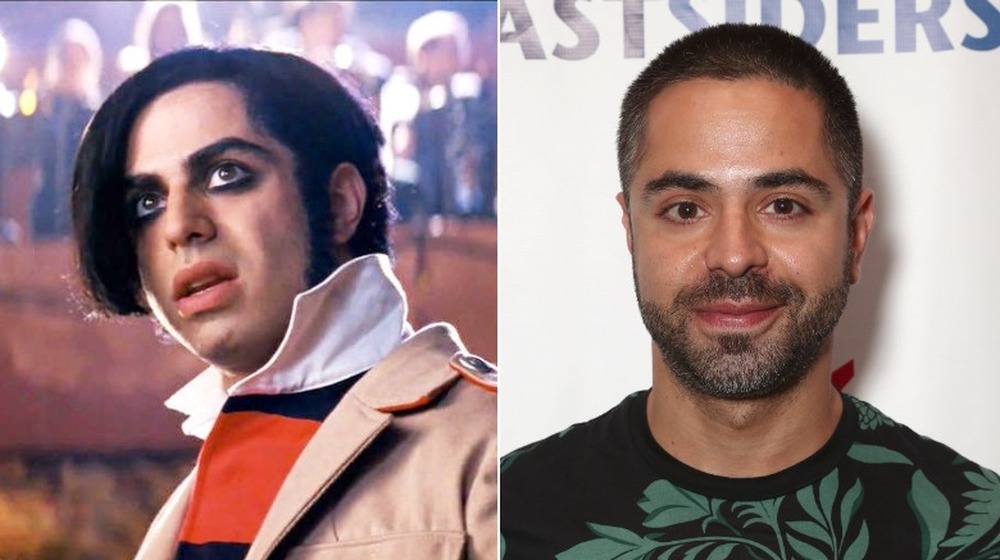 Todd Williamson/Getty Images
Before Scott even learns about Ramona's seven evil exes, he attends a Battle of the Bands with Sex Bob-omb — with both Ramona and Knives in the audience — and finds himself in a very different kind of battle when Ramona's first ex, Matthew Patel (Satya Bhabha), shows up to perform a Bollywood-style song and dance number about fighting Scott. Scott makes pretty quick work of Matthew, but as a result of the fight, Ramona is forced to explain the situation at hand.
The British-born Bhabha appeared in the leading role in 2012's Midnight's Children, based on the Salman Rushie novel of the same name, and followed that up with recurring roles in comedies like New Girl (alongside his fellow Scott Pilgrim supporting player Nelson Franklin) and Eastsiders. More recently, from 2017 to 2018, Bhabha played the recurring role of Habib in Netflix's original series Sense8, appearing for five episodes throughout its second season.
Erik Knudsen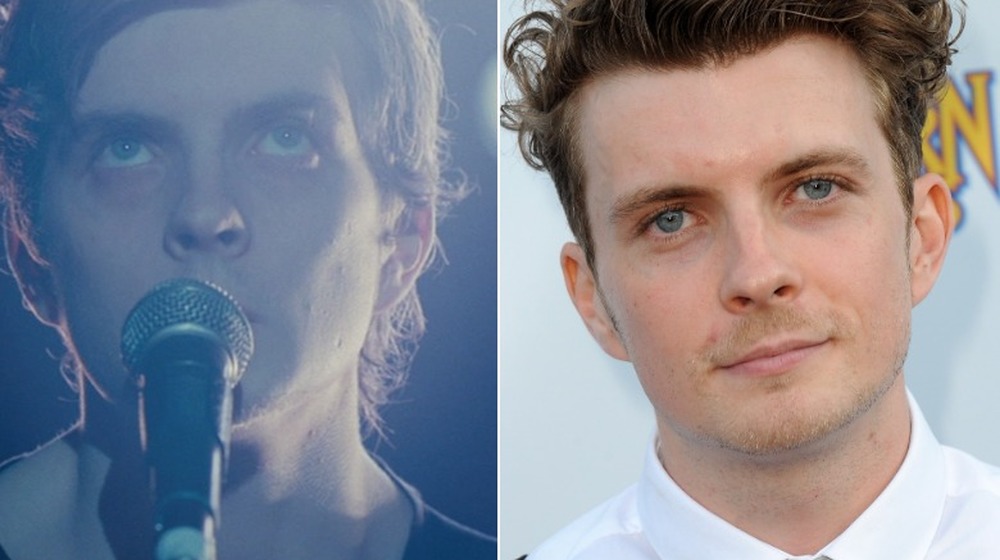 Albert L. Ortega/Getty Images
Early on in Scott Pilgrim vs. the World, Sex Bob-omb faces off against competitors in a Battle of the Bands; unfortunately for rival band Crash and the Boys, Matthew Patel's arrival signals their doom. Led by Crash (Erik Knudsen) and armed with their very own "girl drummer" — much to Kim's chagrin — the band launches into their hits, which include "I Am So Sad, So Very, Very Sad" and "We Hate You, Please Die," but the band ends up completely incinerated after they get hit with one of Matthew's errant fireballs. As a result, Sex Bob-omb wins the competition by default.
A year after Scott Pilgrim, Knudsen showed up in the 2011 horror sequel Scream 4, and shortly after that, he appeared in two 2012 episodes of the Canadian hit Degrassi: The Next Generation. These days, Knudsen is probably best known for his recurring and leading roles in shows like the dystopian Jericho, the science fiction series Continuum, and the 2017 adaptation of Stephen King's The Mist.
Thomas Jane & Clifton Collins Jr.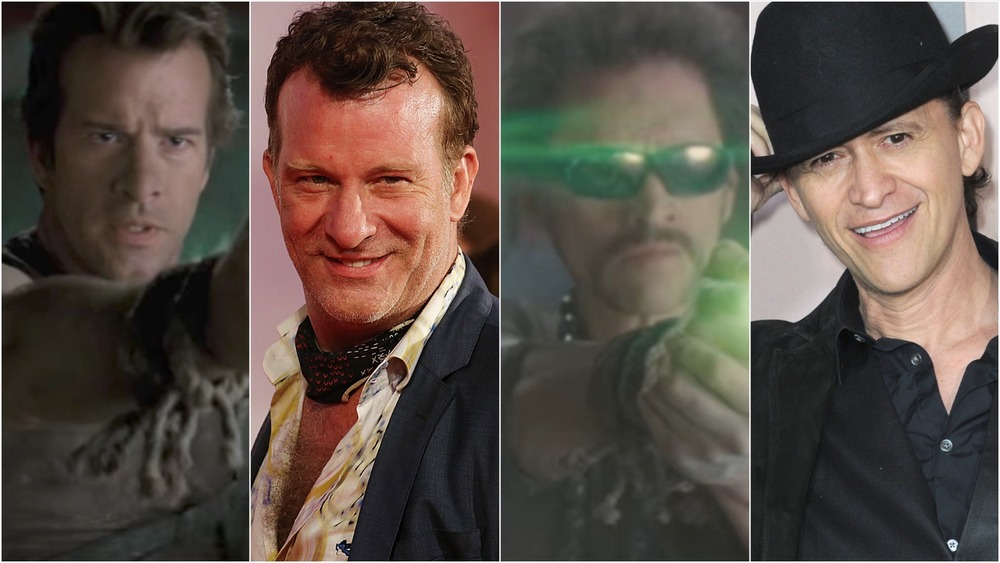 Elisabetta Villa/Getty Images, Albert L. Ortega/Getty Images
Though it seems as if Todd Ingram's vegan lifestyle will overpower Scott completely during their fight over Ramona, Scott ultimately defeats his rival with an unlikely weapon: coffee with a splash of milk. Almost immediately, the Vegan Police (played by Thomas Jane and Clifton Collins Jr.) show up to investigate, and as it turns out, Todd has been transgressing a lot lately, enjoying everything from gelato to chicken parmesan. After the Vegan Police vaporize Todd for his crimes, they saunter off, high-fiving exuberantly.
If you're a fan of HBO's original programming, you might remember Jane from his series Hung, which aired from 2009 to 2011, and if you're into science fiction, you've probably seen him recently in a leading role on Syfy's The Expanse. As for Collins Jr., he showed up in 2019's Once Upon a Time... in Hollywood and the Veronica Mars continuation that same year, and Westworld fans will recognize him as Lawrence, or "El Lazo."
Ben Lewis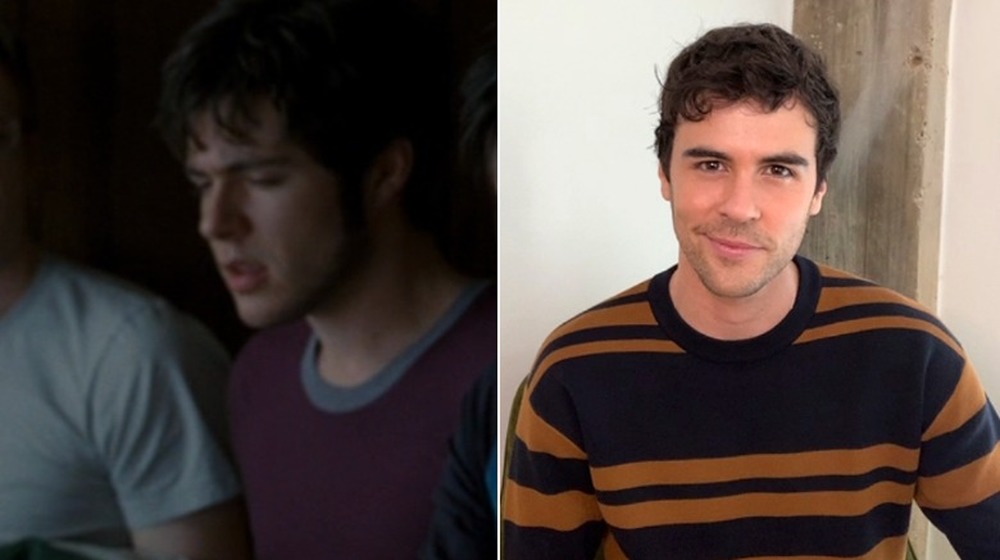 Vivien Killilea/Getty Images
Wallace makes plenty of conquests during Scott Pilgrim vs. the World, and as it happens, one of them actually shares a name with the movie's protagonist. Since Wallace and the main Scott, share a bed, Other Scott (Ben Lewis) ends up bonding with his counterpart, privy to the personal details of his life and pursuit of Ramona.
Like his Scott Pilgrim co-star Erik Knudsen, Lewis also appeared on Degrassi: The Next Generation in a recurring role as the abusive and difficult Bobby Beckonridge. After that, the actor picked up roles in television shows like Designated Survivor, The Handmaid's Tale, and Suits, as well as a recurring role on Arrow as William Clayton. From there, Lewis booked small roles in high-profile films like 2020's The High Note alongside Dakota Johnson and Tracee Ellis Ross, and as a proud member of the LGBTQ+ community — who has called out big studios for their lack of inclusivity — he starred in the LGBTQ+ Lifetime Christmas film The Christmas Setup with his husband Blake Lee and fellow Scott Pilgrim alum Ellen Wong.
John Patrick Amedori & Joe Dinicol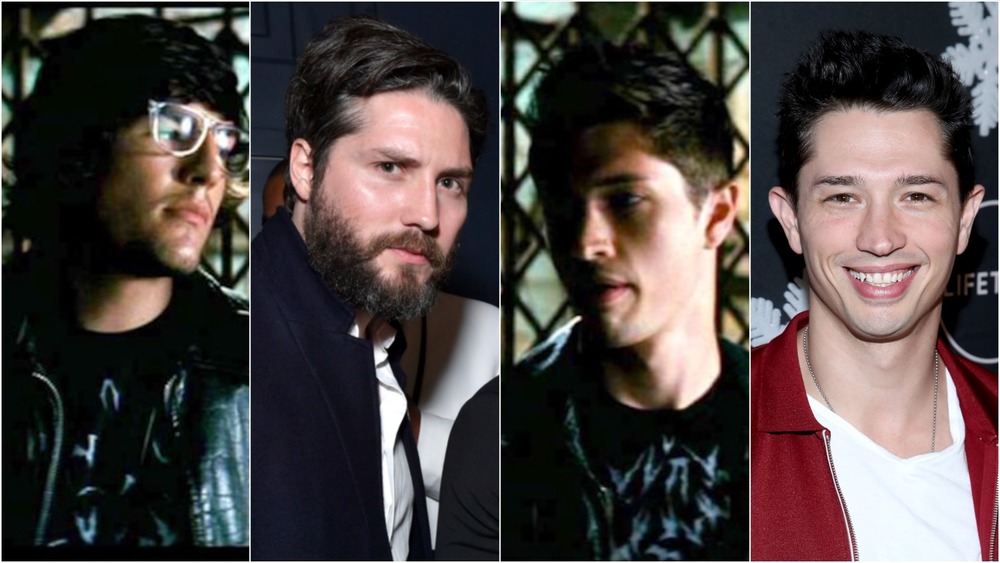 Emma Mcintyre/Getty Images, Randy Shropshire/Getty Images
As Scott approaches Gideon's new venue, the Chaos Theater, to fight Ramona's final evil ex for her heart, he comes across an apparent obstacle: the place seems pretty closely guarded at first glance. However, when Scott actually interacts with the security guards — played by John Patrick Amedori and Joe Dinicol — anything from the word "whatever" to just a grunt gets him into the theater, and when Scott revisits the boss battle, he vanquishes the guards entirely, leaving piles of coins in his wake.
Amedori and Dinicol play pretty small roles, but you've definitely seen them in other projects. Amedori has been in several huge television shows, including in a recurring role on the hit teen soap Gossip Girl as one of Serena van der Woodsen's (Blake Lively) love interests as well as single-episode stints on shows such as House and Law & Order: Special Victims Unit. In 2017, Amedori scored a leading role on Netflix's Dear White People. As for Dinicol, like so many other Scott Pilgrim performers, he's known for a role on Arrow — in his case, as Rory Regan, or Ragman — as well as appearances on shows like Grey's Anatomy, Blindspot, and Halt & Catch Fire.