How Hughie From The Boys Should Really Look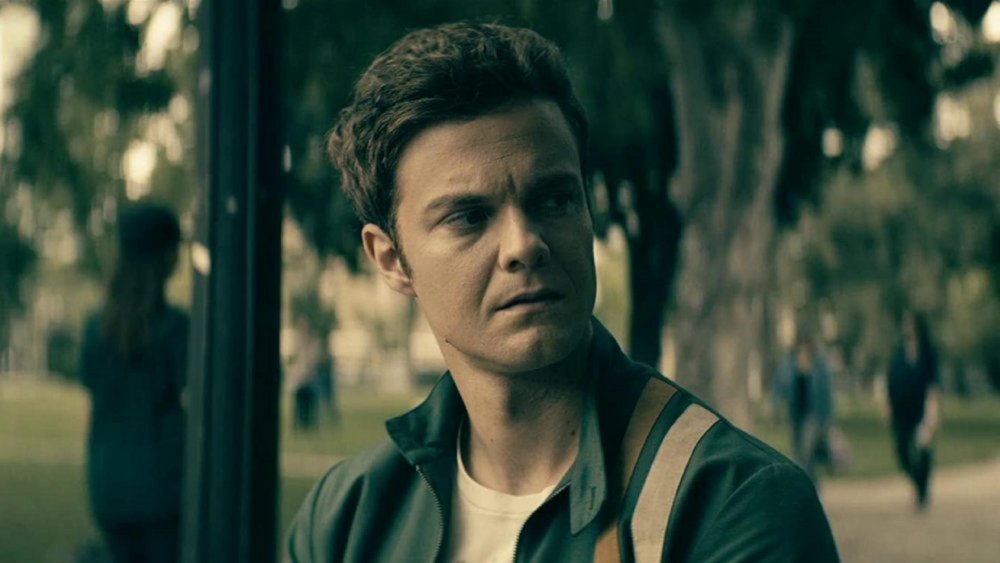 Amazon Studios
Jack Quaid does such a wonderful job of bringing Hughie Campbell to life on The Boys that it's hard to imagine anyone else in the role. The 28-year-old actor perfectly captures Hughie's naïveté and determination to keep up with the far more ruthless Butcher and his Boys, but in terms of looks, Quaid isn't a perfect match for the wee Hughie in Garth Ennis' comics. That honor goes to another actor: Star Trek and Shaun of the Dead star Simon Pegg.
Fans of The Boys will remember that Pegg makes several small appearances in season 1 as Hughie's dad. What you might not know is that the casting choice wasn't just about incorporating an actor known for his geek cred into the cast. Pegg's casting was actually a nod to the comic book series, where his likeness was used by artist Darick Robertson to form the basis for Hughie's look.
Unfortunately, by the time The Boys was adapted into a TV show, Pegg had aged out of the role. Hughie's age plays an important role in making the character who he is — an older Hughie likely wouldn't be convincing as Butcher's "canary in the coal mine," as Mother's Milk calls him in season 2, for instance. Despite Pegg no longer being age-appropriate for the role, his connection to the comics is just too good to be ignored, which led to him playing another Campbell man, Hughie's Remington Steele loving dad.
How did Simon Pegg end up being the inspiration for Hughie in The Boys comics?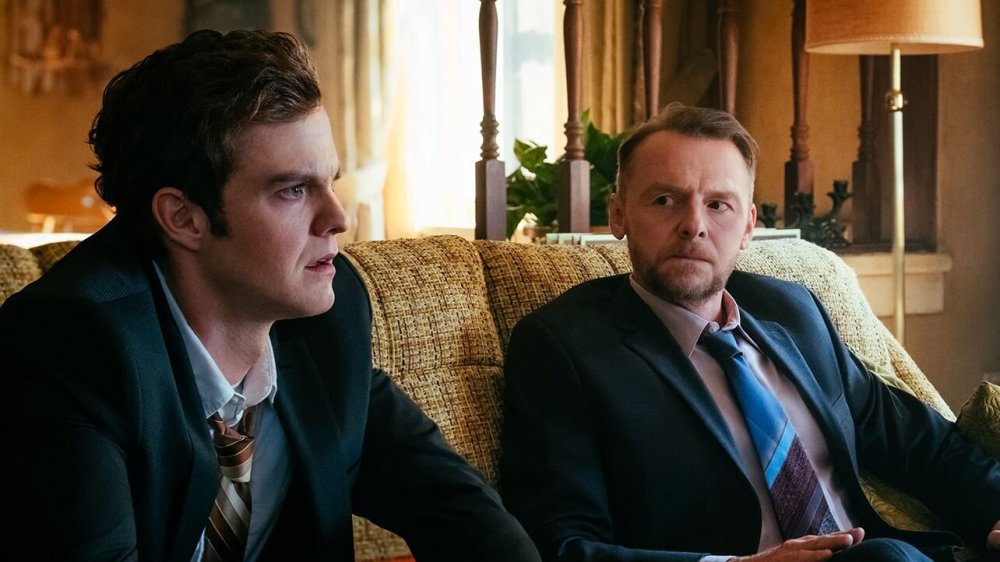 Amazon Studios
Pegg can thank his innocent, boyish charms for landing his mug in the pages of the comics. The character is actually based on an old friend of Ennis', but when it came time to actually draw Hughie, Robertson initially struggled to capture the balance of determined innocence that the writer described. Then he saw Pegg in the iconic British comedy Spaced, and wee Hughie's look was born.
"Garth emphasized that it was important to capture an innocence but tough determination in Hughie," Robertson told ComicVine. "Two things that seemed to contradict each other and somehow in early sketches he kept looking too old. When I saw Simon Pegg in Spaced I thought he captured that balance perfectly,and Shaun nailed that home."
As a result, Pegg is a dead ringer for Hughie. From the character's close-cropped hair to his average height and expressive face, the Hughie of the comics is instantly recognizable as the famed British actor. By contrast, Quaid is tall and lanky, but much like Pegg, his face exudes a youthful innocence that makes him a great fit for the character, even if he doesn't match up with the comic book depiction of Hughie.
Simon Pegg's role on The Boys is a perfect homage to the Hughie of the comics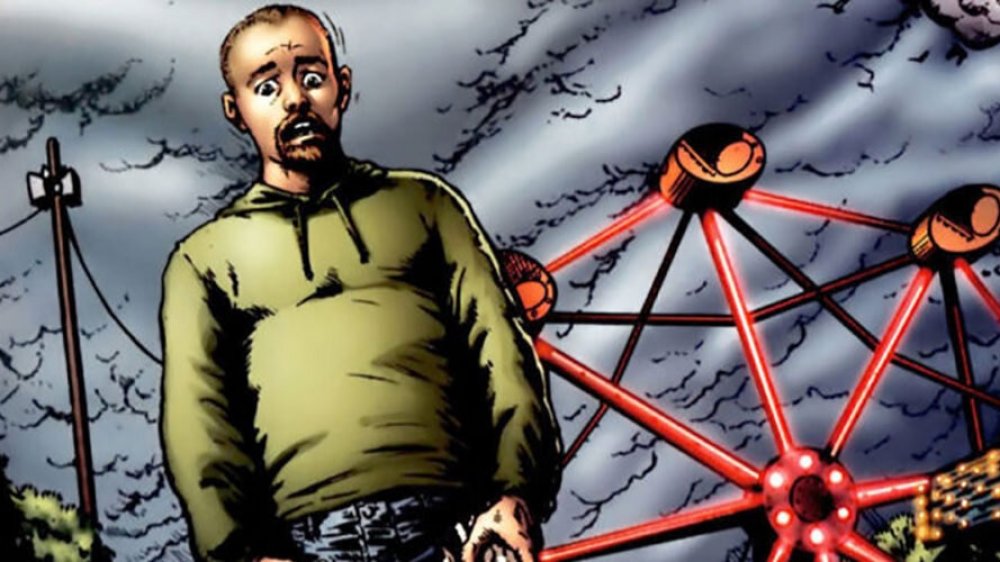 Darick Robertson/Dynamite Entertainment
Even though Pegg was too old to play Hughie by the time The Boys finally made it to the small screen, it would have been weird not to have him play some role in the series. After all, it's not every day that a comic book character is modeled after a real person. As such, The Boys showrunner Eric Kripke didn't hesitate to reach out to Pegg about playing the small, but meaningful role of Hughie's dad. In an interview with Business Insider, Kripke shared that he had discovered multiple interviews where Pegg himself floated the idea that he should play Hughie's dad if an adaptation was ever made, and the showrunner was hopeful that the actor would be willing to run with his own idea now that The Boys TV show was actually happening.
"My casting director reached out to his representatives and said, 'The Boys has been greenlit. I don't know if Simon was serious about playing Hughie's dad, but if he wants the role, it's his,'" Kripke said. "And to his incredible credit, he jumped at it."
Interestingly, Hughie's father isn't a character from the comics, but within the world of the show, he serves as a cautionary tale of what might happen to Hughie if he doesn't pursue justice for his girlfriend, Robin, after A-Train runs through her. "The show begins with this terrible tragedy that happens to Hugie and he has two choices; he can stay on the sofa with Dad like every Campbell man has in the past, or he can actually change his life," Pegg explained in a 2018 interview with ScreenRant. "And so, as a sort of visual representation of Hughie's possible destiny, the Dad works really well as a character."
While his primary purpose may be to serve as a sad look at what Hughie's future could be, for comic book fans, Hughie's dad is also a reminder of what The Boys might have looked like had it made it to the air a good decade earlier when it still would have made sense for Pegg to play the lead role.