The Eye-Opening Bob Ross Documentary Netflix Fans Can't Stop Watching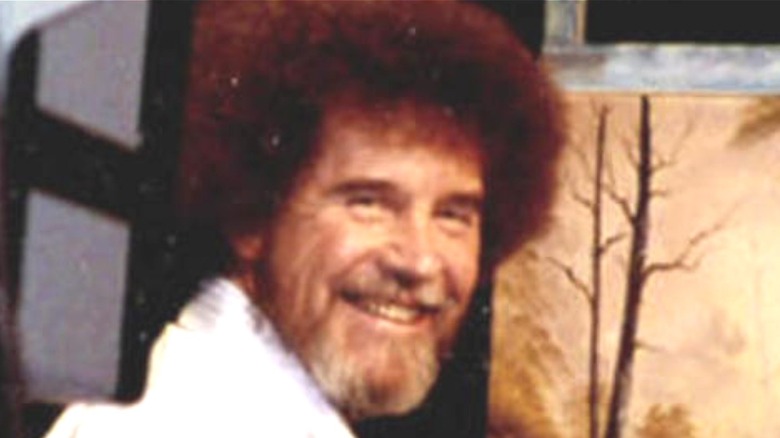 Netflix
Bob Ross is arguably one of the most popular artists of the modern era. Known for his calm disposition, beautiful nature portraits, and overall easygoing approach to creating art, Ross grew in popularity even following his death, as his kind quotes and iconic hairdo have been shared across the internet countless times. He originally became known for his instructional television series "The Joy of Painting," where he was compared to Fred Rogers for their similar gentle voices.
Although a documentary about Ross titled "Bob Ross: The Happy Painter" was released in 2011, Netflix recently debuted its own original documentary featuring the beloved artist — this time, focused more on his personal life and the business side of his empire following his death in 1995. "Bob Ross: Happy Accidents, Betrayal & Greed" paints a much more somber picture of the handling of Ross' estate after his passing, and it has so many several eye-opening revelations that fans can't stop watching.
The dark side of The Joy of Painting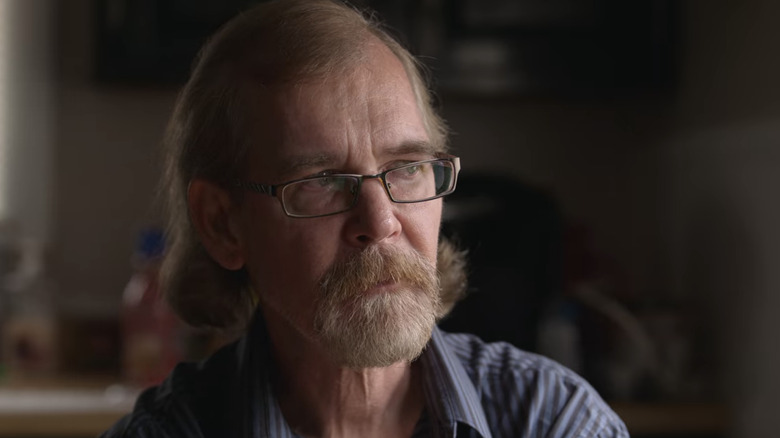 Netflix
"Bob Ross: Happy Accidents, Betrayal & Greed" tells the little-known story of the business side of Ross' life, and explores the legal battles over his legacy that started after he died. "The man who famously said that there were no mistakes – just happy accidents – has brought sheer delight to the world for decades," the official Netflix synopsis reveals. "Beyond the iconic hair, soothing voice and nostalgic paintings lies a mystery that many have yet to discover."
Fans are enraged and understandably upset after watching the eye-opening documentary since the greed and scandal surrounding "The Joy of Painting" has been revealed for the first time. One Twitter user named @kalapotatoart wrote, "Watching the Bob Ross documentary on Netflix and I already want to fight," which was echoed by tons of other viewers. Another user with the handle @shhweeney tweeted that they "cried several times and hate capitalists more than ever!"
A Twitter user named @ThomasALX also shared their heartbreaking response to the film, writing, "New #BobRoss documentary on #Netflix...so terrible to see the spirit of the man and what he stood for tarnished by pure and utter greed."
"Bob Ross: Happy Accidents, Betrayal & Greed" is now streaming on Netflix, but be warned — it's an emotional rollercoaster.