Ewan McGregor Still Wants To Make An Obi-Wan Spinoff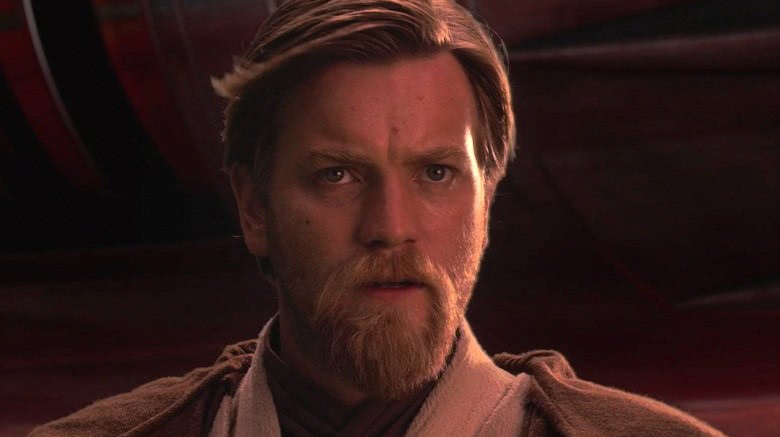 The next Star Wars standalone movie could be announced as early as this summer, and Ewan McGregor already knows what he wants it to be. The actor, who played Obi-Wan Kenobi in the three Star Wars prequel movies, said that he wants a spinoff surrounding his character.
"There's no official offer, and I haven't met with them about it or anything," McGregor told Entertainment Weekly, shooting down some fan rumors that an Obi-Wan spinoff is already set in stone. "But I've always said that I'd be happy to do it if they wanted to do it. It would be a good segue between the last episode of the prequels and the new episodes. I think they've got films to make until the 2020s, so I don't think it's going to be happen soon if it happens at all."
McGregor is close on his 2020s estimate, with Lucasfilm already penciling The Last Jedi in for 2017, the untitled young Han Solo anthology film for 2018, and Episode IX in for 2019. However, after that, the slate is clear and, according to president Kathleen Kennedy, the company is still throwing around ideas of what to do next. "We spend a lot of time talking, debating, watching, looking at what connects with ourselves, with the audience, all of that is a part of our decision-making," she said. "We're asking those questions right now. We'll make a decision soon."
This isn't the first time McGregor has said he wants to see Obi-Wan spinoffs, with the actor saying last year that he's "always thought there was a story to tell" between his last portrayal of Obi-Wan and Alec Guinness' first.
Rumor has it that Obi-Wan may also make an appearance in the next two Skywalker saga films, although there's no evidence that McGregor has filmed anything for The Last Jedi yet. Still, Lucasfilm is notoriously good at keeping secrets, so it's entirely possible that we could see a surprise Obi-Wan pop up somewhere (like the one you may or may not have noticed in The Force Awakens).
Either way, with Kennedy saying that the announcement of the next Star Wars spinoff could come as early as this summer, it's good to hear that McGregor is throwing his name in the mix for the studio's next project.