Star Wars Reportedly 'Not Done' With Obi-Wan Kenobi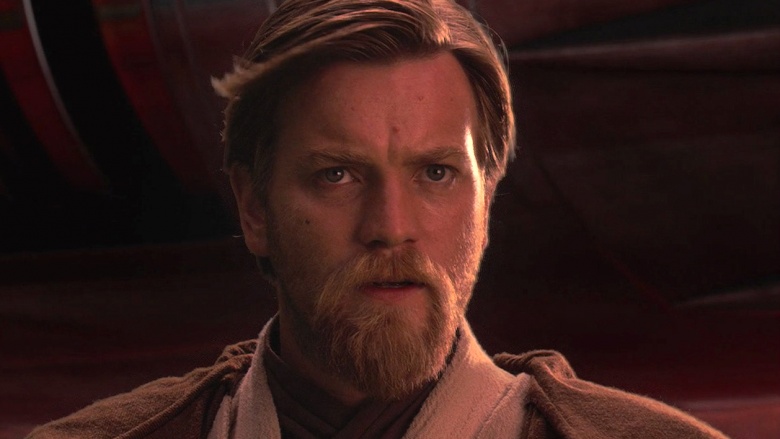 With all the Star Wars spin-offs and standalone flicks currently about to premiere (Rogue One: A Star Wars Story) or in the works (the untitled Han Solo prequel), it begs the question: why no love for Obi-Wan Kenobi? (You might have missed his part in The Force Awakens.)
After all, even Ewan McGregor has been asking for a trilogy that would focus on the lost years of the Jedi Knight between Episode III: Revenge of the Sith and Episode IV: A New Hope. (Of course, Alec Guinness played the older Obi-Wan in the latter.)
But there might be a good reason we haven't heard much in the way of Obi-Wan news. Entertainment Weekly reporter Anthony Breznican told Rebel Force Radio (via StarWarsNewsNet) that Lucasfilm has plans for Obi-Wan to show up in the next two Skywalker saga films. "I have heard rumors that the one reason they haven't moved sooner on Obi-Wan is that they're not done with Obi-Wan quite yet... in the Saga films," Breznican said. "So I wouldn't be surprised to see an Obi-Wan thing happen beyond Episode IX."
Obviously, this is far from official confirmation. And if McGregor were to appear in the next two movies, he'd have to do so in flashbacks or as a spirit–which, of course, does happen in the Star Wars universe. But if it opens the door for an Obi-Wan spin-off, we're definitely down.
Meanwhile, McGregor is all over some of the best Star Wars bloopers you've never seen.