Here's Where You Can Watch Spider-Man: Homecoming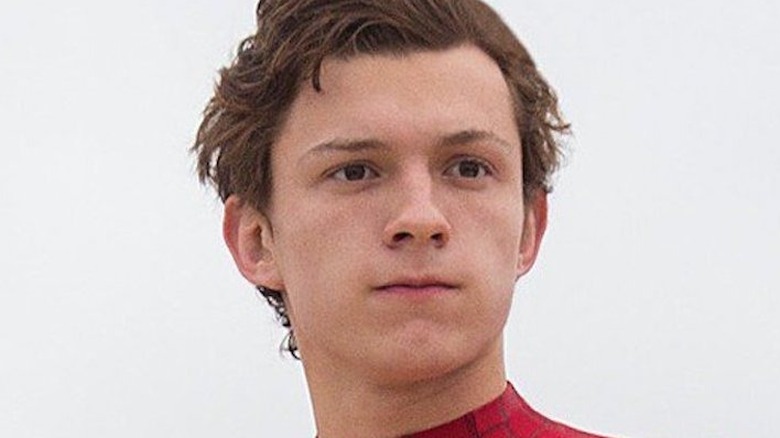 Marvel Studios/Disney
It feels like decades have passed since Tom Holland made his MCU debut as Peter Parker (aka Spider-Man) in "Captain America: Civil War," but in reality, it's only been about five years. Since the 2016 release of "Civil War," Holland has been an MCU regular, appearing as your friendly neighborhood Spider-Man in 2018's "Avengers: Infinity War," and 2019's "Avengers: Endgame" as well as two standalone "Spider-Man" movies in 2017's "Homecoming" and 2019's "Far From Home."
During his "Spider-Man" tenure, Holland has risen from relative unknown to a full-blown movie star. Assuming Marvel and Sony re-up his contract after this year's multiverse-hopping trilogy-capper "Spider-Man: No Way Home," Holland is likely to become the face of the MCU for years to come. It's hard to imagine that won't happen as the young actor has already proven one of the best-loved big-screen Spider-Men to date, and with the recent release of the "No Way Home" trailer, excitement for the new Spidey flick is already at fever pitch.
Though only a few years have passed, it's certainly been a long road to "No Way Home" for the current Spider-Man, with Peter and his crew enduring dramatic twists and turns aplenty throughout the first two movies, which many fans will no doubt want to revisit ahead of the new film's release. Unfortunately, it might be a little harder to get eyes on "Spider-Man: Homecoming" than you may think. 
Updated December 8, 2021: This article has been updated to reflect new streaming availability for "Spider-Man: Homecoming."
If you want to stream Spider-Man: Homecoming, you'll have to pay up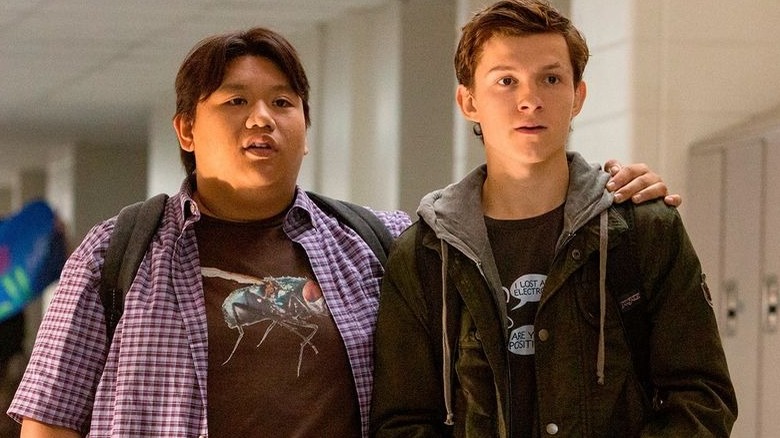 Marvel Studios/Disney
First, the bad news: "Spider-Man: Homecoming" is not currently available to stream on Disney+, which plays host to the vast majority of the Marvel Cinematic Universe. If you're wondering why the MCU's first "Spider-Man" movie has yet to join its super-powered brethren on Disney+, it's got to do with all those sticky entanglements with Sony Pictures, the studio that actually still owns the film and TV rights to the character.
Now for the good news: After settling the major part of those rights issues a few years back, it seems Sony and Marvel have sorted out the streaming rights to the first two Tom Holland-starring Spidey flicks (per Polygon). As such, it's now just a matter of time until "Spider-Man: Homecoming" makes its Disney+ debut. Unfortunately, there's been no official word on when that will happen, though one would have to assume Disney+ bosses want both "Homecoming" and "Far From Home" streaming before "No Way Home" hits theaters. 
Of course, you'll be happy to know you still have viable options to watch the movie today; it's available to rent through most VOD platforms for under $5. Likewise, you can buy a digital copy from those same platforms for about $15. And just FYI — Amazon is currently packaging "Homecoming" with "Spider-Man: Far From Home" for $25, which is a pretty sweet deal for two endlessly re-watchable superhero hits.