Letitia Wright Injured On The Set Of Black Panther: Wakanda Forever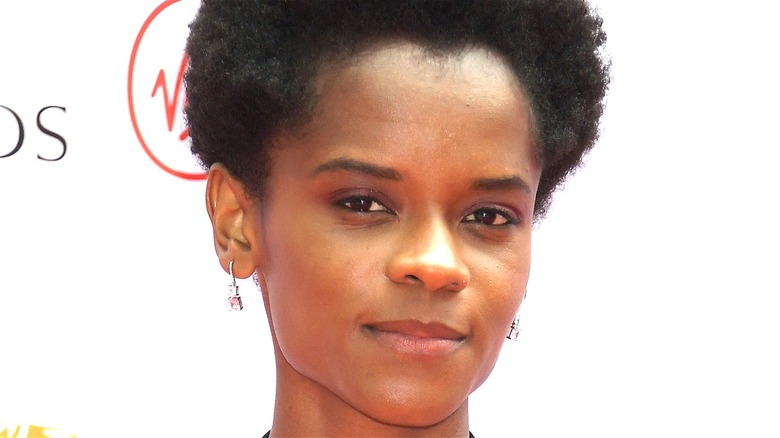 David M. Benett/Dave Benett/Getty Images
As the MCU kicks itself back into the high gear, fans are obsessing over sequels to enormous successes within the ongoing franchise. People are picking apart every second of the new "Spider-Man: No Way Home" first trailer for secrets, and by proxy, "Doctor Strange and the Multiverse of Madness" is also getting tons of attention as it seems set to bring much of the stories both "WandaVision" and "Loki" set up on the small screen to the big one.
However, unquestionably, the MCU film people are most anxious about is "Black Panther: Wakanda Forever" — and quite right, too. Since the tragic death of star Chadwick Boseman in August 2020, fans of both the performer and his work as T'Challa in "Black Panther" have hoped that both he and the story he helped tell will continue to be done justice without his presence.
There are struggles figuring out Black Panther's future. We know Boseman was able to record multiple episodes as T'Challa for the Disney+ series "What If...?" but we don't yet know how "Black Panther: Wakanda Forever" will carry the baton forward from there. We'd already heard from star Angela Bassett (who played Ramonda in the first film) that the sequel script has gone through many rewrites to get things right.
However, as production has gotten underway, filming hit a snag after an on-set accident involving Letitia Wright, who plays T'Challa's younger sister (and potential new Black Panther) Shuri.
Letitia Wright is okay and filming should not be delayed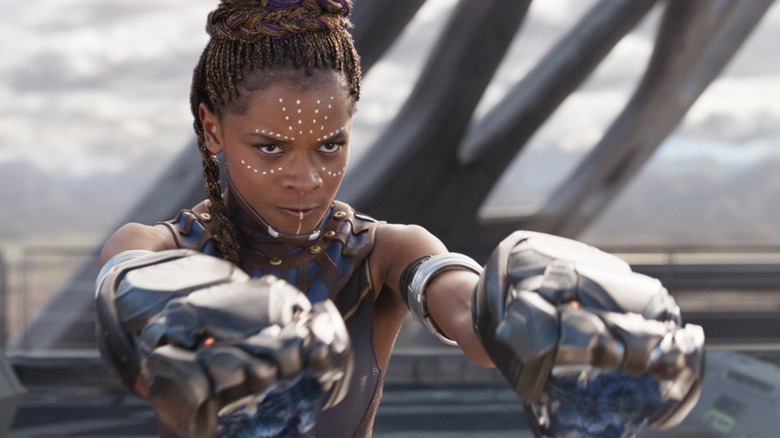 Marvel Studios
While primary filming on "Black Panther: Wakanda Forever" is occurring in Atlanta, Georgia, Letitia Wright was working during an overnight shoot in Boston where, according to a report from Deadline, there was an accident involving Wright and a stunt rig.
A spokesperson is already in front of the incident. "Letitia Wright sustained minor injuries today while filming a stunt for Black Panther: Wakanda Forever. She is currently receiving care in a local hospital and is expected to be released soon," the spokesperson revealed.
Our understanding at this time is that this is not a serious accident, filming should not be impacted by it, and, most importantly, Wright is going to be okay.
"Black Panther: Wakanda Forever" reunites cast members Angela Bassett, Danai Gurira, Daniel Kaluuya, Lupita Nyong'o, Winston Duke, and more while also adding new cast members like Dominique Throne as Riri Williams and Michael Coel.
"Black Panther: Wakanda Forever" is currently slated to debut in theaters on July 8, 2022.