One Last Last Heist - What We Know So Far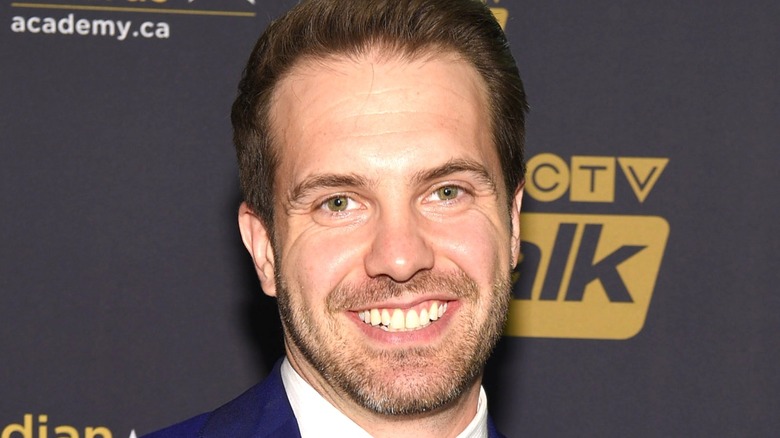 George Pimentel/Getty Images
There are many ways to cure a broken heart. Some people isolate themselves and sit in sorrow. Others go to parties or clubs, hoping that fun will distract them. Other people simply seek out a new partner. Whatever one's preferred method of healing from a breakup, people usually don't immediately throw themselves into a life of crime just to get over it. That is, unless you're the protagonist of "One Last Last Heist."
As the name implies, robbery is the name of the game in "One Last Last Heist." However, the players of this game aren't in it just to win: They're in it to mend a broken heart in Sony Pictures' recently announced upcoming comedy series. Based on the award-winning short film of the same name directed by Darrin Rose, "One Last Last Heist" aims to put a humorous spin on the heist film genre, according to Deadline.
With much still unknown about the series' release date, cast, and plot, here is what we know so far about "One Last Last Heist."
When will One Last Last Heist be released?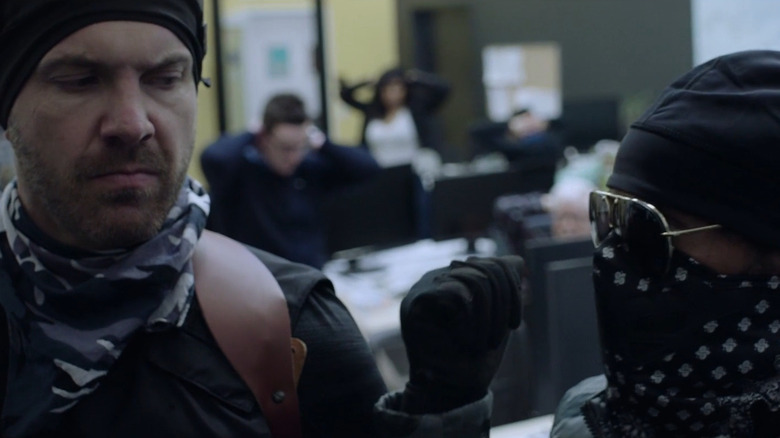 Any Other Name Productions
Unfortunately, Sony has not announced when "One Last Last Heist" is set to debut. However, we can expect that it will take reasonably less than the time it takes to make a film. The larger issue is that, even with that expectation, we can't know how far into the future a release date might be without knowing how deep the studio is into the series' production. At this point, we don't know much more than that the project exists, having only been announced on August 24.
If all goes as planned, people could be seeing "One Last Last Heist" by the end of 2022, but that's a rough estimate at best. The ultimate onus of deciding when the series will be released lies with Sony. Unfortunately, that means that people will have to wait for its word before getting too excited for this debut.
Who is in the cast for One Last Last Heist?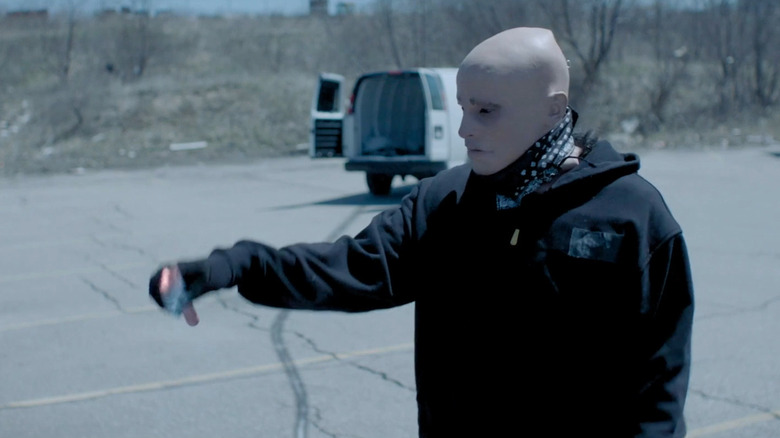 Any Other Name Productions
In terms of the actors who'll be in "One Last Last Heist," it is likely that Sony has not yet completed casting all of the available roles. So far, the company has announced no names associated with the project aside from Darrin Rose (who is also the writer) and his co-executive producers Mike Royce ("One Day at a Time"), Jay Froberg ("The Reunited States"), and Gavin Levinson ("Atomic Blonde"). However, with the possible notable exception of Rose — who starred in the original short — all of these individuals will serve roles behind the camera.
Until Sony finishes its casting process (if they haven't already), expectant viewers will have to patiently wait for any announcements. In that time, speculation as to who might appear in such a series is the best thing they're going to get. Thankfully, that speculation will be less difficult, given that the original short has already laid out several characters and roles to be filled by a fan's imagination.
What is the plot of One Last Last Heist?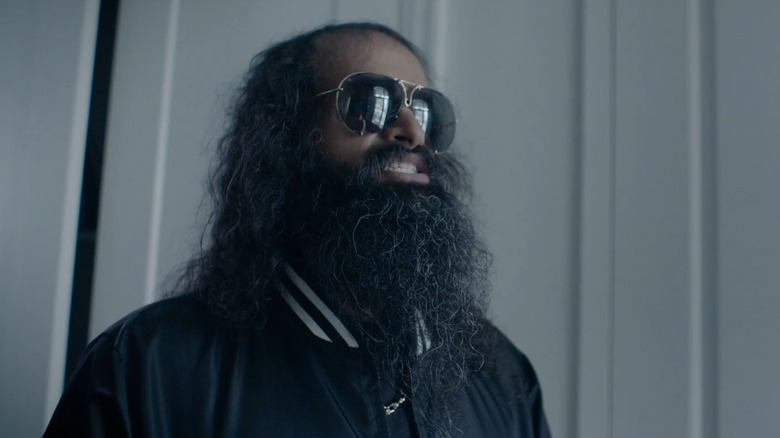 Any Other Name Productions
While we don't know much about Sony's take on "One Last Last Heist," we do know plenty about the original short film. And, to said short's credit, it seems as if Sony is going to stick somewhat closely to the source material with this adaptation. After all, the studio did pick up Darrin Rose to act as writer and executive producer.
The original short focuses on a group of ex-bank robbers who embark on a heist after one of their friends experiences a particularly rough breakup. What the unsuspecting friend doesn't know, however, is that the heist is also actually a meet-cute, a situation orchestrated by his comrades in order to set him up with another girl. This complicates the situation, to say the least. On top of getting the money and getting out, our heroes also have to contend with the awkwardness of a first date.
At the same time, the group endeavors to rise up the ranks of the criminal world. Rose described it as being "about how hard it is for small business to get ahead in America, and how that's particularly true if your small business is armed robbery." With their reputation, their money, and their romantic engagements on the line, only time will tell if this band of ne'er-do-wells will succeed in their criminal endeavors.