Why One Day At A Time Was Just Canceled Yet Again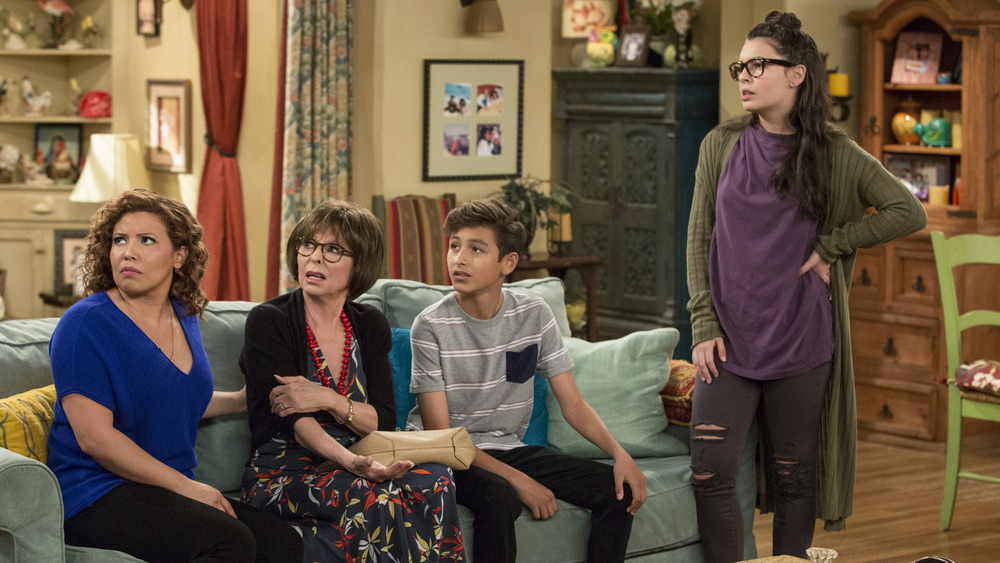 Pop TV
One Day at a Time has had quite a tough time the past couple years. The show, a reimagining of the classic sitcom of the same name from the 1970s, focuses on a modern Hispanic family living in Los Angeles. The first season premiered on Netflix in January 2017, with two more to follow. One Day at a Time earned critical acclaim from the get go, with many praising Rita Moreno and Justina Machado's performances as well as the show's representation of an everyday Cuban-American family. The show currently stands at an enviable 99-percent rating on Rotten Tomatoes, with each of the four seasons getting a 100-percent rating except for the first, which got 97 percent. Not bad, that's for sure. 
However, as seems to often be the case with Netflix, all that is good must come to an abrupt end: The streamer canceled One Day at a Time in March 2019. Fans of the show were devastated, starting a campaign called #SaveODAAT and urging another network to pick it up — and it worked. Soon after Netflix axed the series, Pop TV announced that it was picking up One Day at a Time (via Vulture). The fourth season began airing in March 2020, but production had to be cut short because of the coronavirus, with a total of six episodes — plus an animated special — finished and released. 
Sadly, One Day at a Time's second chance was short-lived. As reported by Deadline, Pop TV has now canceled the series, leaving it to search for a third network to continue on.
Pop TV canceled One Day at a Time after just one season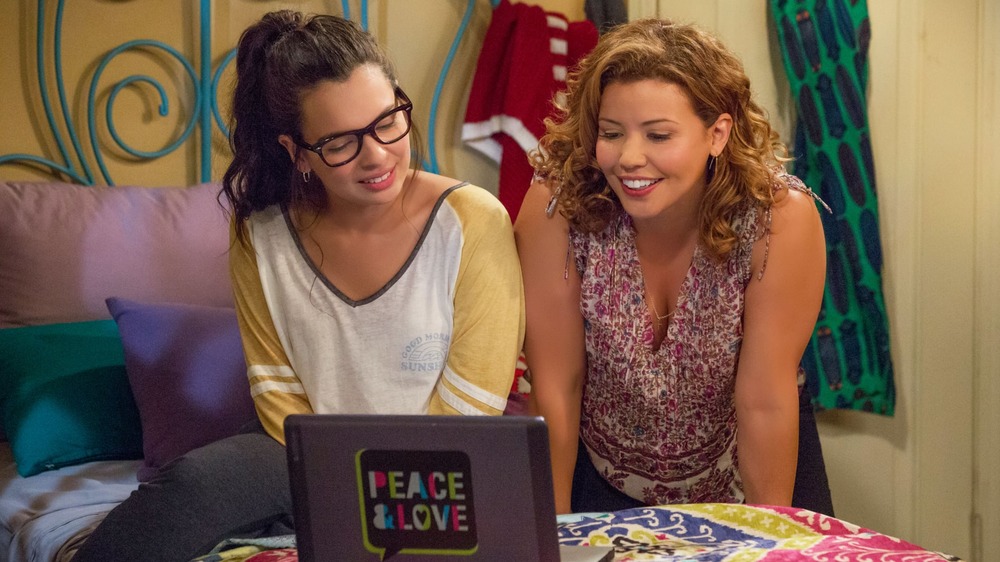 Pop TV
Given the special circumstances that have challenged film and television productions this year, it's likely that Pop TV's decision was made for economic reasons, as the same thing has been happening at other networks and steamers. Along with that, the channel's parent company, ViacomCBS, has been doing a lot of shuffling around and changing focus. Additionally, the newest season of One Day at a Time garnered modest ratings when it aired on both Pop TV and CBS's sitcom-centered network TV Land, but it actually did better on the latter rather than on the network that saved it from total doom after Netflix let it go. Everything considered, it seems most plausible that Pop TV felt One Day at a Time was no longer a smart investment, and that it might do better on another network.
This is now the second cancellation One Day at a Time has gone through, but the show's producers at Sony Pictures TV have stated that they intend to shop the series around to find it a new home. 
Co-showrunners Gloria Calderón Kellett and Mike Royce have both made statements in response to the announcement on their social media accounts, with Calderón Kellett saying, "I'm not sad just yet, y'all. We still have some hope for new homes." When Royce commented on the cancellation, he noted that "much has changed at Viacom in the last year," and that they are "still trying for season 5."
While devoted fans of the show helped save it once before, 2020 is arguably a very different landscape for television, so we'll just have to wait and see if One Day at a Time will score another season on a new network.