The Cringe Comedy Hidden Gem You Can Binge On Hulu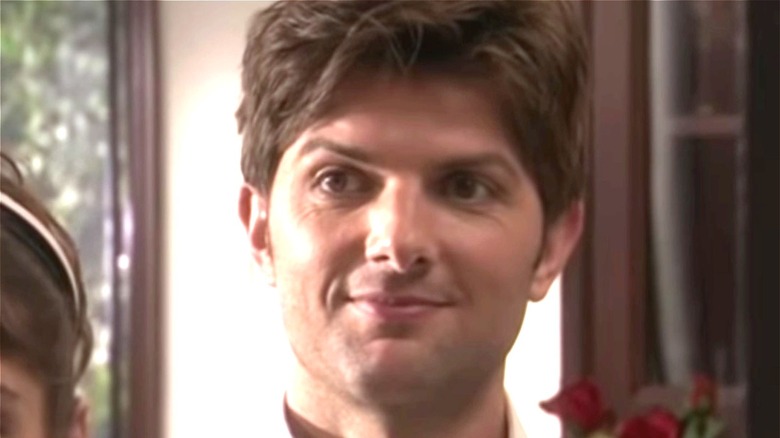 STARZ
With new streaming services popping up every few months, it can be hard to keep track of all the offerings available at the click of a button on the remote. It's curious how the more choices we have, the harder it seems to be able to find a new show to get into or pick a film to watch for a movie night. And after playing the scrolling game for so long, we are guilty of going back to old reliables like "Friends" or "The Office" to watch for the 15th time. 
And so many streaming services are pumping out their own series left and right. Sometimes, they can be guilty of relying on overplayed tropes and storylines that can get boring. So if you're stuck on what series you should watch next, the best hidden gems sometimes end up being forgotten shows from the past that have made their way onto streaming platforms. 
"Party Down" from STARZ is a must-binge on Hulu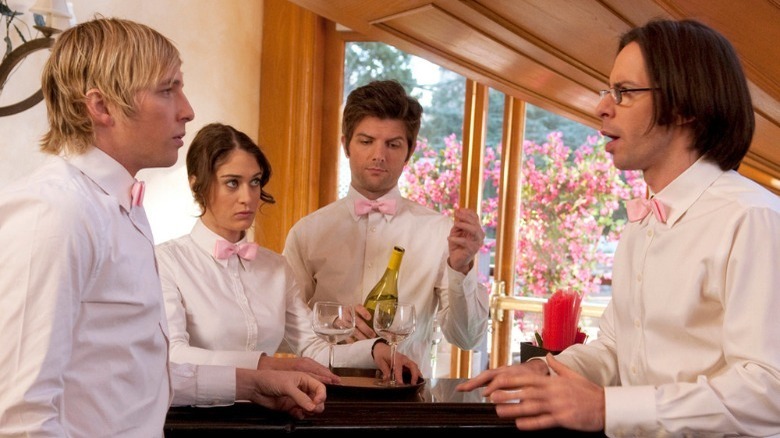 STARZ
If you're in the mood for a comedy show that will have you laughing out loud, look no further than STARZ series "Party Down," now streaming on Hulu. The sitcom aired on the network in 2009 and 2010. The series followed six Hollywood hopefuls who work at a catering company while awaiting their big break. Each episode features an over-the-top event with even more over-the-top guests, who never fail to cause trouble for the workers at Party Down catering company. The events include a senior singles mixer, a Super Sweet 16 party, a porn awards after-party, and more — so you can only imagine the endless antics. 
"Party Down" was written by John Enbom, Rob Thomas, Dan Etheridge, and Paul Rudd. And it starred major Hollywood names before they blew up, such as "Parks & Recreation" star Adam Scott or "Glee" actress Jane Lynch. They star alongside Ken Marino, Ryan Hansen, Martin Starr, Lizzy Caplan, and Megan Mullally, with guest appearances from Jennifer Coolidge, Kristen Bell, J.K. Simmons, Ken Jeong, and more. The creators of the show are planning a six-episode limited series revival on STARZ from the original showrunners. So in preparation for the upcoming revival, there's no better time to binge the first two seasons of "Party Down" on Hulu.