Party Down Fans Just Got The Best News Ever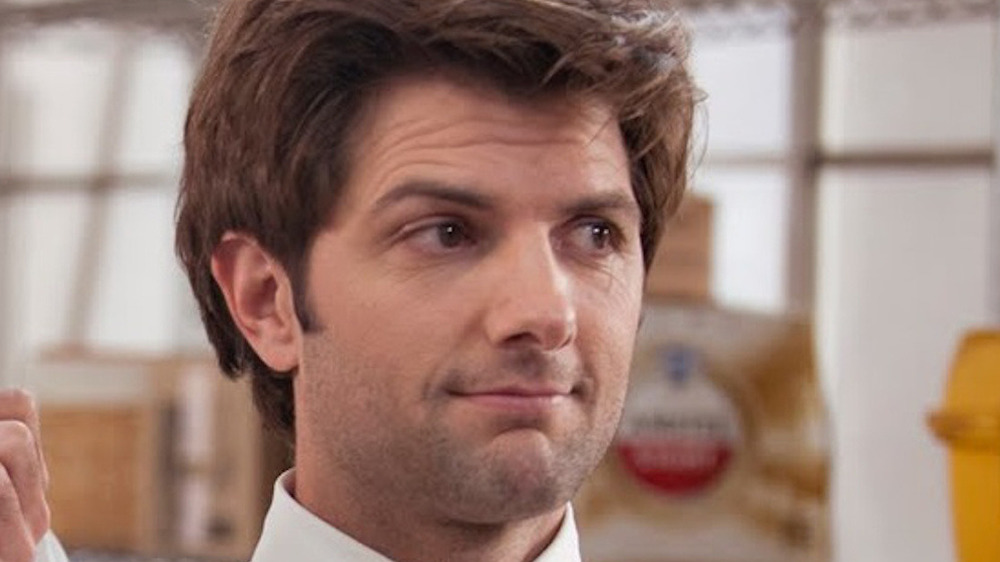 Starz
Fans of Party Down are definitely having fun today.
The cult favorite comedy, which aired on Starz for only twenty episodes from 2009 to 2010, is returning for a reboot, according to The Hollywood Reporter. As creator Rob Thomas told THR, when the cast got back together for a pop culture panel, the idea was born.
""At the end of 2019, the Party Down cast and producers were all reunited at a retrospective for the show hosted by [New York Magazine's pop culture outlet] Vulture," Thomas told the outlet. "We had such a good time that we wanted to find a way to get the team back together again. The cast is so busy these days that finding a window where we can do it may require trigonometry, but we're determined to make it happen."
The best part of this news is that the original cast and producers are, according to THR, set to return to this reboot. Here's why news of a Party Down reboot should excite both fans and audiences who haven't discovered the series yet.
Party Down is one of the most underrated comedies in recent memory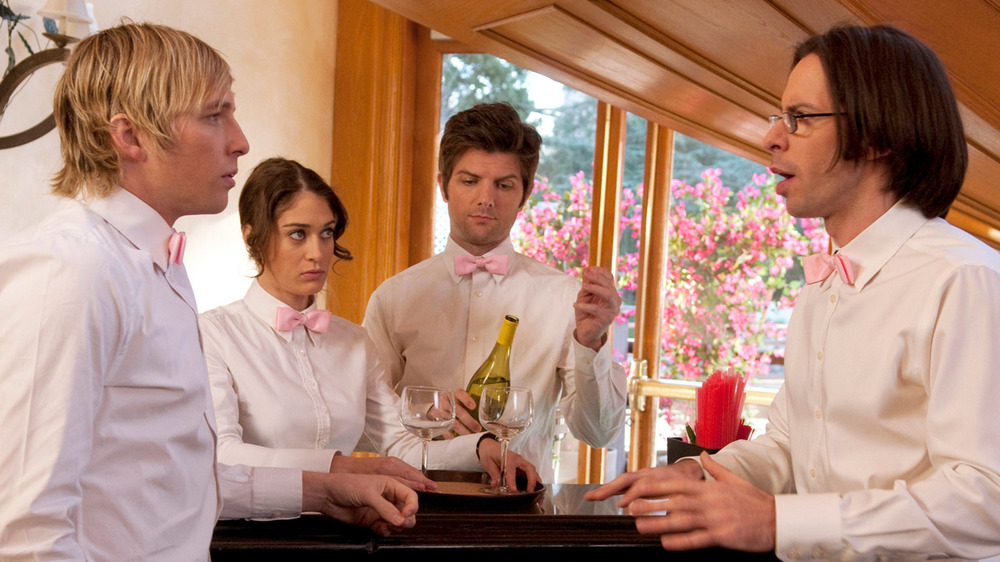 Starz
If you're not familiar with Party Down, you're about to discover one of the funniest and most underrated comedies in recent television history. After making a name for himself with cult favorite Veronica Mars — which beat Party Down to the punch and has been rebooted twice since it ended in 2007 — Thomas assembled a group of comedy superstars for Party Down, which quickly became a beloved cult classic.
With each episode focusing on a different catering gig for the Party Down catering crew, the series has an incredible cast of comedy heavyweights who are now incredibly famous, including Adam Scott, Lizzy Caplan, Jane Lynch, Martin Starr, Ken Marino, and Ryan Hansen — as well as Megan Mullally, who steps in to replace Lynch in the show's second season when the former left for her award-winning role on Glee. As each member of the Party Down crew tries to become famous in Hollywood while working at this awful, dead-end job — which absolutely none of them take seriously or even do well — they encounter bizarre groups of people, deal with celebrities, and try to balance their interpersonal relationships with a job they uniformly hate.
Unfortunately, when Lynch and Scott left the show (the latter of which departed to join the cast of Parks and Recreation), the show's low ratings led to its cancellation. However, pretty soon, the series will find new life at its original home, Starz.
In the meantime, the original series of Party Down is available to stream on Starz.