Party Down Revival - What We Know So Far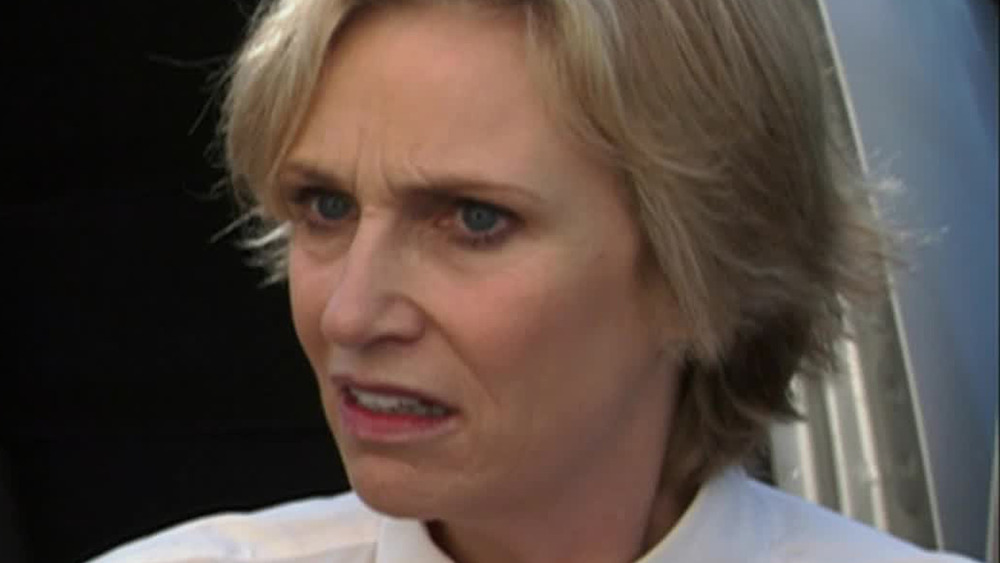 Starz
Are we having fun yet? Party Down fans definitely are, because they just got the best news ever. As reported by Variety, the Starz network has announced a limited six-episode revival of its beloved cult comedy series, Party Down.
If you missed out on one of the most underrated shows of the 2000s, Party Down was a single-camera sitcom that ran for two seasons on Starz in 2009 and 2010. It was about a group of Hollywood wannabes stuck in a dead-end catering job, and it boasted a cast of comedy heavyweights who would go on to bigger and better things. In fact, that might have been part of the reason why the show was canceled in the first place: stars Adam Scott and Jane Lynch both left the show to join Parks & Recreation and Glee, respectively, which may have hurt the show's ratings. 
So Party Down's revival won't be just another TV show reboot that tries to cash in on a property without any of the original people being involved. Creator Rob Thomas and the gang have unfinished business. While most details are still under wraps, we can say this: Things will be bleak, and it will be hilarious.
When is the Party Down revival going to air?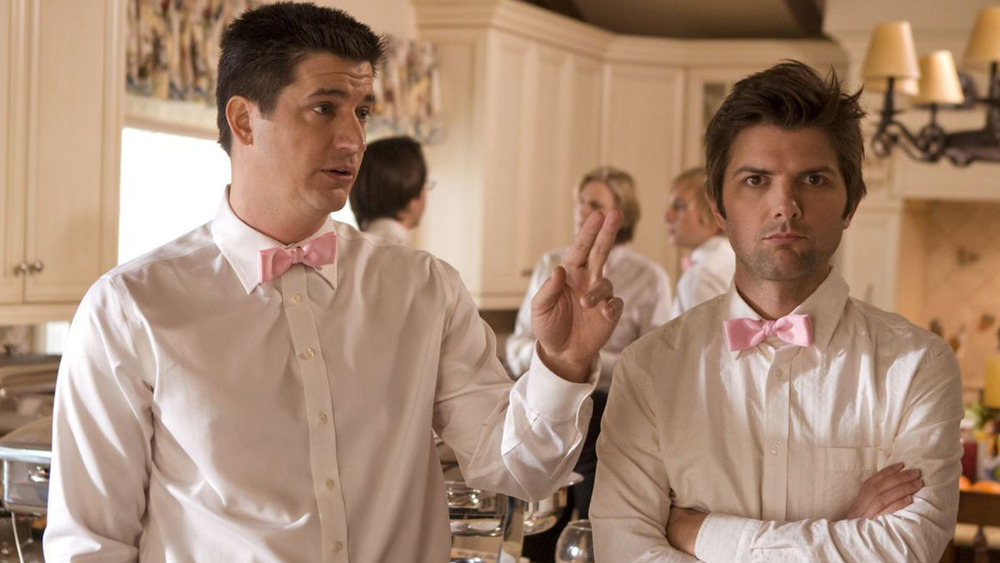 Starz
Neither Starz nor Rob Thomas has announced when the Party Down revival might premiere. The biggest issue is the cast's availability. Since Party Down helped accelerate the careers of many of its stars, they are now busy on other projects. It took more than a year just for the announcement to happen. Thomas said that the idea to do a Party Down revival came about in late 2019, at a retrospective honoring Party Down's ten-year anniversary. But nothing was normal about 2020, so the COVID-19 pandemic may well have been a factor.
Very generally speaking, TV show revivals tend to come out around a year after they're announced. For example, Paramount just announced in late February 2021 that Frasier will be revived on Paramount+ network, and the premiere might not happen until 2022 or 2023.
The COVID-19 pandemic is going to be a factor. The pandemic forced networks to push back release dates for TV shows across the entertainment industry, and the effects will be felt for the immediate future.
Who will be in the Party Down revival's cast?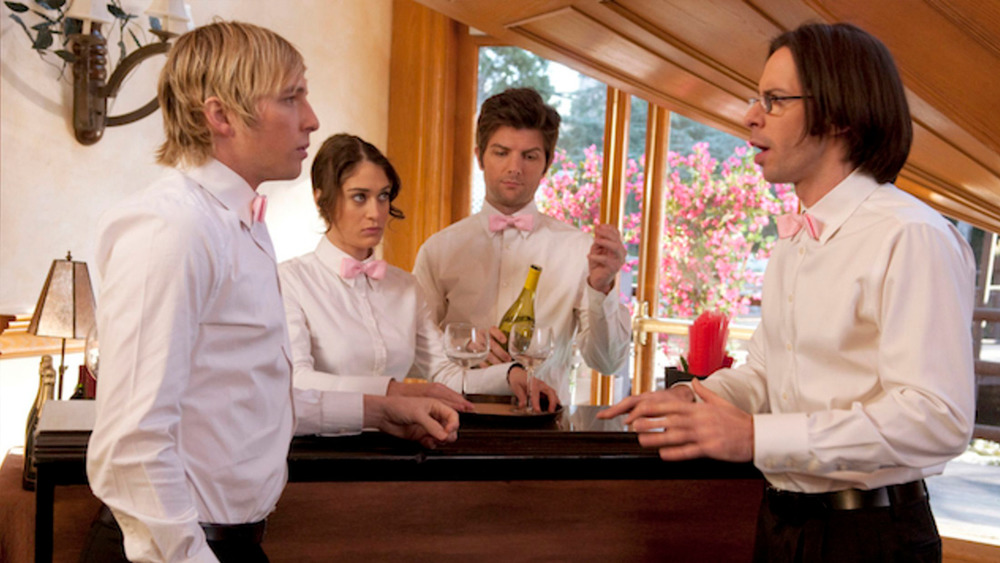 Starz
Starz and Thomas also didn't specify who would be in the cast. But since Thomas and the cast were inspired to bring the show back when they all got together at an event, it's likely many of them will be wearing the pink bowties once again. 
Some of the original cast members seem to have indicated that they'll be participating. Jane Lynch shared the news on Twitter, saying, "We're coming back." Adam Scott, Megan Mullally, and Ken Marino also announced the revival on Twitter. Interestingly, Mullally's character, Lydia, was brought in as a replacement for Lynch's character, Constance, after Lynch joined Glee. But this time both of them will be back. 
That leaves main cast members Lizzy Caplan, Ryan Hansen, Martin Starr, and possibly Jennifer Coolidge, who played Constance's roommate. Memorable guest stars like J.K. Simmons and Ken Jeong could make returns as well. It's also entirely possible that brand-new characters will show up in the revival. A lot has happened in the last decade-plus.
What will the Party Down revival be about?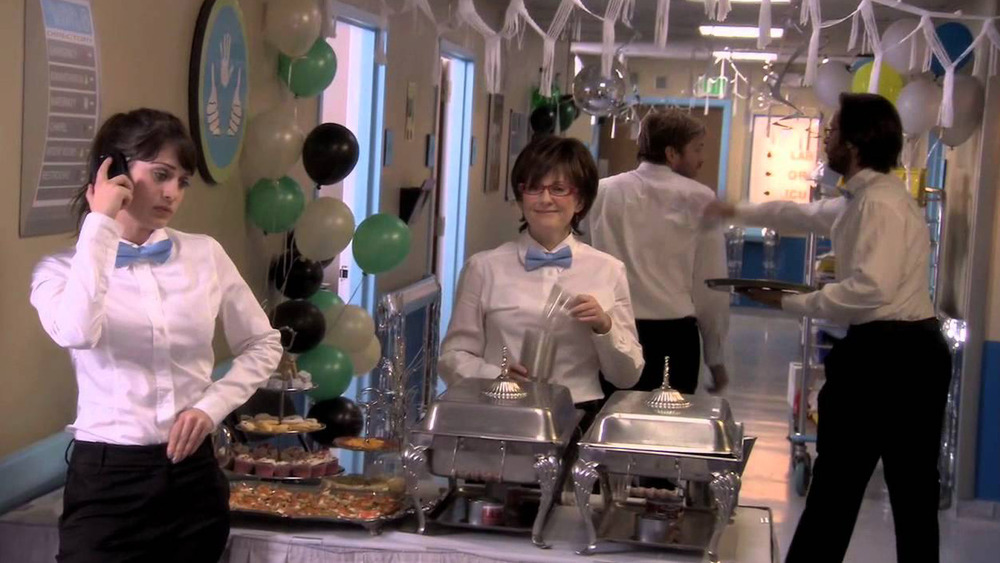 Starz
Again, Starz and Thomas didn't specify. Assuming the show isn't totally reimagined and has the gang all working at a dude ranch or something, most likely it will continue exploring the lives of the main characters and their respective journeys in show business.
The biggest question is, will they still be working at the catering company a decade after we last saw them? Since all the characters want something better for themselves, that would be a bleak place to start. Another big question is, how has everyone fared with their show business ambitions? The characters were at different stages in their lives, with some having given up on their dreams and others still clinging to them. Has Henry (Scott) returned to acting? Has Casey's (Caplan) comedy career taken off? Is Kyle (Hansen) still the frontman of Karma Rocket? Has Roman (Starr) sold a screenplay? Or, have any of them given up and tried something else? And what about Ron Donald's (Marino) dreams of managing his "Soup R' Crackers" franchise?
Finally, there's the show's central relationship between Henry and Casey. They were on-again, off-again during the initial run before giving their relationship a shot at the end of the original run. Have they stayed together for this long, or did it not work out?
Hopefully all will be answered, and hopefully the wait won't be too long.