Dwayne Johnson's Rampage Movie Begins Filming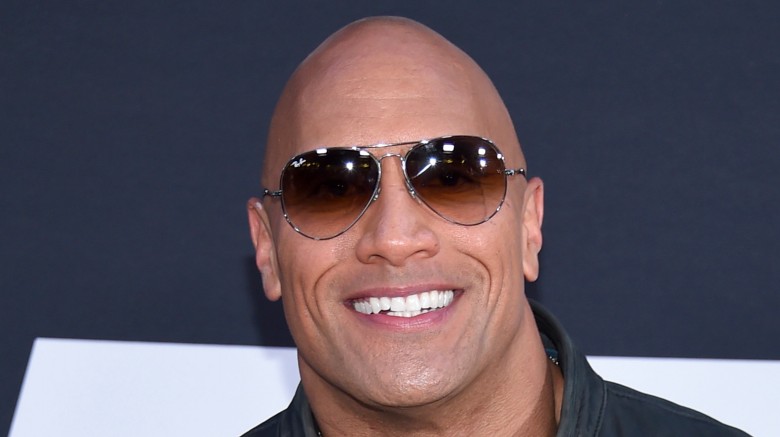 Getty Images
Dwayne Johnson may still be busy promoting The Fate of the Furious, but some of the other members of the cast for his upcoming adaptation of the video game Rampage have already started filming the action flick.
Producer Hiram Garcia posted a picture on his Twitter account that announced the start of filming with a photo of Malin Akerman (Watchmen), who will play the movie's villain, and Jake Lacy (Girls), who will play her brother.
Based on the '80s video game of the same name, the movie will star Johnson as an animal lover trying to save humanity from three threats: the giant gorilla George, Godzilla-like lizard Lizzie, and werewolf Ralph. Oscar nominee Naomie Harris will play the female lead, a geneticist with "a moral streak," while Joe Manganiello (True Blood) will play the leader of a private military group, Marley Shelton (Pleasantville) will play a scientist and astronaut, and Jeffrey Dean Morgan (The Walking Dead) will play a covert government operative. The cast also includes Breanne Hill, P.J. Byrne, Jack Quaid, and Matt Gerald.
Specific plot details for Rampage are scarce, although director Brad Peyton has said that it will take inspiration from the popular video game. "It's going to be a lot more emotional, a lot scarier, and a lot more real than you'd expect," he said. "So you look at that original concept about a lab that affects these animals and makes them rampage, and that's the nugget."
Rampage is set to be released April 20, 2018. Now that filming has started, we should be hearing more about the plot and seeing more pictures and footage soon. Ryan Engle (Non-Stop) wrote the original script, with edits by Carlton Cuse (Lost), Ryan Condal (2014's Hercules) and Adam Sztykiel (Due Date).
While we wait, check out these other video game movies you didn't know were in development.