The One Avenger That Was So Important For Writer AC Bradley To Include In What If...? - Exclusive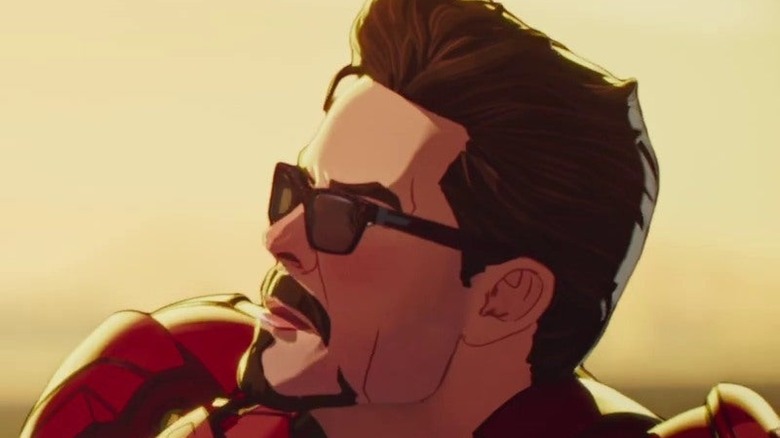 Marvel's "What If...?" is already living up to the hype with twists on MCU storylines like Captain Carter and an incredible think piece on what would have happened if Chadwick Boseman's T'Challa had become Star-Lord. However, the series, written by A.C. Bradley and directed by Bryan Andrews, isn't done wowing its audience, and there are a lot more twists and turns to come from the animated series. The first season will have 10 episodes in total, with each focusing on a different musing or path than what we've seen in the original MCU timeline. Narrated by Jeffrey Wright as The Watcher, fans can expect a season jam-packed with arcs both important to the creators and the fans. 
A.C. Bradley spoke to Looper for an exclusive interview, in which she dished on the Avenger that was important for her to include because of her significant connection to him. She even went through some of the storylines that didn't pan out for various reasons.
Iron Man, the myth, the legend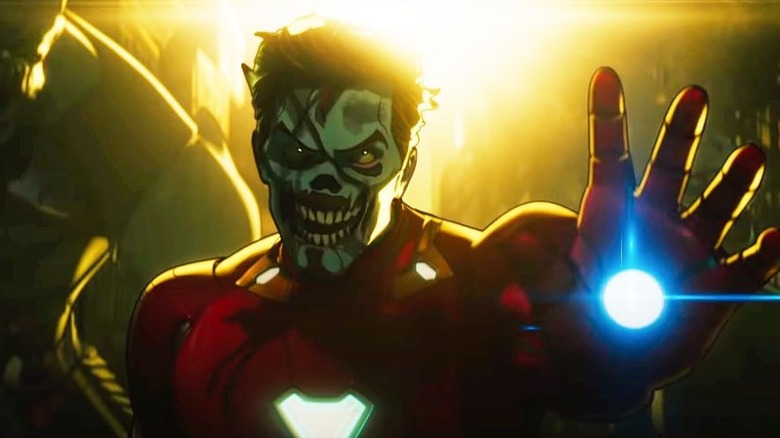 The CW
When asked her favorite storylines or twists on a character, A.C. Bradley said, "I love the opportunity to write Tony Stark, the OG of the Marvel Universe. And I saw the first 'Iron Man' movie when I was like 22 years old. I think I had a hangover. And I remember coming into that, and I felt seen, I felt like there was finally a superhero for me. I'm a kid from the Bronx. I'm not supposed to be a screenwriter." That feeling of imposter syndrome is all too real.
"Back then, I was an assistant or working for minimum wage. And what I loved about Tony is that he's flawed. I mean, everyone knows the famous last line, 'I am Iron Man,' but the line right before that is 'I'm not the hero type,'" she recalled. "And that was just like, oh, you're not supposed to be the hero. You're not supposed to be the one to save the world, to save the day. And you do it. You say, 'I win. I'm going to do this. I want to live my life that way. I want to be that person.' And I feel like that's one of the reasons why Iron Man is so beloved."
Bradley ended up casually pitching actual elements of Avengers: Endgame
The CW
A.C. Bradley dished on what the process looked like in deciding which direction to take each character and the ventures that didn't pan out. "Well, when it came to writing 'What If...?' you kind of, you look for the character and you try and find a new way into them, like a new storyline, like where's the heart in this character, where's the hero behind the iconic silhouette. There were a few times we accidentally walked into walls."
"I joked earlier on, I think we accidentally pitched the ending of 'Endgame' or parts of 'Endgame' so many times they let me and my story editor, Matt Chauncey, see a very early cut of it before the special effects were in because it was getting cruel," Bradley added. "We pitched old man Steve. We had a couple of jokes, and I kept wanting to do Professor Hulk. And it was like, 'Let's just let her watch it because we're wasting everyone's time.' And also, it was getting constantly spoiled for me."
"At one point," she continued, "there was a Peter Quill idea that was like, oh wait, we just walked into parts of 'Guardians 3.' So let's step out, step away, walk away, Claire, very carefully, hands in the air, because I'm sure that movie's going to be amazing. But that's kind of the fun, and these characters, we all relate to them. So there are stories we always want to tell." 
Fans can tune into new episodes of "What If...?" Wednesdays on Disney+.