There's Already A Theory About Who Will Be Joss Whedon's Batgirl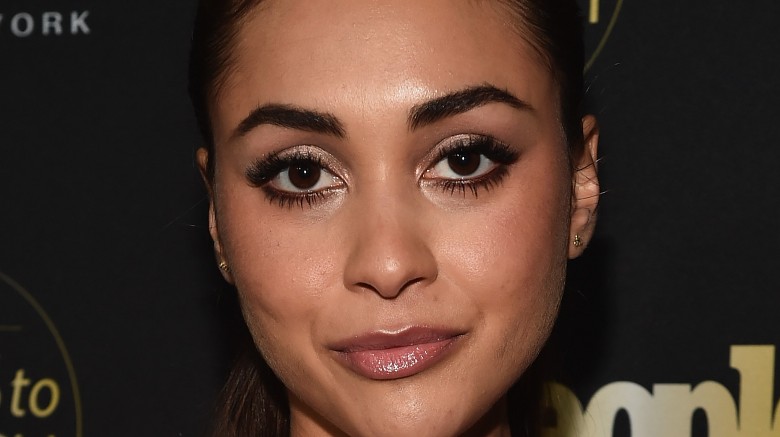 Getty Images
Wait, has Joss Whedon already found his Barbara Gordon? According to some internet theorists, the Avengers director, who was announced yesterday as being in talks to write, direct, and produce a standalone Batgirl movie for DC, picked his leading lady earlier this month, with The 100's Lindsey Morgan dropping quite a few hints that she'll be the one putting on the mask.
Sources told Entertainment Weekly when the project was announced that the movie will follow Barbara Gordon, daughter of Commissioner Gordon (who will be played by J.K. Simmons in Justice League), as shown in the New 52 comics. The movie is reportedly set to follow Gail Simone's darker version of the character's storyline, which features her using experimental surgery to recover from a severe spinal injury given to her by the Joker.
Morgan is best known for playing Raven Reyes, the tough-as-nails mechanic for the apocalyptic teens of The CW drama. She began to ignite rumors of her taking on the role of Barbara when she started retweeting articles about the Batgirl movie, and rumors about her in the starring role. One tweet she shared had a screenshot of one of her tweets from March 17 that said that she has a "new project on the horizon" that she was "more than ecstatic about." Some are now assuming she was talking about the Batgirl movie. She has also liked a number of tweets connecting her to the role, as well as a set of tweets about the movie in general.
Of course, it's possible that Morgan could just be sharing tweets because she is as excited for the movie, as it's probably unlikely that Whedon has actually already started casting when he is reportedly still in talks with the studio. However, there are a lot of things that make Morgan the right actress for Batgirl. At 27, Morgan is presumably around the right age for the part, and the actress, who is half Mexican and half Irish, could bring some much-needed diversity to the DCEU (while still convincingly playing the daughter of Simmons). Her busy schedule filming The 100, which was recently picked up for a fifth season, could prevent her from taking on the role, although she and The CW could probably work something out.
If Morgan truly has already been cast, Whedon's Batgirl may be even closer to production than anyone realized. We'll have to wait for an official announcement to see if this casting has truly come to pass. In the meantime, spend your time reading up on every movie DC has planned for its extended universe.