The Walking Dead's Andrew Lincoln Wants A Cameo On Star Trek: Discovery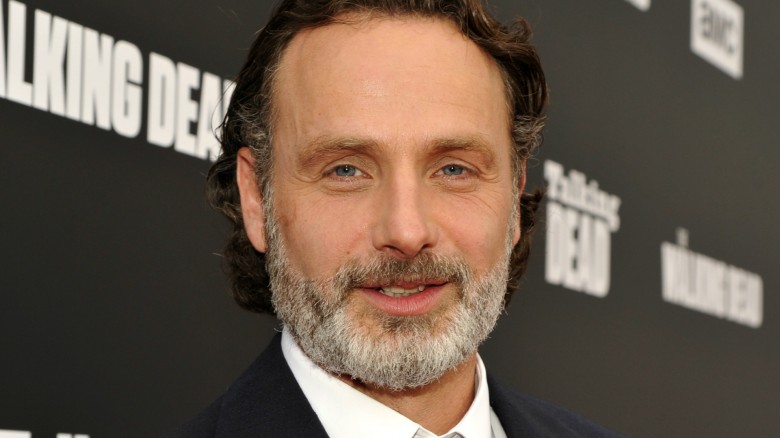 Getty Images
Contains spoilers for The Walking Dead season 7 finale
Rick Grimes is a lot more easygoing in real life.
Now that it's been confirmed that Sonequa Martin-Green will play Lt. Commander Rainsford on Star Trek: Discovery, her Walking Dead co-star Andrew Lincoln said that he's game to beam himself into the Starfleet universe.
Since the season 7 finale spelled the end of Martin-Green's time on the AMC zombie series, Lincoln told Variety that he'll miss working with her. "She's an incredible personality with incredible grace and strength and tenacity," Lincoln said. "She's a very impressive woman. She will be leading that starship with the same class and fortitude. That is going to be one happy spaceship. I'd love to beam myself up at some point in some kind of Greg Nicotero special effects makeup."
When asked if he really would sit in the makeup chair for an alien role, Lincoln laughed and said, "No spoilers." Of course, you can't take everything that Lincoln says all that seriously. Recently, he revealed his own vision for how he'd like to see Rick die on The Walking Dead.
And it might not even really be the last we've seen of Martin-Green on the show, despite her new gig. After all, Negan victim Abraham (Michael Cudlitz) came back in a flashback. (By the way, the season finale of The Walking Dead had the second-worst ratings of any finale in the show's history.)
Meanwhile, the cast of Star Trek: Discovery is coming right along with the additions of Jason Isaacs (Harry Potter) as Captain Lorca and Rainn Wilson (The Office) as Harry Mudd.
The prequel to the original Star Trek series is expected to land on CBS All Access later this year. Check out what we hope to see on the show.