Andrew Lincoln Knows How He Wants Rick To Die On The Walking Dead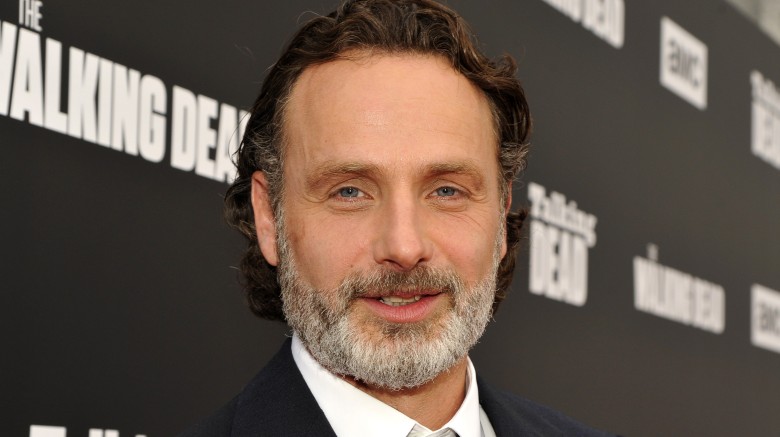 Getty Images
Nobody lives forever, and certainly not on The Walking Dead.
As the AMC zombie series heads into its eighth season, we've got a feeling the end will eventually come for Rick Grimes, the central character played by Andrew Lincoln. And while writers for the show probably have a good idea how and when that will happen, Lincoln shared his own vision for the end of his character's storyline during a panel at PaleyFest (via IndieWire).
"This is how I want Rick to die," Lincoln said. "We're going through a desert somewhere, and I jump off the bus in a very heroic act... I jump off and I'm kung fu kicking, earning my action figure. Half way down, I get bit. It doesn't matter, I keep going. I'm just waiting to die."
But then Lincoln added a twist: Rick doesn't die.
"The final shot is me going, 'Holy s***, maybe I'm the cure!' The final shot of the whole thing is a high shot of a herd of zombies coming. Rick gets up and follows the tracks to go see [his son] Carl. The herd comes toward him, and they separate. Boom."
Of course, Lincoln isn't a writer on the show, and he won't have a say in what really happens to Rick. And now that it's out there, it definitely won't be the actual ending. Still, it's fun to watch Lincoln tell the story, and we've got the video below (via UPROXX).