Stephen King's Long-Awaited Dark Tower Film Delayed
Stephen King's long-awaited Dark Tower film delayed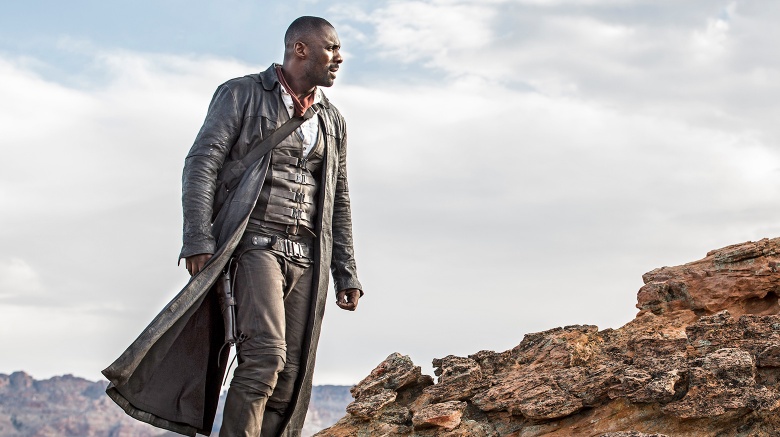 Fans have already been waiting almost a decade to see Stephen King's fantasy epic The Dark Tower brought to life on the big screen—and it looks like they'll be waiting a little longer.
It's been reported (via Entertainment Weekly) that The Dark Tower will be delayed from its scheduled release date of Feb. 17, 2017. The film is now tentatively set to open in summer 2017, though an exact weekend has yet to be penciled in. Sony Pictures and production company MRC are reportedly planning to delay the film to allow for additional effects work on the massive fantasy project. Apparently the plan to turn the film over in around six months proved "overly ambitious," and the delay will allow a few more months to finish the visual effects and give the studios some breathing room to roll out a bigger marketing push for the film. Had the studios tried to keep the February release date, it would've added millions to the overall budget to accelerate the post-production timeline. Since they've managed to actually make the film for a modest $60 million, a delay was the most financially prudent move.
The long-gestating film stars Idris Elba as Roland the Gunslinger and Matthew McConaughey as the Man in Black. Little is known about the exact story of the film, though it looks to incorporate elements from the books with a modern-day setting on display in several of the first official pics from the project. That setting also played a major role in a rough cut trailer for the film that leaked out in October, which featured unfinished effects work (and now we know why, hence the delay). Considering it would've been just four months from the original release date, and they couldn't even get a trailer polished (and the studio dropped out of EW's recent PopFest event because the footage set to be screened wasn't finished), the delay makes sense.
This might not be ideal for fans wanting to see the movie as soon as possible, but considering the circumstances, a few extra months on the back end could be exactly what The Dark Tower needs. Especially considering the studio hopes to use the film as a launchpad for a film series and spinoff TV show, there's a lot riding on Nikolaj Arcel's first outing in the would-be franchise. If it hits the big screen half-baked, it could derail the entire plan. With the delay, it seems the studios are taking every effort to avoid that outcome.