The Dark Tower Will Officially Get A Spinoff TV Series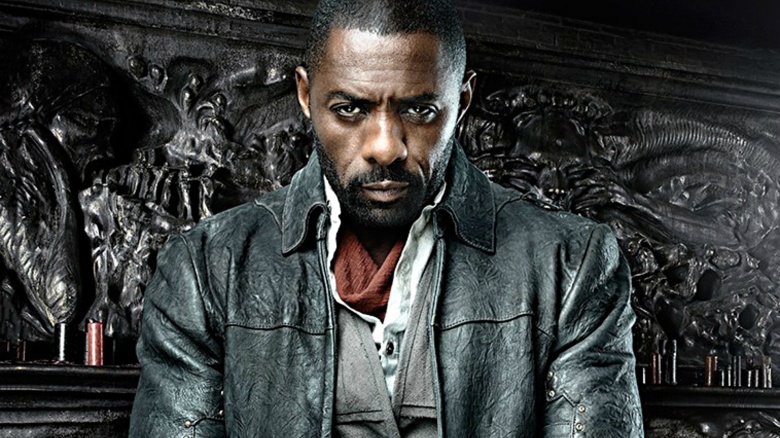 While the movie adaptation of Stephen King's The Dark Tower won't arrive until next year, there's already a spinoff TV series in the works.
Entertainment Weekly confirmed MRC is in the early planning stages for a full season of 10 to 13 episodes that will include the film's Idris Elba as gunslinger Roland Deschain and Tom Taylor as youngster Jake Chambers. Both actors have signed on for the TV series that will serve as a prequel to the events of the movie.
The show will follow the storyline of King's fourth book in the series, 1997's Wizard and Glass. In the novel, Roland tells Jake a story from his early years, so a younger actor will be cast to portray the teenage version of Elba's character.
Although there's no distributor attached to the series yet, EW notes that "the darkness of the story rivals that of Game of Thrones," so it would likely require a cable or streaming platform instead of a broadcast network like CBS or NBC. But producers will move forward with the show even before settling on a home.
Matthew McConaughey plays the mysterious "Man in Black" in the film, and although EW reports his involvement with the TV series is "a possibility," it's also "not locked in." In the books, the Man in Black is a sorcerer who often assumes different names and appearances, which means the character could easily show up with someone other than McConaughey in the role.
There's also a possibility for a second season down the road, but EW points out that most of King's source material will have been exhausted by then. So the show could turn to the stories in Marvel's Dark Tower comics for more. MRC also revealed a map of the fictional world that hints there's plenty of room to expand King's universe even further.
The Dark Tower movie hits theaters Feb. 17, 2017. Check out photos of Elba in action.