Will There Be A The Witcher: Nightmare Of The Wolf 2?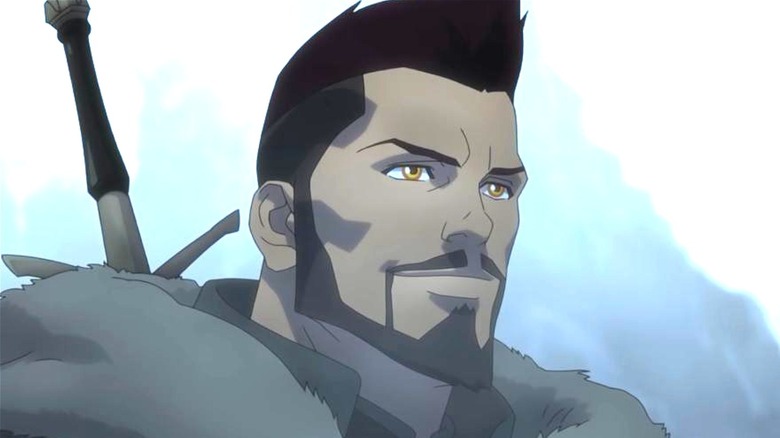 Netflix
With the premiere of director Kwang Il Han's animated prequel film to Netflix' hit adaptation of "The Witcher" upon us, fans of the series (or its source material, or its video game incarnation, or a combination of all three) are already wondering if there will be a follow-up to "The Witcher: Nightmare of the Wolf." The film was written by Beau DeMayo, who told CBR his goal was to investigate a storyline that, while referenced in the books, is never fully explained or explored. 
In "Nightmare of the Wolf," audiences are treated to the witcher Vesemir's origin story, which begins with his desperate desire to rise above his impoverished status in life, and ends with the fall of Kaer Morhen necessitating a dynamic change in Vesemir's values and priorities. As a future mentor and father figure to "The Witcher" protagonist, Geralt of Rivia (Henry Cavill), Vesemir has an interesting story, as it reveals quite a bit about the origins of Geralt's own priorities, values, and understanding of reality. Over the course of six novels, author Andrzej Sapkowski built a deep well of endlessly explorable backstories, worlds, and themes. With that in mind, and with the premiere of "The Witcher: Season 2" slated for December 17, it's hard not to hope for future prequels and spinoffs to bring the source material to life in new ways between the painstaking waits for subsequent live-action seasons. 
Vesemir's origin story has already been told, but others haven't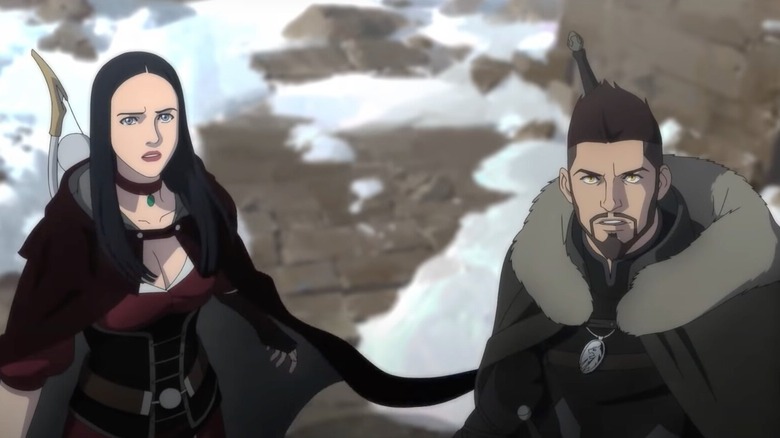 Netflix
While neither Netflix nor Kwang Il Han has even so much as alluded to a follow-up film to "The Witcher: Nightmare of the Wolf," the very nature of universe building seems to at least leave the door open for future canonical and IP-adjacent stories to be told. As audiences have seen with IPs such as "Star Wars," "Harry Potter," and the MCU, once a fictional universe expands, it seems to do so indefinitely. While "Nightmare of the Wolf" brought Vesemir's origin story and initial meeting with a young Geralt to its conclusion, DeMayo's interview with CBR certainly suggests there's more to explore on The Continent. 
After explaining that he was an avid fan of "The Witcher" books, series, and video games before he came on board to write the animated prequel, DeMayo talked about his desire to "(fill) in these gaps that I know as a fan that I was curious about." "We still don't know a lot about mages," he added. "Even when you read the books, you still don't know a lot about mages. There's a lot of mystery there." 
If there is a sequel to "Nightmare: Witcher of the Wolf," there's undoubtedly plenty of mystery left to be explored. A prequel examining the origin story of Yennefer's (Anya Chalotra) "on-again-off-again" mentor, Tissaia de Vries (MyAnna Buring), could be an opportune place to start.