Henry Cavill Is Set To Lead A Major Franchise Reboot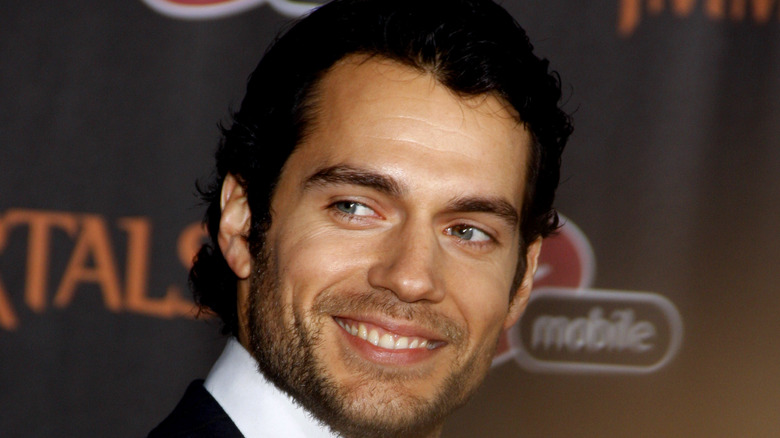 Shutterstock
When Henry Cavill appeared in "Man of Steel" in 2013, he proved that he could take the weight of the world on his shoulders. Now, it looks like the "Superman" star is taking the lead in another major franchise.
According to The Hollywood Reporter, Cavill is currently in talks to star in "Highlander," and it is assumed that he will appear as one of the two leads. The new film has been in development by Lionsgate since 2016, and while there was a brief period where the "Highlander" reboot nearly became a TV series instead, it looks like things are moving forward on a full feature film. Ever since the movie was first announced, it has been associated with director Chad Stahelski, who is best known for his work on the "John Wick" trilogy. Stahelski has described the reboot as a lifelong passion project, telling THR in 2016, "I've been a huge fan of the original property since I saw it in high school."
Considering that the "Highlander" has been in various stages of development for nearly five years, the fact that an actor as prominent as Cavill is finally attached to the project is positive news. Here is what Cavill's involvement in the film might mean for this major reboot.
Who will Henry Cavill play in the Highlander reboot?
Everyone knows that there can only be one in the "Highlander" films, so the question is, which one will Henry Cavill be? The Hollywood Reporter's account of Cavill's involvement in the upcoming reboot notes that the actor will play one of the two leads. In the original 1986 "Highlander," the two most prominent roles were Connor MacLeod, played by Christopher Lambert, and Ramírez, played by Sean Connery.
Cavill's recent appearance as the sword-wielding hero Geralt in "The Witcher" seems to make him a shoo-in for the role of Connor MacLeod, but the actor also played a mentor in the 2020 young adult film "Enola Holmes." In addition, when Deadline originally reported that Cavill had entered into talks with Lionsgate about appearing in the reboot, it was noted that there had been no indication as to what the plot of the upcoming film would be. Without further details, it is unknown as to whether Cavill will play an already established role or follow an entirely new character from another corner of the "Highlander" universe.
Hopefully, those details will reveal themselves as additional actors join the project. At this point, "Highlander" fans can at least be assured that some real progress is being made on the long-awaited reboot of the franchise.