Netflix Original Shows No One Is Talking About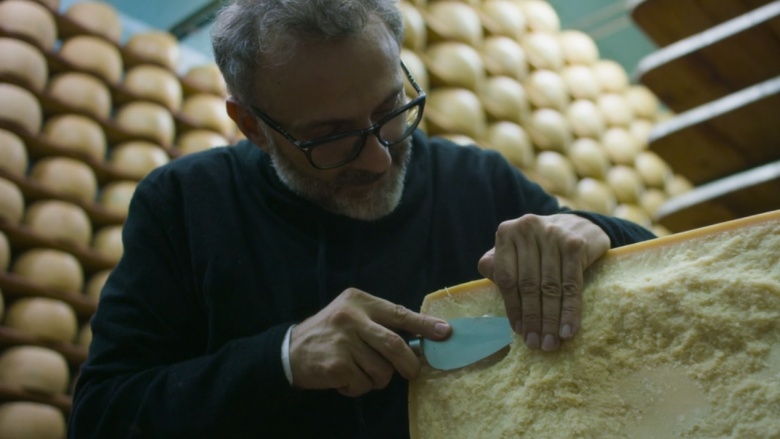 Since Netflix started rolling out its own original programming, the shows Orange Is The New Black and House of Cards have both proven themselves as bona fide hits, each earning tons of promotion and garnering critical and fan acclaim alike. There are plenty of other shows, however, that don't get nearly the attention or hours of binge-watching they deserve. Here, in no particular order, are more amazing Netflix shows to destroy your weekend productivity.
BoJack Horseman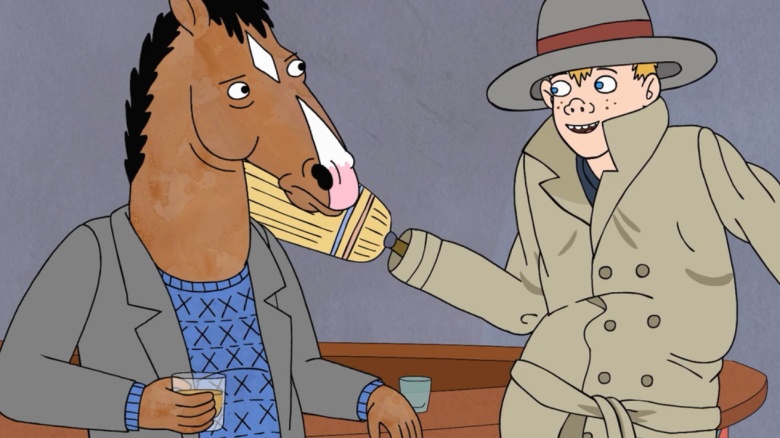 Bojack Horseman is an animated show about a washed-up, '80s sitcom horse, voiced by the great Will Arnett. He's joined by his sort-of sidekick, Todd, voiced by Aaron Paul, and together they navigate the shallow world of animal celebrities. It's a crass, overt takedown of the Hollywood scene with a long list of comedic actors and actual comedians lending guest voices. It takes a few episodes to hit its stride, but the quality of the jokes can easily keep up with Family Guy or South Park any day.
Bloodline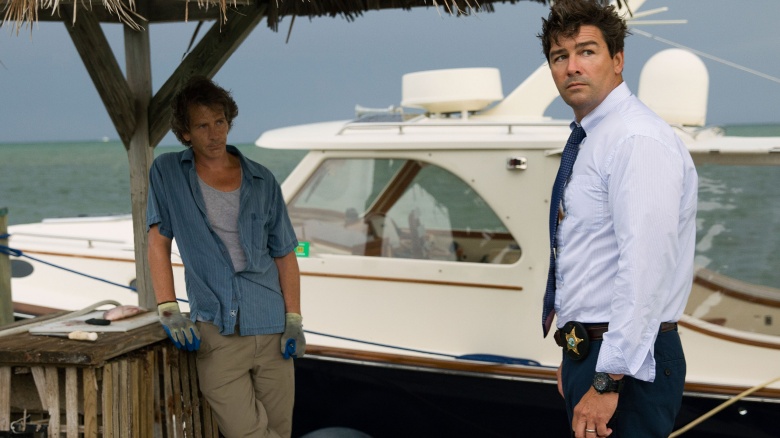 Set in the Florida Keys, this sweaty, dark drama about how a powerful family deals with their black-sheep brother starts off with a shocker, then builds back to how the story arrived there. It's a storytelling technique that's been done a lot, but in Bloodline, it's deadly effective in creating compelling characters who are each fundamentally flawed in their own way. With superb performances, particularly by Kyle Chandler and Ben Mendelsohn, as well as cinematography that captures the oppressive weight of both the drama and the natural environment, Bloodline belongs at the top of your list.
Chef's Table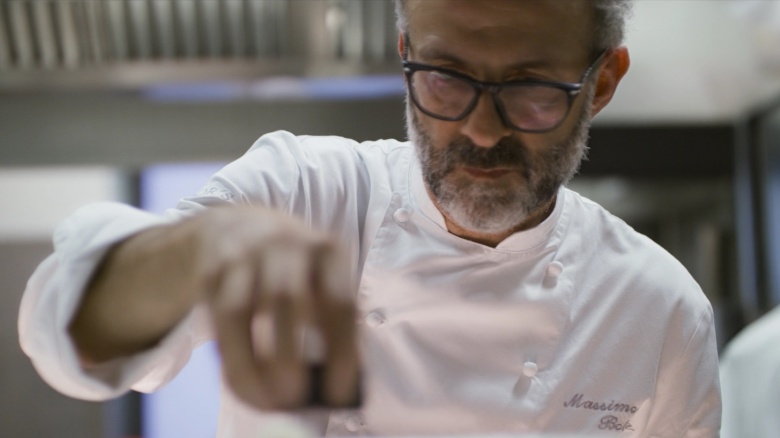 This documentary series will have you looking at food less like a meal and more like a work of creative, artistic expression. With breathtaking photography that could make your mouth water— even right after Thanksgiving dinner—this series explores the intricate worlds of highly acclaimed chefs. At first it comes off as slightly pretentious, but soon it becomes clear that you're briefly visiting the mind of a mad genius. This show should be savored like an expensive meal at the restaurant of your dreams.
Unbreakable Kimmy Schmidt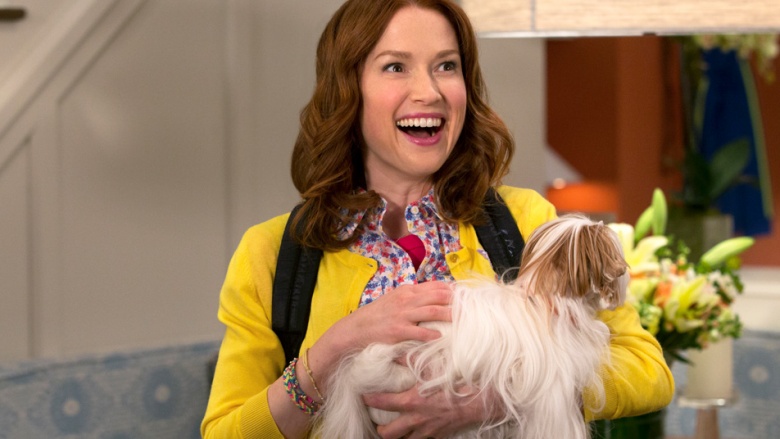 From the brilliant comedy minds of Tina Fey and Robert Carlock, Unbreakable Kimmy Schmidt manages to ramp up the level of absurdity and rapid-fire references that fans of 30 Rock have been missing since that show ended. Ellie Kemper absolutely nails the earnest naïveté of a freed kidnapping victim with the social skills of a teenager. Meanwhile, Jane Krakowski basically revives her 30 Rock character of Jenna Maroney, one of the most amazingly shallow characters of all time. This show is somehow simultaneously dumb and brilliant, and you'll end up watching it more than once to catch what you missed laughing over it the first time.
Grace And Frankie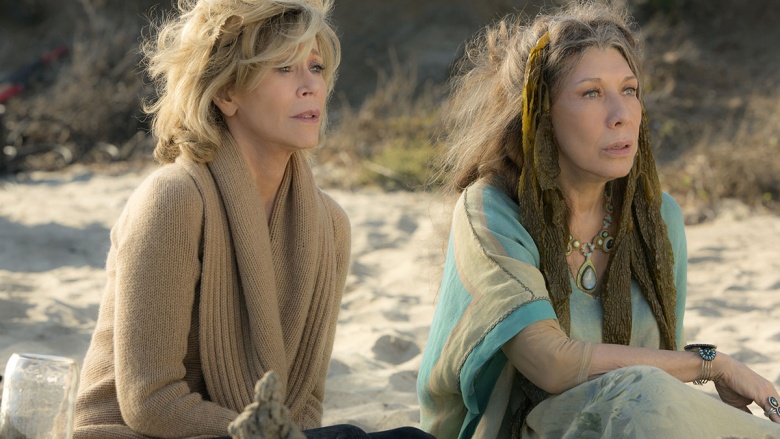 With the phenomenal main cast of Jane Fonda, Lily Tomlin, Martin Sheen, and Sam Waterston, this show could be about four people reading the phone book and it would probably be great. But it happens to have a modern, fresh premise: it's about two older couples, in which the two husbands reveal they've been secretly in love for years. The wives, for whom the show is titled, take the opposing uptight vs. free-spirit roles made popular by The Odd Couple and the show is off and running. You could do worse than spending six-and-a-half hours with this crew.
Marvel's Daredevil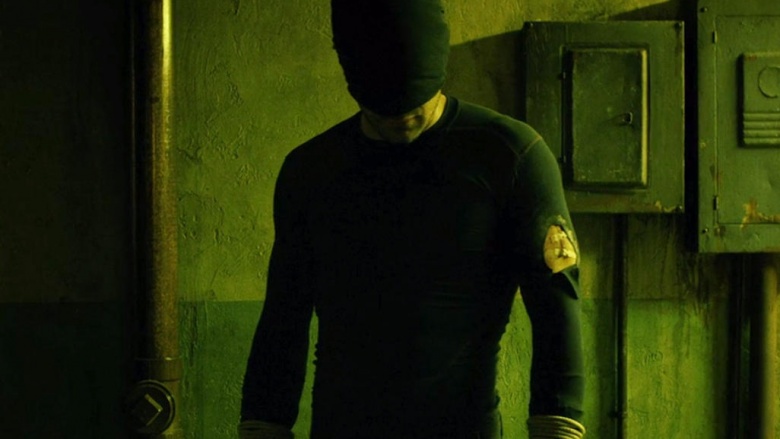 With a comfortable margin of positive critical reviews as well as an overwhelming degree of fan support, Marvel's Daredevil has all but erased the memory of whatever that was that Ben Affleck tried to pull off with the slow motion and the Evanescence songs. Vincent D'Onofrio doesn't exactly nail his Kingpin performance, but the action sequences, Charlie Cox's Matt Murdock, and the overall production quality more than make up for any shortcomings. Comic book fan or not, this series is worth a look.
Sense8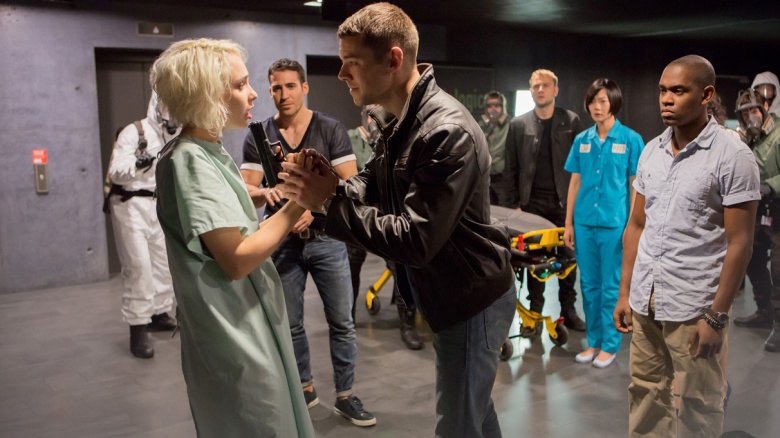 This sci-fi epic comes from the creators of The Matrix, Lana and Andy Wachowski. Giving the visionary directors the room they definitely need to flesh out a narrative that spans the globe, Sense8 follows eight strangers in eight separate, but mysteriously connected, storylines. The binge-watching benefit of Netflix is at its best with this show. Its complex, overlapping storyline will constantly leave you jonesing for the next episode.