The Guardians Of The Galaxy May Be Getting A New Member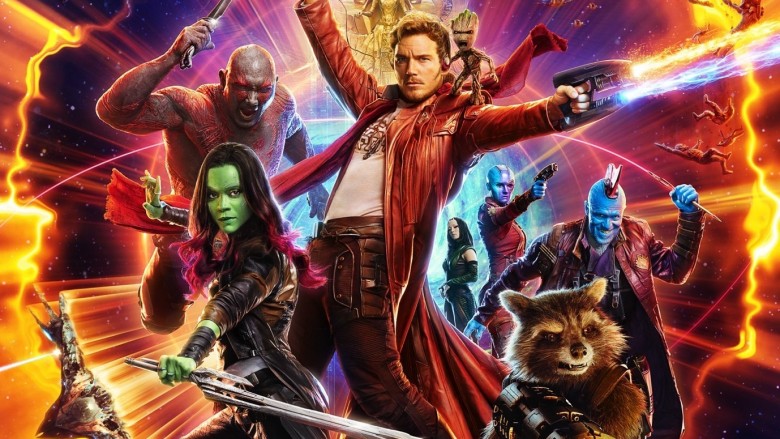 Walt Disney Studios
Prepare to make some room in your hearts for another character to join the Guardians of the Galaxy.
Jonathan Schwartz, executive producer for Guardians of the Galaxy Vol. 2, teased that the gang of galaxy-savers could be growing by one during a set visit with Comicbook.com. "There are a few members that will be helping the Guardians out along the course of this movie," he said. "Perhaps by the end of the movie, someone will have joined them onboard."
Considering the visit took place last year, we may have already seen the character Schwartz is referring to. Perhaps the next official member of the Guardians gang is either Mantis (Pom Klementieff), Yondu (Michael Rooker), or Nebula (Karen Gillan), all of whom were seemingly confirmed in the film's Super Bowl teaser.
However, it's interesting that Schwartz used "someone" in the singular, which may hint that a few characters are leaving with just one sticking around for future installments. Also, with the addition of actors like Sylvester Stallone in yet-unspecified roles, maybe the new member is one we know nothing about.
At the very least, regardless of any membership changes, fans can expect to see lots of Baby Groot, a '70s-centered soundtrack, and epic action sequences in Guardians of the Galaxy Vol. 2. Check out the official synopsis below:
"Set to the backdrop of 'Awesome Mixtape #2,' Marvel's Guardians of the Galaxy Vol. 2 continues the team's adventures as they traverse the outer reaches of the cosmos. The Guardians must fight to keep their newfound family together as they unravel the mysteries of Peter Quill's true parentage. Old foes become new allies and fan-favorite characters from the classic comics will come to our heroes' aid as the Marvel cinematic universe continues to expand."
The sequel grooves and shakes into theaters on May 5. Before then, be sure to find out how the Guardians of the Galaxy should really look.