The Sandra Oh Dramedy Series That Netflix Users Can't Stop Binging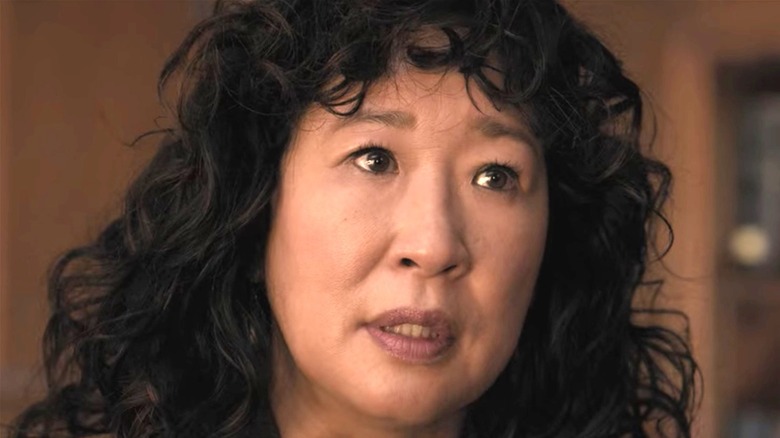 Netflix
Sandra Oh is one of the most beloved actresses of her generation, and for good reason. Aside from starring in "Grey's Anatomy" for almost 10 years, she's appeared in dozens of films and critically acclaimed television shows, including the spy thriller "Killing Eve." She was named one of Time's most influential people in 2019, was the first Asian woman to host the Golden Globe Awards, and was the first Asian-Canadian woman to host "Saturday Night Live." On top of all that, Oh is known for her activism, especially in regard to Asian hate crimes.
With Oh's star-power and popularity rising in recent years, it's no surprise that fans were pumped to hear she would be starring in a brand new Netflix series — and it's finally available to watch. The new comedy-drama series titled "The Chair" stars Oh as the first woman to be appointed chair of the English department at a prestigious university, and follows the struggles that come with her new role.
Viewers are loving "The Chair," and it's currently in the number-four spot on Netflix's trending list.
The Chair is a lighthearted look at serious issues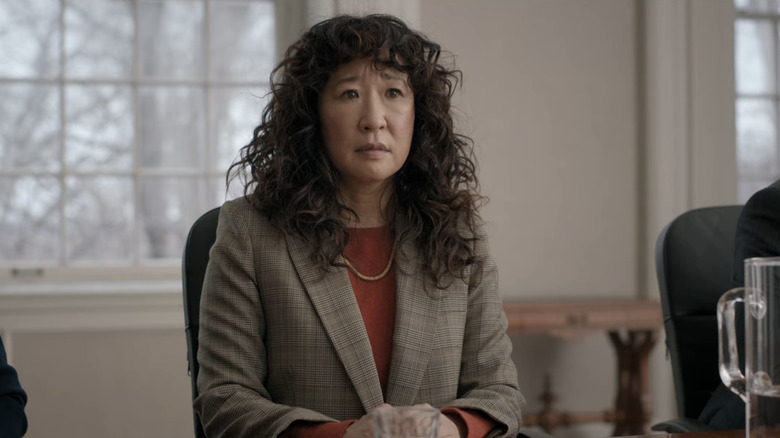 Netflix
In "The Chair," Oh plays a professor named Dr. Ji-Yoon Kim who's recently been named the chair of the English department at the fictional Pembroke University. She soon realizes her department is essentially in shambles and vows to take drastic measures to save it — including getting tenure for a promising young professor and hiring a more diverse staff. Meanwhile, Ji-Yoon struggles to maintain balance in her personal life, with her crush (and work colleague) Bill Dobson (Jay Duplass), and her daughter.
Though "The Chair" has only been on Netflix for a couple of days, fans are already raving about the series on social media. A user with the handle @icafernandez wrote "Holy s***, #TheChair on Netflix is one of the most hilariously traumatic things I've watched in a long time. There's a reason why most of Academic Twitter is glued to it this weekend. So much cringe. So much feels."
Another user named @gabriellafourie tweeted "THE CHAIR on Netflix is amazing, everyone say thank you Sandra Oh," to which we say: Thank you, Sandra Oh.