Netflix, Duplass Brothers Team Up For Exclusive Four-Picture Deal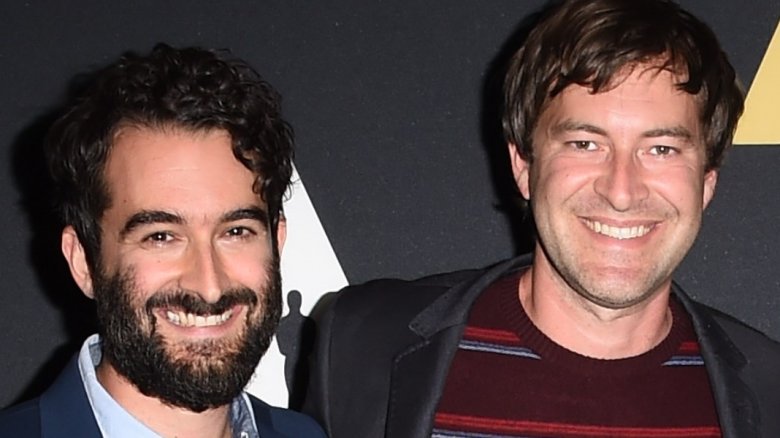 Getty Images
The Duplass Brothers are officially setting up shop at Netflix. 
The indie darling director/producer/actor duo behind such works as Togetherness, The One I Love, and Creep has signed an exclusive four-film deal with the streaming service, according to a report by Variety.
In teaming up with Netflix for their next four movies, the Duplass Brothers join other high-profile creators like Ava DuVernay and Ryan Murphy, both of whom have recently inked exclusive deals with the streamer.
"Turns out when you make films for Netflix, millions of people all over the world watch them," the brothers said in a statement upon the announcement of the deal. "This is not a terrible thing for an independent filmmaker. As Netflix continues to grow and develop new ways to reach viewers, we couldn't be more thrilled to grow our partnership."
The first movie to be produced under the deal will be a collaboration with director Alex Lehmann and actor Ray Romano, with Mark Duplass also starring in a lead role. That film, which is currently untitled, follows a bittersweet bromance between the two main characters, revolving around themes such as friendship, death, and the bros' favorite fictional sports. The movie recently wrapped production, and is expected to be out on Netflix sometime later this year.
It's not the first time that the Duplass Brothers have aligned themselves professionally with the streaming giant, with their first feature film The Puffy Chair being co-distributed by a subsidiary of Netflix way back in 2005. 
The deal with the Duplasses continues the streaming giant's ambitious content acquisition strategy of late, hoovering up talented, time-tested content makers with exclusivity deals to generate a wide variety of top-tier original content that you can't see anywhere else. Sounds like a pretty solid way to build an empire.
In addition to all of the content they already have on Netflix, like Creep and Creep 2, Blue Jay, and Take Me, the Duplass Brothers are also the executive producers of the upcoming docuseries Wild Wild Country, which is set for release on March 16.