The Surprising Movie Leonardo DiCaprio Regrets Passing On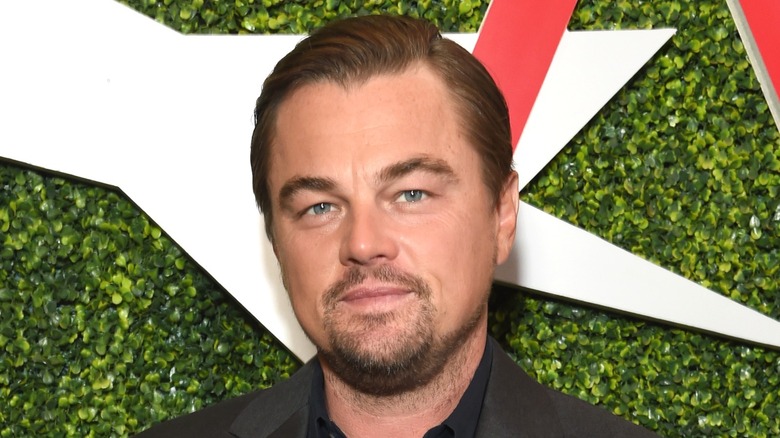 Michael Kovac/Getty Images for AFI
At this point in his storied career, Leonardo DiCaprio has been in some of the biggest movies ever released, and worked with cinematic titans like Steven Spielberg, Martin Scorsese, Quentin Tarantino, James Cameron, and Christopher Nolan. He's also netted himself a Best Actor Academy Award for his towering work in Alejandro G. Iñárritu's grueling survival drama "The Revenant," and become wealthier than he likely every could have imagined.
Taking all of that into account, it's hard to imagine an actor of DiCaprio's accomplishments having even a single regret about the way his big screen career has played out. But as any actor who's had skin in the Hollywood game for any length of time would be quick to tell you, even the biggest of stars don't get to play every role they want to play. And in a 2008 GQ interview promoting "Revolutionary Road," the megastar was asked if there were a role in his past he regretted not taking. DiCaprio offered a surprisingly candid response, admitting he indeed had to pass on a role he really wanted in order to appear in the Best Picture-winning box-office behemoth known as "Titanic." 
Leonardo DiCaprio still regrets missing out on Paul Thomas Anderson's Boogie Nights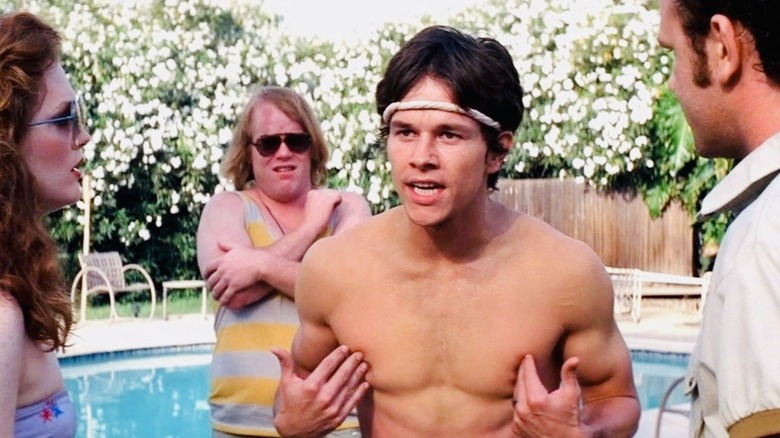 New Line Cinema
What flick did Leonardo DiCaprio pass on to star in one of the biggest movies of all time? It seems he chose to play "the king of the world" for James Cameron over playing "the king of Dirk" in Paul Thomas Anderson's "Boogie Nights." The actor admitted as much when his GQ interviewer asked about roles he regretted passing on, answering bluntly, "Sure. 'Boogie Nights' is a movie I loved and I wish I would've done." And yes, DiCaprio was initially being eyed by Anderson to play the well-endowed porn star Dirk Diggler, who was eventually portrayed by Mark Wahlberg.
In an odd bit of irony, Wahlberg, whose critically adored performance put him on his current career path, has publicly claimed of late he regrets appearing in that very film (via IndieWire), so make of that what you will. As for DiCaprio passing on the project, it seems he'd already committed to appearing in "Titanic" before the "Boogie Nights" opportunity came his way (per CinemaBlend). And as the films were apparently shooting around the same time, he simply could not do both.
That obviously worked out okay for DiCaprio, but he freely admits that in a perfect world, he would've been able to do both movies: "I think they're both great and wish I could have done them both." Here's hoping DiCaprio and Anderson find something else to collaborate on somewhere down the road, because that's an actor-director pairing the movie world really needs to see.