Mark Wahlberg's Best And Worst Movies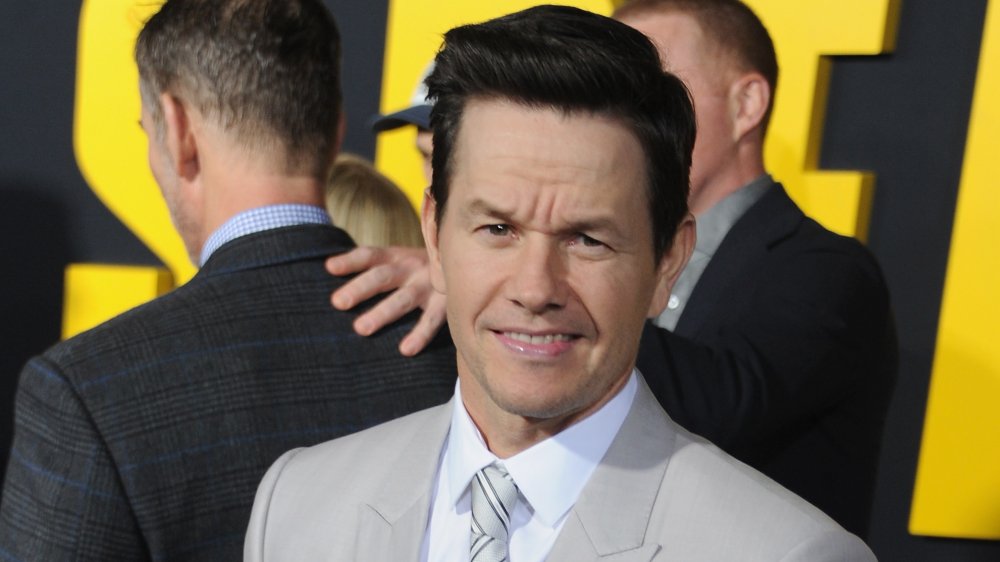 Albert L. Ortega/Getty Images
Whether you love him or hate him, actor, producer, musician, restaurateur and fitness guru Mark Walhberg has been a well-known name in the entertainment industry for several decades and seemingly has no intention of stopping anytime soon.
After getting his start in New Kids on the Block alongside his brother Donnie, his improbable career as a serious actor in films like The Departed and Patriots Day — who takes detours into numerous action thrillers as well as comedies like The Other Guys — is perhaps one of Hollywood's unlikeliest success stories.
There are few actors who can boast nominations for Oscars as well as Razzies. Walhberg's long career in the business has left a trail of movies with varying degrees of success in its wake. Lesser entertainers would have been completely written off by the public after the slew of stinkers on Wahlberg's IMDb page, but he keeps rebounding — and thriving.
To help understand the odd road to success that Wahlberg took, as well as the balancing act between his critically acclaimed hits and embarrassing flops, we're taking a look back at the eclectic Boston-born actor's best and worst movies.
Best: Ted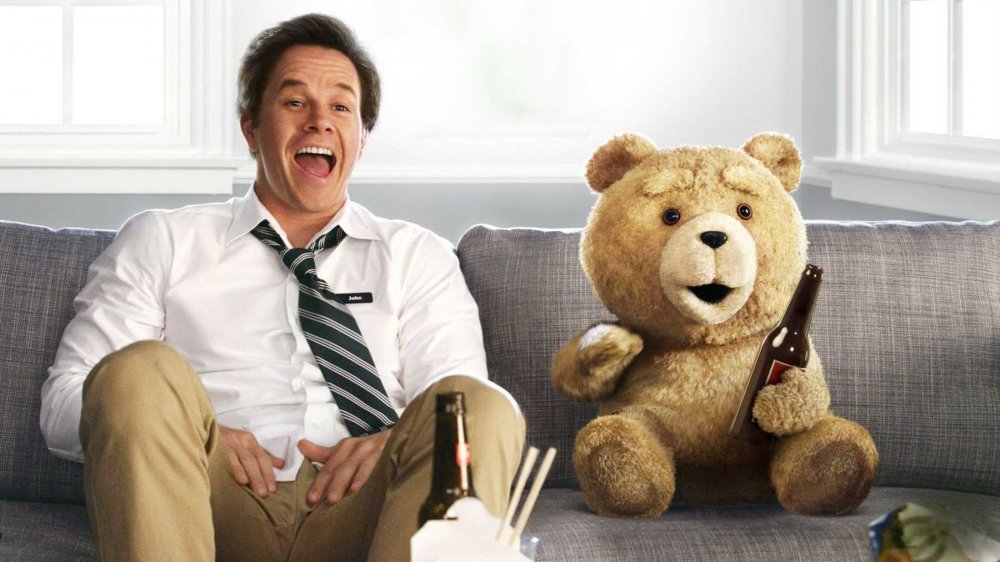 He's been in Oscar contention for his dramatic work, but sometimes Wahlberg is at his best when he's in a screwball comedy. The world got a taste of that in 2012 with Seth MacFarlane's Ted.
The premise is simple. When a young boy makes a wish on a shooting star that his favorite oversized teddy bear will come to life and be his best friend, the wish actually comes true. Fast forward 27 years and not only has the world finished reacting to the fact that literal magic exists, but the best buddies have grown up into adults who are having trouble maintaining their friendship.
When Wahlberg's character, John Bennett, wants to deepen his relationship with the love of his life, he realizes that part of growing up means saying goodbye to the comforts of childhood — such as your best friend/teddy bear. Fortunately, the movie was so successful that John didn't have to stay apart from Ted for too long — a sequel arrived in 2015.
The thing that makes Ted one of the better installments in the "best" category of Mark Wahlberg's canon is simply the fact that he doesn't have to go to great lengths to act in it. John Bennett is a brash guy from a suburb of Boston who is trying to navigate the ups and downs of an otherwise unconventional life. Add in the comedic stylings of Family Guy creator MacFarlane, and this is essentially shooting fish in a barrel for the actor.
Worst: Pain & Gain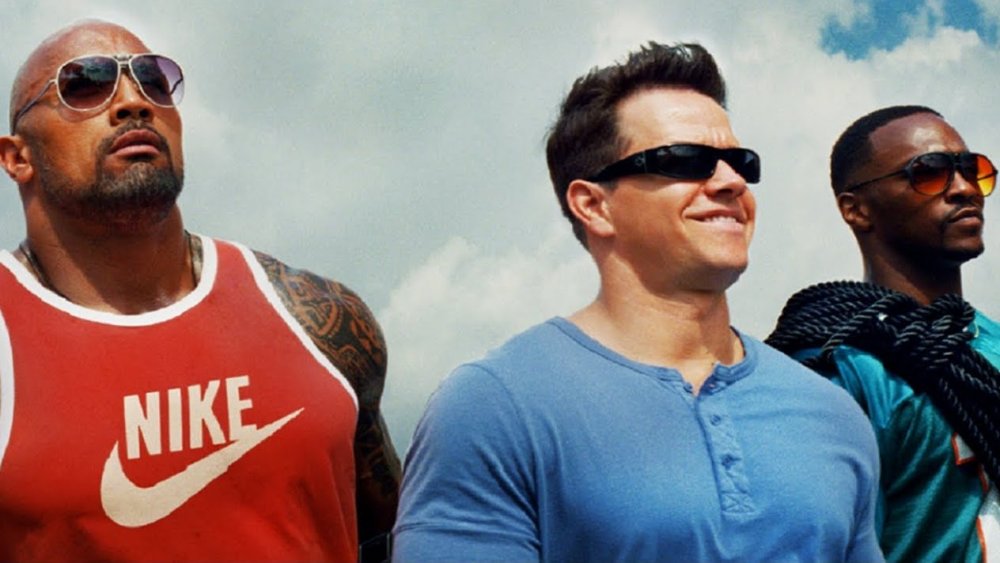 It may be hard to believe that a movie that involves Mark Wahlberg and Dwayne "The Rock" Johnson and is directed by blockbuster legend Michael Bay could deserve a spot on any kind of "worst" list. However, that's exactly what happens in this tonal mess of a movie, which focuses on the real-life story reported in a Miami New Times article about a gang of gym rats who run a kidnapping and extortion ring.
In the movie, when Daniel Lugo decides that he is fed up with his place in life, he hatches a scheme to kidnap a rich guy and torture him into signing away all of his wealth. The film mines its entertainment from the fact that the meatheads executing this high-level crime aren't exactly criminal masterminds. However, the film only uses the real-life events, which were actually quite horrific for the victims of the people that are now the subjects of a major blockbuster with A-list stars, as a set of proverbial traffic cones that it just has to weave its plot through. 
It's been criticized for not only glamorizing real-life villains, but for not adhering to the actual events enough to boast that it's "based on a true story" half as often as it does. No matter which way you look at it, Pain & Gain falls short as an action thriller, a comedy, or a dramatization of real-life events.
Best: Invincible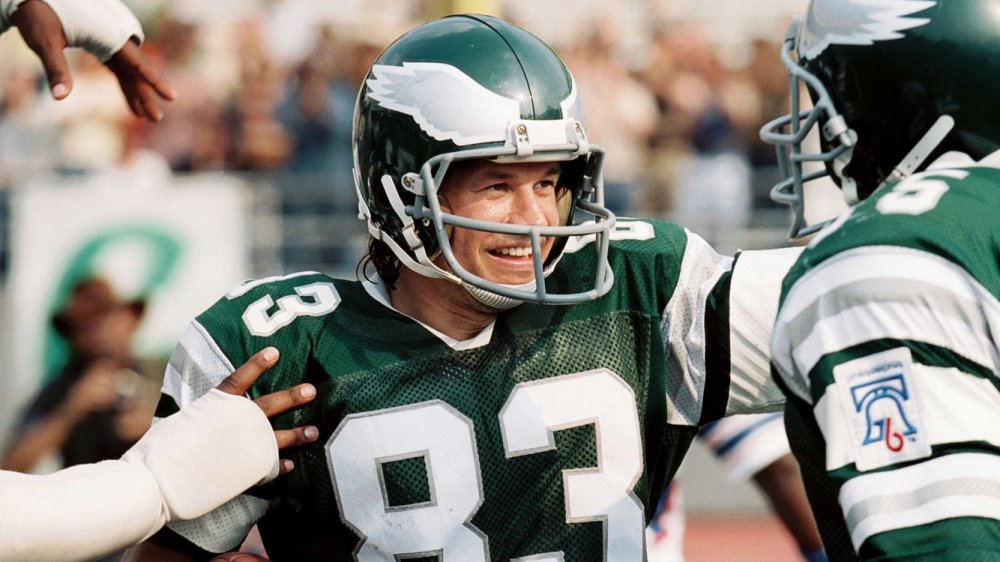 Standing in stark contrast to Pain & Gain, this Mark Wahlberg movie proves that films based on true stories can go just as right as they can go wrong.
Telling the story of real-life Philadelphia Eagles player Vince Papale, the movie introduces him as a down on his luck teacher in a city that is desperate for a win after years of poor job turnout and an even worse football team. When a new head coach announces that the Eagles will hold open tryouts to the public, Vince — who's just lost his job and his girlfriend — is encouraged to attend. What ensures is perhaps the greatest underdog story in sports history, as Vince not only makes the team, but thrives in it all the way to the Super Bowl.
Not only does the movie play out a fantasy that millions of sports fans have had, but it highlights one of the greatest unsung heroes of the working class in the NFL. Similar to Ted, this movie proves that a lot of what Wahlberg finds success doing is playing characters he can relate to. Some of his best roles are working-class men who are desperate to prove that they're special in a world that's overcrowded with people who feel the same way. Invincible really showcases what a talented actor Wahlberg can be when he's given the right material.
Worst: Daddy's Home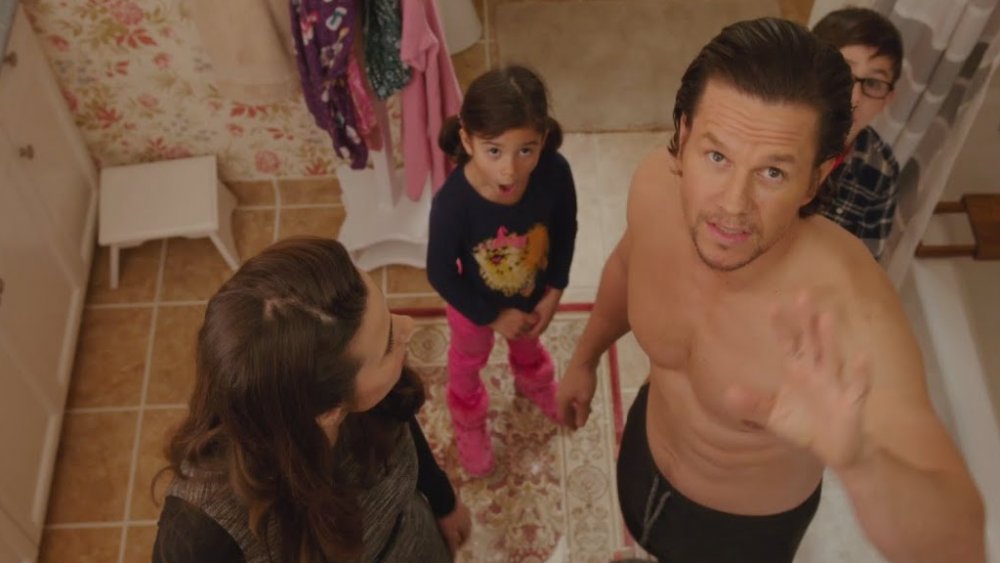 Given the very adult subject matter that this allegedly family-friendly movie gets into, it's hardly one for the kids. Having said that, it's also not really one for adults either. Although it marks a reunion for Mark Wahlberg and Saturday Night Live alum Will Ferrell, it fails to recapture the duo's earlier comedic chemistry.
The film focuses on strait-laced stepdad Brad (Ferrell) as he tries to win over the affection of his stepchildren. However, when their biological dad Dylan (Wahlberg) finds out that his ex has remarried and that another man will be heavily involved in his kids' lives, he gets back in the picture. Dylan is a wild, muscled charmer who is clearly favored by his kids. It becomes clear that he still has a bit of a rapport with his ex, and Brad surmises that Dylan's trying to get him out of the picture.
What ensues is an over-the-top screwball comedy, of which both actors have produced many. However, the movie lacks the X-factor of a Step Brothers or Ted. Instead, it feels like a paint-by-numbers buddy comedy that neither does anything particularly groundbreaking nor is it packed with any laugh-out-loud memorable jokes.
Best: The Italian Job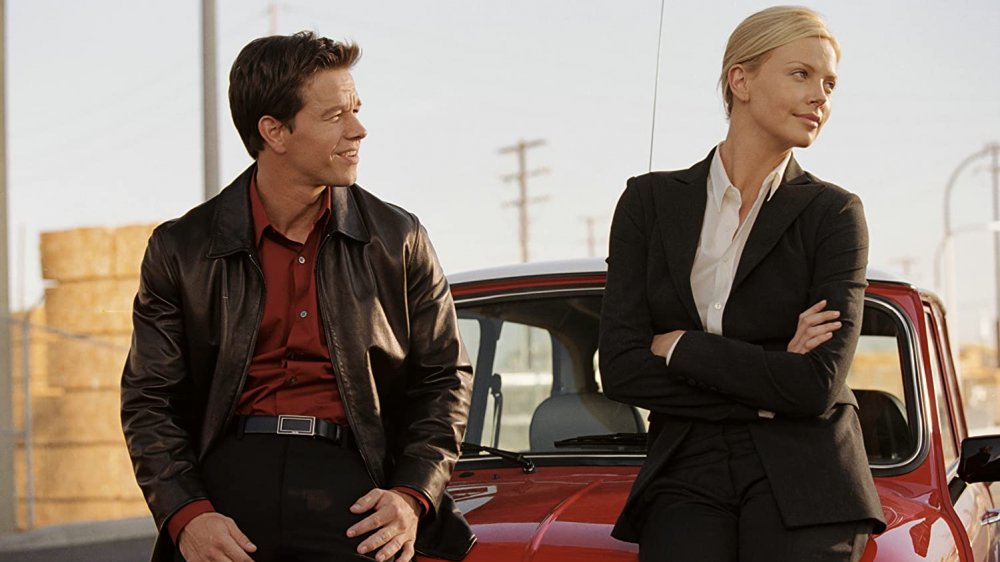 If you're a fan of heist movies, you can do a lot worse than this 2003 remake of the 1969 movie The Italian Job. Not only does it showcase Mark Wahlberg at his most charismatic, it surrounds him with an all-star cast that includes Charlize Theron, Edward Norton, Jason Statham, Seth Green, Mos Def and Donald Sutherland.
The plot focuses around Charlie Croker, a master thief who came up under the mentorship of pro safecracker John Bridger. Along with the other members of the team, they stage a heist of millions in gold bars (in, you guessed it, Italy). Just when it looks like they've pulled off the perfect job, a member of their ranks betrays them.
With the rest of the team left for dead, they manage to escape and spend years trying to get their revenge on the man that hurt them and made off with their hard-stolen cash. What ensues is a caper that's on par with anything that's been seen in an Oceans Eleven movie and action that's clearly inspired by the Fast and the Furious franchise, which was just about to reach new levels of popularity.
Wahlberg may not be the strongest character actor, but he manages to hold his own in a cast of top-to-bottom stellar performers in a movie that's fun and engaging.
Worst: The Happening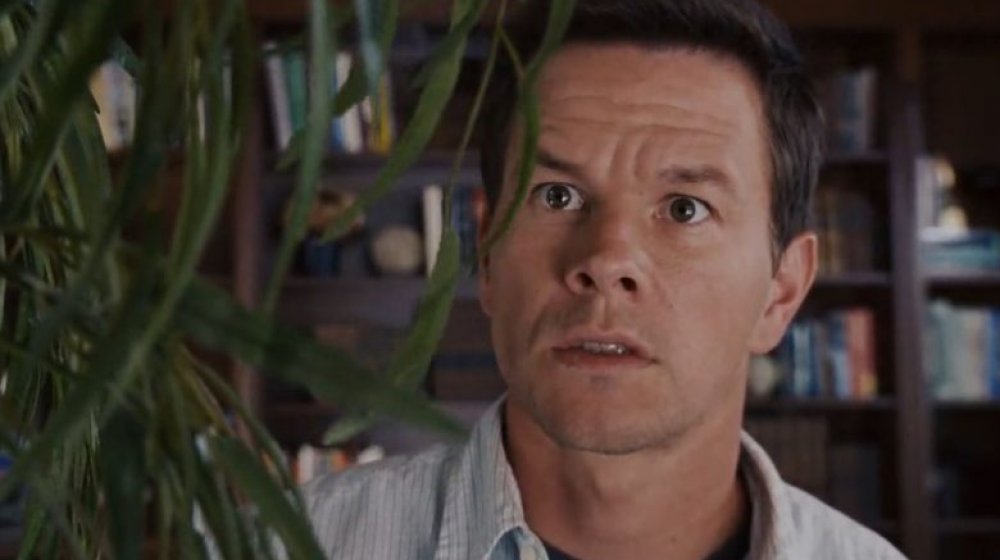 There was a widespread backlash against director M. Night Shyamalan shortly after The Happening hit theaters. While shocking endings like the one in The Sixth Sense captivated audiences and left them with something to talk about, it started to become predictable that some kind of plot twist was going to happen in all his movies, and the audience started losing interest after followup hits Signs and The Village.
As a result, when The Happening came out in 2008, Shyamalan needed to prove he was still capable of surprising filmgoers. Unfortunately for the director — and for Mark Wahlberg — The Happening failed to deliver on all fronts.
The film essentially focuses on a group of survivors in the northeastern United States as some kind of neurotoxin begins to grip the human race, causing mass suicides. As the plot thickens, Wahlberg's character —  a high school science teacher — figures out that plants have developed a defense mechanism to defend themselves from humanity.
While the plot sounds like a fun science fiction story, people were expecting there to be some kind of twist, and the reveal that the movie is one big anti-logging metaphor just didn't quite do it. Just as importantly, everyone involved, including Wahlberg, doesn't seem to be giving it their all. The Happening put another dent in Shyamalan's flagging career and made Wahlberg the subject of ruthless memes for years to come.
Best: The Fighter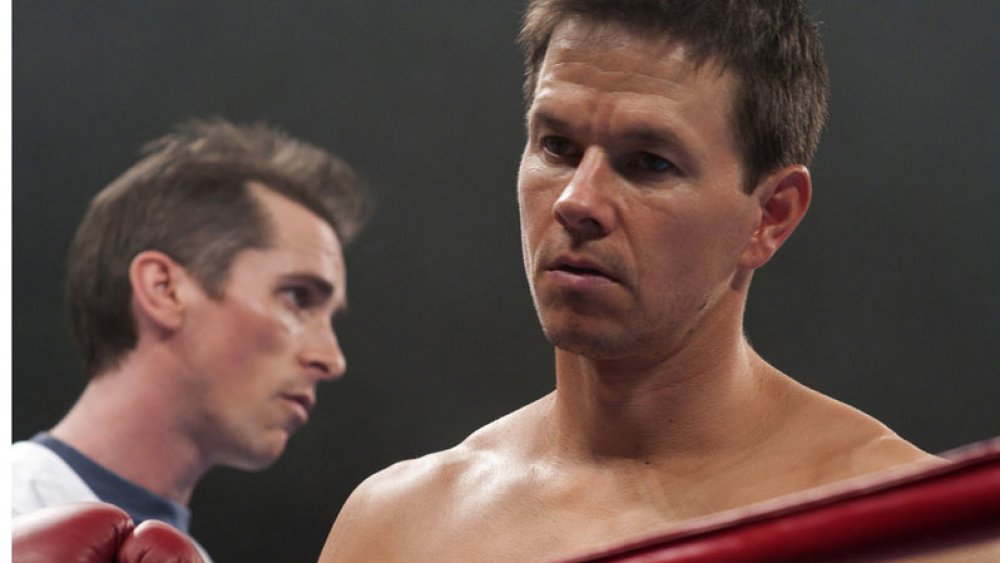 In another movie based on a true story, Mark Wahlberg shines in this 2010 boxing film, which gives the actor a chance to show off his impressive physique and general physical prowess.
The plot plays out very similarly to other boxing movies about a down-on-his-luck underdog: Micky Ward is an amateur welterweight boxer from Lowell, Massachusetts who is managed by his mother and trained by his older half-brother. However, both are somewhat terrible influences on him: one is out for personal gain and the other is a washed up boxer who's become addicted to crack. The only fights that Micky gets are from better boxers who are looking to use him as a stepping stone to greatness, which his family is all too happy to allow if it means they get a much-needed payday. When his father arrives around the time that his older brother begins to clean up his act, Micky has to figure out where his and his family's loyalties lie now that he's starting to get a shot at the big time.
Wahlberg, giving one of the more stellar performances of his career, is elevated by the presence of Christian Bale — who, as he is want to do, went full method for the role of a drug-addicted former boxer and underwent an intense physical transformation that gives the movie a lot of the grit that allows Wahlberg to thrive.
Worst: Max Payne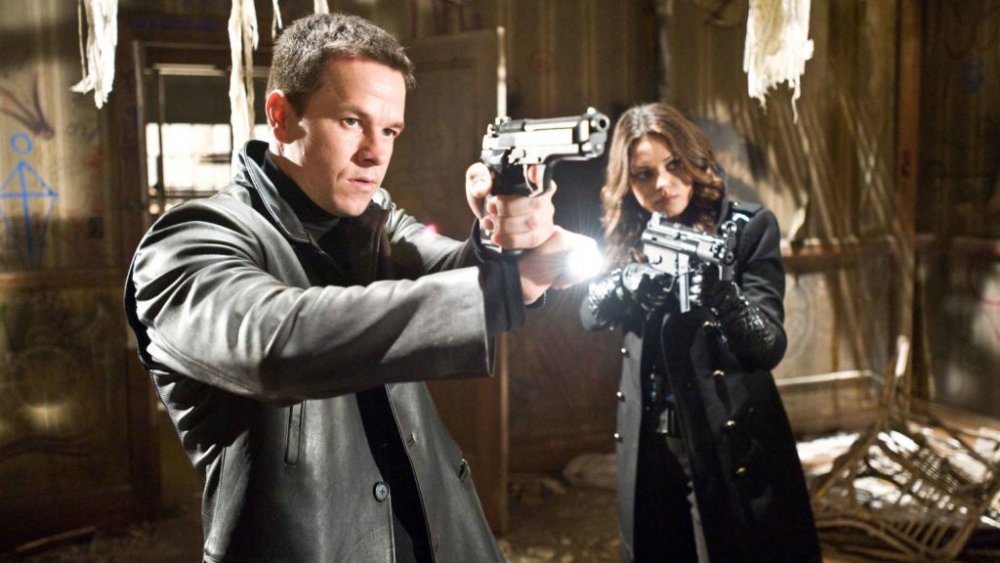 There's a well-known film industry curse stating that movies based on video games are rarely destined for greatness. Unfortunately for Mark Wahlberg, this holds true even in the case of well-regarded game series like the Max Payne franchise.
The film adaptation sees Wahlberg as the titular Max, a notoriously tough NYPD officer who has been sidelined to the cold case division after the death of his wife and child. Not so surprisingly, he picks up the trail of his family's killer after a new murder comes across his lap. What ensues is a wild detective story with the occasional gunfight thrown in. While it's billed as an action movie, it's hard to win over game fans who are used to playing out the action themselves rather than passively watching it onscreen.
The game earned top marks for the way it captured the film noir style and an impressive fighting mechanic that sees its main character go into "bullet time," which basically puts everything in slow motion except Max's aim. While these two elements seem like very cinematic fare, the truth is that explaining them just slows the movie down.
The film noir aspect grinds to a halt as a super-soldier drug is introduced and subsequently makes its way into our hero. Meanwhile, the science fiction is the only aspect of the film that doesn't feel like exhaustively well-trod territory. All that is excusable when the viewer can pick up a controller and wreak mayhem on their own, but it falls unbearably flat as a movie.
Best: Boogie Nights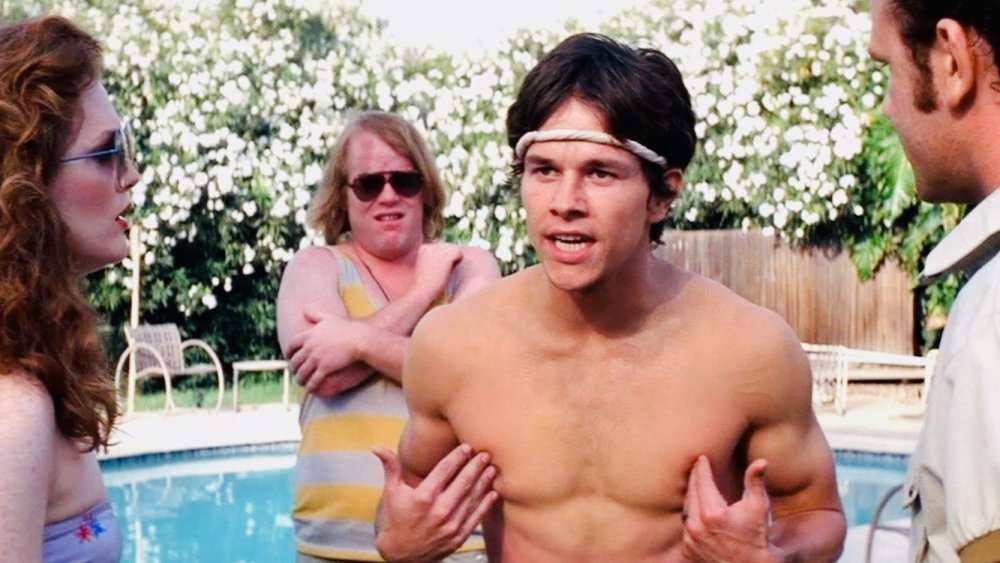 Only a few years removed from his pop career as Marky Mark, Wahlberg found himself starring in one of the most widely acclaimed films of the '90s: Boogie Nights. Boasting an all-star cast of recognizable names like Burt Reynolds as well as up-and-comers like John C. Reilly, the movie was a stellar indie success during a decade filled with them — and it turned Wahlberg into a bona fide film star seemingly overnight.
The film focuses on a young high school dropout who is desperate to get out of his emotionally abusive mother's house. Blessed with a lot of charisma and some... unusual physical gifts, he makes his way into California's blooming porn industry. However, as the '70s give way to the '80s, the people around him fall into pits of professional and emotional despair fueled by drug use and ego.
Wahlberg shines in a movie that surrounds him with top-notch actors but keeps most of them largely on the sidelines. He conveys his character's rise and fall with the chops of a seasoned acting veteran. For film fans far and wide, Boogie Nights continues to rank as an enduring classic — and a must-watch for anyone hoping to experience Wahlberg's intense onscreen highs and lows.
Worst: The Truth About Charlie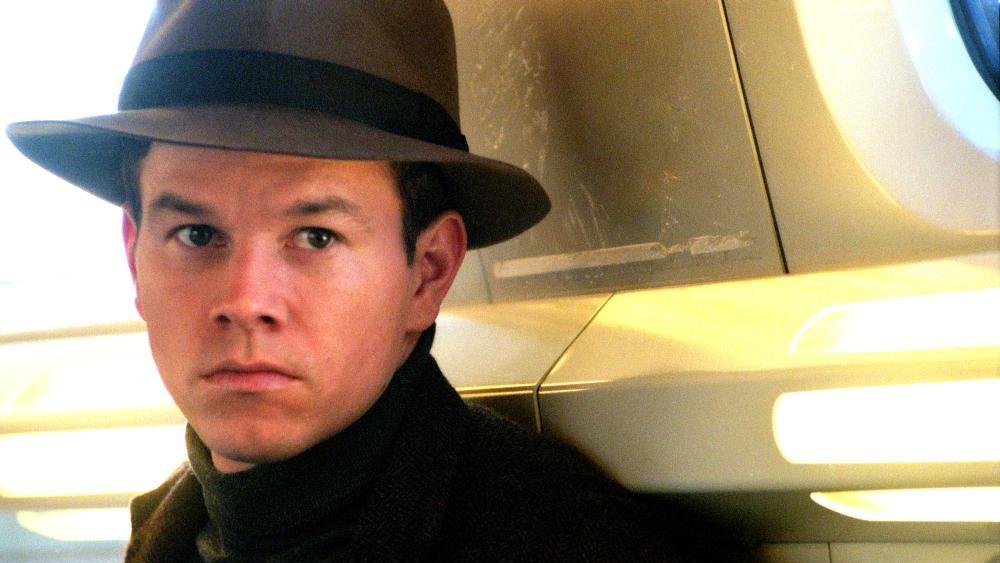 Mark Wahlberg has, like most actors, had his share of ups and downs. The Truth About Charlie falls on the latter end of his filmography because — among other things — at this stage of his acting career, he simply didn't have the chops to pull off a remake of the 1963 Cary Grant and Audrey Hepburn classic Charade.
The film focuses on a young woman, played by Thandie Newton, who returns home from a trip keen on divorcing her husband only to find their apartment ransacked and her husband murdered. What's more, she finds that he was hardly the man she thought he was, discovering a myriad of fake IDs. In addition, a whole mess of unsavory characters come out of the woodwork looking for a mysterious deposit of cash.
Unfortunately, most of the reviews from the time can be summed up by this one line written by New York Times critic Elvis Mitchell: "Unfortunately, Mr. Wahlberg doesn't nearly match up in comparison to Grant."
It would be easy to blame the script, but the only other common thread that reviews from the time shared was praising Newton's work in the film. On the other hand, if not being Cary Grant is the worst thing you hear about yourself, it's got to be a pretty good day.