A Birds Of Prey HBO Max Spinoff Movie Is On The Way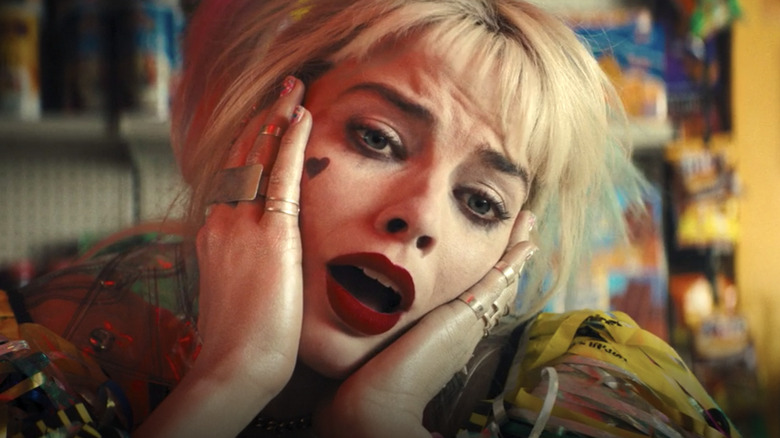 Warner Bros. Pictures
A "Birds of Prey" solo spinoff movie is in the works at HBO Max, and a star has already signed on to take the lead role. Originally titled "Birds of Prey (and the Fantabulous Emancipation of One Harley Quinn)" before eventually getting shortened to "Harley Quinn: Birds of Prey," the female-led DCEU entry bowed in theaters back in February 2020. "Birds of Prey" stars Margot Robbie, who reprises her "Suicide Squad" character Harley Quinn in a rip-roaring tale that begins when Harley breaks up with her no-good boyfriend Joker. Flying solo, Harley quickly becomes wrapped up in protecting a young thief, Cassandra Cain (Ella Jay Basco), after she steals a prized diamond from low-level Gotham villain Roman Sionis (Ewan McGregor). Harley must join forces with fellow female vigilantes Huntress (Mary Elizabeth Winstead), Black Canary (Jurnee Smollett), and Renee Montoya (Rosie Perez) in order to keep Cassandra safe and defeat Roman once and for all. 
"Birds of Prey" has gone on to cement its place in the DCEU canon as one of the more well-reviewed and liveliest entries in the cinematic universe to date. More importantly, "Birds of Prey" left the door open to the possibility of a sequel involving at least one of the characters. Yes, we see Huntress, Black Canary, and Renee working together as a team while Harley and Cassandra leave Gotham, which means this trio of badass women could definitely return for a new story. So, with this in mind, here's what we know about the solo movie currently in the works at HBO Max.
Black Canary will get her own Birds of Prey spinoff film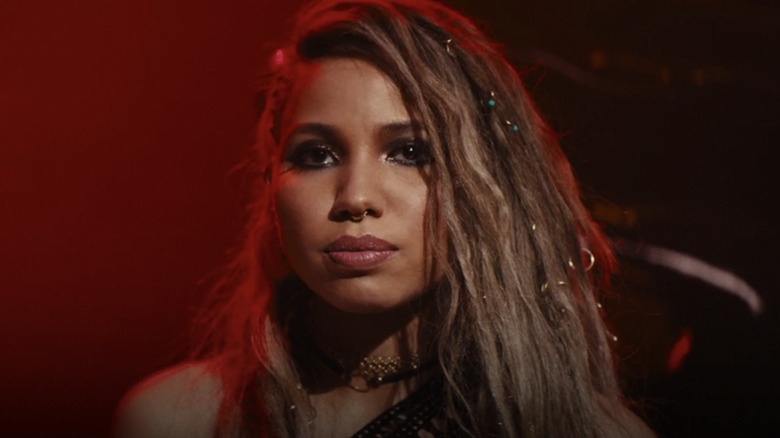 Warner Bros. Pictures
The "Birds of Prey" story will continue, in a sense, with a Black Canary movie. News of the solo spinoff movie was reported by Collider, which, in turn, credited an initial report from Cinelinx, as well as additional sources sought out by Collider Senior Film Reporter Jeff Sneider. Per these outlets, Jurnee Smollett is set to reprise her role as Black Canary. Smollett will also re-team with her "Lovecraft Country" colleague Misha Green, who has signed on to write the script. It seems like kismet, especially considering Smollett previously voiced a desire to work with Green on a Black Canary project in an August 2020 interview with Variety. "It's no secret how much I love Black Canary," she remarked at the time. "If [the] dynamics fell in the right way, I would absolutely do it in a heartbeat, and Lord knows, I follow Misha wherever she leads me."
Although Green has the chops necessary to direct, too, it's still unclear if she will helm the Black Canary movie. Similarly unclear are any additional plot or casting details, which means we still don't know if Winstead, Perez, or any other "Birds of Prey" stars will appear in the film. However, the report from Cinelinx notes the possibility that, if the project remains a movie (rather than turning into a television project), it may take place after the events of "Birds of Prey."
The Black Canary movie is one of a handful of attention-grabbing DCEU projects in the works for HBO Max. With James Gunn's "The Suicide Squad" finally released, audiences have been properly introduced to John Cena's Peacemaker character ahead of the debut of his solo HBO Max TV show. There is also a Michael B. Jordan Superman project in the works at the streaming service, as well as a Blue Beetle movie. All things considered, now seems like a great time to get caught up on the DCEU, folks, because this cinematic franchise is expanding fast.
In the meantime, you can also check out some of the very best movies on HBO Max.