How Michael Imperioli Really Feels About The Sopranos Ending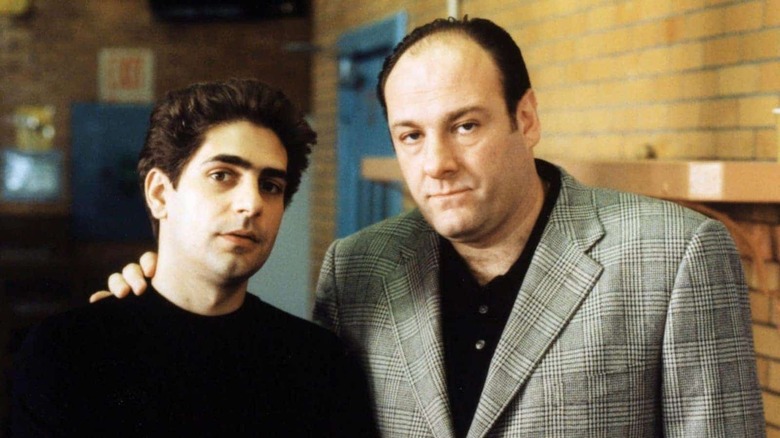 HBO
Since its debut in 1999, "The Sopranos" has been considered one of the greatest television series of all time; in 2016, Rolling Stone placed it at No. 1. This is due in part to thrilling storylines, impeccable writing, and amazing acting, especially from James Gandolfini, whose portrayal of mob boss Tony Soprano earned him multiple awards. The series' success paved the way for HBO to continue producing complex, high-quality drama, including "Game of Thrones," "Westworld," "Boardwalk Empire," and more. Even more than 20 years after its premiere, "The Sopranos" still holds up. In fact, a prequel film, "The Many Saints of Newark," is in the works with Gandolfini's son, Michael, playing a young Tony. Deadline reports that the prequel is set to be released this October.
Despite what "The Sopranos" has done for television in general and HBO in particular, the show's ending is a bit confusing. Since it didn't go out with a literal bang, as some would expect, there have been theories from Vulture and other news sites surrounding what exactly happens. Here is what Michael Imperioli — who plays Tony's nephew, Christopher Moltisanti — believes went down during the finale. 
Christopher Moltisanti thinks Tony is killed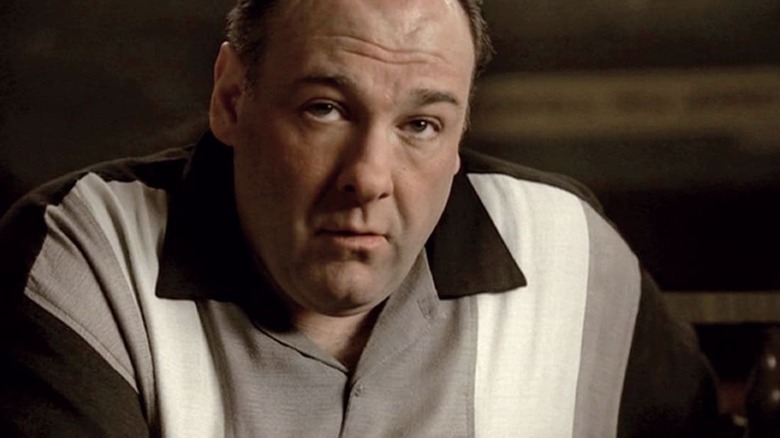 HBO
"Made in America," the final episode of the hit drama series, ends with the Soprano family — Tony; his wife, Carmela; their son, A.J. — at dinner in a diner. Daughter Meadow is seen parking her car, arriving slightly late to meet her family. A bell rings as the door opens, and Tony looks up. The viewers never see who has just walked in because the screen immediately fades to black. The ending is very sudden; Screenrant reports that it caused millions of people to believe that their cable or TV had gone out. This screen lasts for ten seconds until the credits finally start rolling. 
Michael Imperioli thinks, like many others, that Tony has been killed. He believes the ending is David Chase's — the creator of "The Sopranos" — way of showing how things are right before you die. "You remember some little details and something catches your eye and that's it. You don't know the aftermath because you're gone," Imperioli told Vanity Fair in 2007. His explanation also feels like Chase wants to remind the viewers that they are seeing life through Tony's eyes. They won't hear the gunshot or the reaction of his family because just like that, everything has faded and he is gone.