The Sopranos Moment Nearly 30% Of Fans Think Went Too Far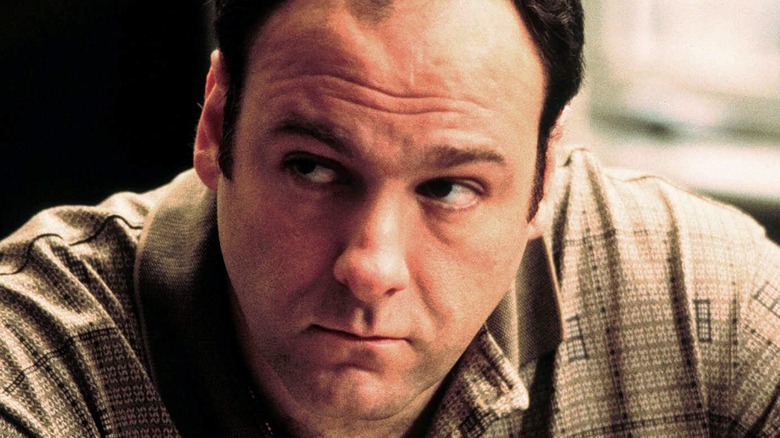 HBO
When it comes to HBO's gritty, acclaimed organized drama "The Sopranos," fans are pretty much spoiled for choice as far as instances in which the show went too far. Seriously how many times did someone get whacked on the popular mafia series? Well, the folks at Fandom said "fuhgeddaboudit" to asking rhetorically and did the math; according to their numbers, viewers who watch every season of "The Sopranos" will bear witness to no fewer than 92 deaths. That may sound like a lot but it fits the series' theme well enough. After all, we're talking about a series in which protagonist Tony Soprano (James Gandolfini) blows up his friend's restaurant in the first episode — wait for it — as a favor to said friend, Artie Bucco (John Ventimiglia), by way of preventing his uncle, Corrado "Junior" Soprano (Dominic Chianese), from committing a murder on the premises. And oh, yeah, the first episode also features the very beginning of Junior's plot to take Tony out, a plot in which Tony's own mother, Livia (Nancy Marchand), is essentially complicit. Like we said, if you're looking for where the show went too far, you're spoiled for choice.
But we got to thinking and decided to poll Looper readers to get their takes on which moment from "The Sopranos" they felt went too far. We gave 663 readers across the United States five totally messed up scenes from the series to choose from and nearly 30% of respondents chose the same one.
Readers felt a scene involving Anthony Jr. went too far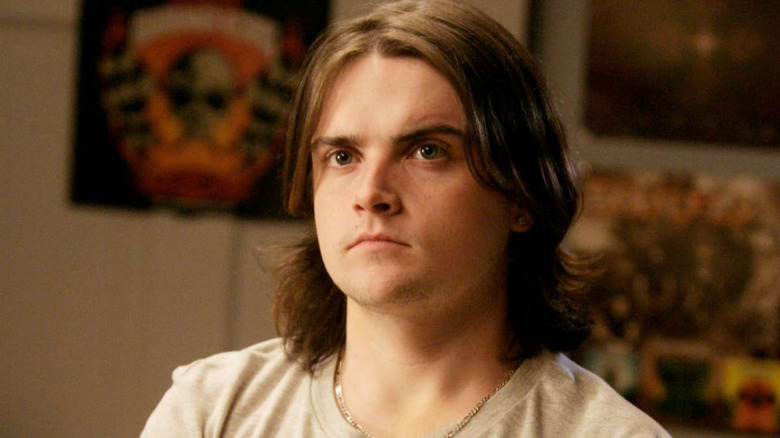 HBO
Nearly 30% of respondents felt Anthony Soprano Jr.'s (Robert Iler) suicide attempt went too far. The event in question occurred in "The Sopranos" Season 6 episode entitled "The Second Coming." A.J. is three episodes removed from having proposed to his girlfriend Blanca (Dania Ramirez), her accepting, and then later breaking up with him. His depression has gotten better and then worsened, given how much time he's spending with the two Jasons — Jason Gervasi (Joseph Perrino) and Jason Parisi (Michael Drayer). While it's been good to have some collegial bros with whom to chum around in the wake of his failed engagement, it's also been psychologically taxing burning off a debtor's toes with acid and seeing his two pals assault an immigrant. A.J. seeks comfort in poetry but finds only more despair in the words of Yeats' "The Second Coming," ultimately attempting to drown himself in the family pool with a plastic bag over his head and his leg tethered to a cinder block. Thankfully, the length of rope is too long and his attempt to take his own life is ultimately unsuccessful, as Tony arrives and saves his son, though his initial reaction, per usual, is one of outrage and includes various forms of "what the f***?" Tony eventually calms down, seeing Anthony Jr.'s anguish, and comforts him, though he later tells Dr. Jennifer Melfi (Lorraine Bracco) that the excess rope may have been simple incompetence on his son's part, rather than a cry for help.
Just shy of 21% of respondents felt Adriana La Cerva's (Drea de Matteo) murder went too far. Christopher Moltisanti's (Michael Imperioli) longterm fiancee was, of course, killed after she turned informant for the FBI and confided this to him, as he in turn informed Tony. Coming in just behind that, with 20.5% of the vote, was Junior shooting Tony. Nearly 16% of respondents felt dancer Tracee's (Ariel Kiley) death at Ralphie's (Joe Pantoliano) hands went too far, with just under 13% feeling the same about Tony's epic blowup with wife Carmella (Edie Falco) prior to their decision to divorce.
If you or anyone you know is having suicidal thoughts, please call the National Suicide Prevention Lifeline​ at​ 1-800-273-TALK (8255)​.